Okay, fam. This blog tour is a pretty unique one, and I'm so proud of Fantastic Flying Book Club for leading this. Not only is this a blog tour, but it is a traveling ARC tour! What does that mean? That means that all of us that are on the tour get to share a physical copy of the blog and add our notes to it, essentially showing all of our combined thoughts and feelings into one. At the end, our physical ARC will be sent to back to London Shah so she can keep it forever and ever. Isn't that the cutest idea? I am so thankful to be a part of this, and I can't wait to see what we all end up writing in this ARC.
Let's get going with the tour! Don't forget to click on the banner above to see the full tour schedule.
The Light at the Bottom of the World (Light the Abyss #1)
by London Shah
Publisher: Disney-Hyperion
Release Date: October 29, 2019
Genre: YA Fantasy / Science Fiction
Hope had abandoned them to the wrath of all the waters.
At the end of the twenty-first century, the world has changed dramatically, but life continues one thousand feet below the ocean's surface. In Great Britain, sea creatures swim among the ruins of Big Ben and the Tower of London, and citizens waver between fear and hope; fear of what lurks in the abyss, and hope that humanity will soon discover a way to reclaim the Earth.
Meanwhile, sixteen-year-old Leyla McQueen has her own problems to deal with. Her father's been arrested, accused of taking advantage of victims of the Seasickness-a debilitating malaise that consumes people,often claiming their lives. But Leyla knows he's innocent, and all she's interested in is getting him back so that their lives can return to normal.
When she's picked to race in the action-packed London Submersible Marathon, Leyla gets the chance to secure his freedom; the Prime Minister promises the champion whatever their heart desires. The race takes an unexpected turn, though, and presents her with an opportunity she never wanted: Leyla must venture outside of London for the first time in her life, to find and rescue her father herself.
Now, she'll have to brave the unfathomable waters and defy a corrupt government determined to keep its secrets, all the while dealing with a secretive, hotheaded companion she never asked for in the first place. If she fails, or falls prey to her own fears, she risks capture-and her father might be lost forever.
Website | GR | Twitter | Instagram
Author London Shah is a British-born Muslim of Pashtun ethnicity. She has lived in Britain's capital city for most of her life via England's beautiful North. When she's not busy re-imagining the past, plotting an alternate present or dreaming up a surreal future, then she's most likely drinking copious amounts of tea, eating all the sweets and cakes, strolling through Richmond Park or along the Thames, getting lost on an evening in the city's older, darker alleyways—preferably just after it's rained—listening to punk rock, or losing herself in a fab SFF book or film. If she could have only one super power, it would be to breathe underwater. THE LIGHT AT THE BOTTOM OF THE WORLD is her debut novel.
Disclaimer: I voluntarily read and reviewed an advanced copy of this book. All thoughts and opinions are my own. Thank you to Fantastic Flying Book Club and Disney Hyperion for this free copy. All quotes in this review are taken from the Advanced Reader Copy and may change in final publication.
Okay, but seriously? How amazing was this book though? How is this NOT getting enough love like it deserves?
When I first read the synopsis and signed up for the chance to be a part of the blog tour, I didn't think that I was going to completely fall head over heels in this world, the characters, and just everything that Shah created in this one novel. But I totally did, and I'm so glad I was a part of this!
One of the first things that really stopped me while I was reading this and got me thinking, was that the event that basically sunk the world underneath the waves wasn't even a century old by the time this novel starts. And yet, there were so many changes that humans had to make in order to survive in an element that we are just not used to living in. Instead of trying to combat the oceans, and push it back somehow so that we can live above ground again, the humans in this world invented things like personal submarines, airtight apartment buildings, stuff like that so that somehow… human beings can continue to exist. I don't even know how humans could come up with stuff like that in the short amount of time that we lost the world we live in today, but it was amazing to see.
And to think that there were probably people alive at this time that actually REMEMBER what it was like living above the ocean, breathing the air, seeing the sun without the salty water to filter out the rays. That's insane to me.
LOL I'm talking about this book like I actually live in this world. That's how much I was engrossed in this novel, to the point that I could feel myself shadowing Leyla and her friends, somehow going through the same things that she went through. Although, I know my imagination is not as great as Shah's and I doubt I could have even thought to dream of a world like this, but man, there's a part of me that would love to see it even if for a few minutes. I wouldn't want most of the land animals to be completely extinct, especially dogs and stuff. I love my dogs. But to see cities like London, Tokyo, maybe even Paris, from the eyes of those that survived and were innovative enough to almost thrive in the sea? Now, that would be something.
Something about that line really shook me too. I remember seeing the Thames in person when I went to London for the first time, and just trying to imagine it… in essence not there because the ocean levels took over it, is just so difficult for me to wrap my brain around. In actuality, I can't even imagine London being in the abyss, but still somehow teaming with life, both human and sea life in some sort of harmony.
Then there's not only that, but humans tried to create some sort of super-human type creatures that could survive in the ocean, and they ended up turning against their creators. So there's like this war between the regular humans and what they call the Anthropoids. Hearing about them…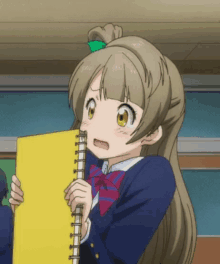 There was something about Leyla that I liked in the beginning. Not saying that I didn't like her towards the end or anything, but I just really admired the kind of strength she had to possess in the kind of situation that she was in. She was in essence living alone, trying to survive without worrying her Grandpa when her father was arrested for a bogus charge. Sure, she was lucky enough to have a dog, JoJo, who was adorable and her main companion. And sure, she had the twins Tabby and Theo, but she wasn't going to have their family suffer to feed two additional mouths like that. She just did what she needed to do, what she thought she needed to do, to get her father back, and I found that very admirable. I liked her.
Ugh, I feel like I could go on and on about this book in so many different ways, and this is already getting super long. Basically, you're missing out if you haven't read this one already. It's finally passed its publication day, so it's out in the world for you to enjoy. It's on The Book Depository if you like shopping there and are an international blogger. I know because I bought my copy from there yesterday. Don't waste another moment wondering whether or not you should pick it up. Go see if your library has it, go find the Kindle or Kobo copy, just go pick it up and get immersed in this world like I did so I can hear everything you have to say about it.
Seriously, go read it.
Okay first of all, doesn't this cover look freaking amazing? Second of all, I hope you like my playlist because since I couldn't go super new school with it – some of the songs they listen to probably weren't invented yet, you know? – I wanted to bring some cool nostalgia and other vibes to this playlist. I hope you like it!
So I know I haven't posted the picture of the ARC yet, but I'll get to that as soon as I get it! I also ended up buying my own copy from The Book Depository, so I can't wait to get that in the mail soon! This book was just so magical and I think so many more people need to enjoy it and love on it like I did.