I love being a tour host with Fantastic Flying Book Club! I am never disappointed with the books they offer, and I always scream in delight when I get an email saying I got chosen for another tour! Click on the banner for the tour information, and join this amazing team! Thank you so much to FFBC, Penguin and Moira Fowley-Doyle for having me. I'm excited to share my review, playlist, and dreamcast for All The Bad Apples!
The day after the funeral all our mourning clothes hung out on the line like sleeping bats. 'This will be really embarrassing,' I kept saying to my family, 'when she shows up at the door in a week or two.'
When Deena's wild and mysterious sister Mandy disappears – presumed dead – her family are heartbroken. But Mandy has always been troubled. It's just another bad thing to happen to Deena's family. Only Deena refuses to believe it's true.
And then the letters start arriving. Letters from Mandy, claiming that their family's blighted history is not just bad luck or bad decisions – but a curse, handed down through the generations. Mandy has gone in search of the curse's roots, and now Deena must find her. What they find will heal their family's rotten past – or rip it apart forever.
Website | Goodreads | Twitter | Facebook | Tumblr | Instagram
Moïra Fowley-Doyle is half-French, half-Irish and made of equal parts feminism, whimsy and Doc Martens. She lives in Dublin where she writes magic realism, reads tarot cards and raises witch babies.
Moïra's first novel, The Accident Season, was shortlisted for the 2015 Waterstones Children's Book Prize & the North East Teen Book Awards, nominated for the Carnegie Medal & won the inaugural School Library Association of Ireland Great Reads Award. It received two starred reviews & sold in ten territories. Her second novel, Spellbook of the Lost and Found, was published in summer 2017, received a starred review from School Library Journal and was shortlisted for the Irish Book Awards.
Disclaimer: I voluntarily read and reviewed an advanced copy of this book. All thoughts and opinions are my own. Thank you to Netgalley, Fantastic Flying Book Club, and Penguin for this free copy. All quotes in this review are taken from the Advanced Reader Copy and may change in final publication.
Adultery, Implied & Confirmed Suicide, Teen Pregnancy,
Bullying, Violence, Rape, Child Deaths,
Depiction of Childbirth
Black Character, Queer Characters, Disabled Character
You're in for a wild ride, okay? I really couldn't get enough of reading this book when I started, and the concept of family curses seems to intrigue me the more I read about it. Although, can we please stop punishing the females in our family line because they aren't goody two-shoes?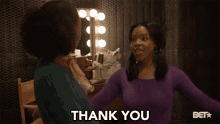 Deena Rhys (pronounced like RICE and not REESE, mind you) is our main character. She's gay, and she accidentally outed herself to her sister Rachel and her piece of crap father. She is the only one that believes that Mandy isn't truly dead, and when she starts to receive letters from her sister out of nowhere, she's even more determined to find her. She was bullied out of school for being gay (NOT COOL), and that day was the last day that she saw Mandy. It just so happened to be on her 17th birthday too. Those all-girl school bitches.
Mandy is Deena's older sister, the wild twin compared to Rachel. She is the sister that is missing after a note was left in her apartment saying she was going to find out the truth for her daughter. Only problem is, Deena has never heard of Mandy having a daughter.
Ida is Mandy's long lost daughter. Apparently, Mandy left Ida on the doorstep of the biological father with her birth certificate. It's unfortunate that Mandy seemed to have abandoned her only daughter, but was it to protect her from the curse? Deena ends up finding Ida when one of the letters tells her to go to her school, and they set off on this journey together to find Mandy and find how to break this curse.
Rachel is Deena's other older sister. The one that's in control, the responsible one. She is the one that has been taking care of Deena since their mother died giving birth to her, while Mandy was living on her own to get away from their father. Rachel had a lot of growing up to do in order to take care of her baby sister, especially since their dad left to the other side of the country without them. Talk about abandonment issues.
Finn is Deena's best friend and is also bisexual and surprisingly not white. I say that because this story takes place in Dublin and whenever I end up reading a novel, for some reason my brain defaults all characters to be white until they tell me otherwise. Is that bad? Yeah, probably. Also, the only reason I knew Finn wasn't white was because Deena clearly says it. I wouldn't have known otherwise. Shame, shame on me.
Cale (no relation to the vegetable) ends up joining the merry band of adventurers when Deena, Ida and Finn find out that her great-great-great grandmother was the same woman that took the Rhys matriarch in all those years ago. She also remembers seeing Mandy a week before the three meet her. She's also a lesbian, and may or may not be attracted to Deena – and vice versa.
There seems to be some sort of family curse that surrounds the "bad apples" of the Rhys family. When Mandy is considered dead due to suicide – her body was never found, but her car was – Deena is sure that her big sister isn't dead. There's just no way. So when Deena starts to see the three banshees that Mandy warned her about, and starts to receive letters about the origin of the Rhys family curse, the one that only affects the bad apples in the family (the bad girls in the family), she is off to find her sister and figure out a way to break the curse.
If the banshees don't get her first.
Be prepared to travel through the Irish countryside as well. It's going to be a bumpy ride.
Deena is not ashamed for being gay, and she does not want to be changed or fixed by anyone.
Despite being left on her father's doorstep, she grew up in a family that truly cared for her and taught her that being a woman does not mean that she is less than a man. I loved this so much. Just that one paragraph included in this book really made me happy that Ida grew up with her father and that he loved and cared for her in the best way possible.
The Rhys dad is a dick.
But also, I don't like that these families will just completely shut out their kin because of a mistake. Like, aren't families supposed to love you and support you no matter what? I know that's the premise of the book, and this does not take away from my thoughts on the quality of the book at all. It just hurt to know that this happens, you know?
I'm also tired of men not being punished for their part in a pregnancy. Like… he was the one that cheated on his wife with Mary Ellen, and then he condemns her and her family to suffer. Not cool, dude.
Clearly being a "witch" is a scapegoat for saying your daughter is a lesbian and apparently that's a sin.
Didn't I tell you it was a wild ride? Definitely a four flower read for me! Also I changed my rating graphics so it's a little bigger and custom. Thank you so much to Lena for making these and my mermaid icons for me! Seriously amazing.
I feel like my playlists are very unconventional, and some may not get why I pick certain songs for each book, but trust me when I say that I'm very picky with what songs I add to these playlists. Maybe it's for you to take a look at my mind and my thoughts while I was reading and processing this book. Maybe.
Also for some reason, Spotify is not allowing me to embed my playlists anymore, so here's the link. I'm sorry, fam!
https://open.spotify.com/playlist/0yW45DCNI3Fi99Rse0TH5K?si=v30YSfcoTOaK7NoaTL5Ieg
This is my first time doing a dream cast for a book, and I signed myself up for some other ones so I hope you guys like my choices! This was actually kind of hard? I felt like I kept changing my mind – not felt… I did change my mind a lot – and of course that meant redoing my graphics and looking for pictures. It was super fun though!
"Unlike me, ill-defined and self-conscious, plump, freckled and bespectacled like the bumbling best friend in an old children's book…"
"But while Rachel raised me, did her best to tame me, Mandy wilded me, carelessly undoing all of Rachel's work: muddying my shoes, tangling my hair, making me question authority."
"Deena, if your family is like that, they sound like the bad fucking apples, not you"
"Rachel had trouble sleeping – she always had. Some nights were two a.m. showers or four a.m. baking, the clattering of pots and pans finding their way into my dreams."
"What they didn't expect was a lean, queer, bespectacled black guy in a Penguin Classics T-shirt and skinny jeans."
"She had short, choppy brown hair, dramatic eyeliner, and an electric smile that I could only look at out of the corner of my eye."
This one is for my UK and Ireland fam! I'm so glad that this one is for you, because international readers need way more opportunity to get books without it being such a hassle. I wish you luck and I hope one of you gets to win this awesome book.
The prize: Win (1) of (3) copies of ALL THE BAD APPLES by Moira Fowley-Doyle. Giveaway starts on August 22 and ends on September 5, 2019. Good luck!
a Rafflecopter giveaway
https://widget-prime.rafflecopter.com/launch.js
Whew! I know that was a long one, but I appreciate you all sticking with me as you read through it. I absolutely love these kinds of posts – as you can probably tell because I've done them before and will continue to do them throughout the year. I wonder what tours I'll get to be a part of in the future! Are you excited? I know I am!