Yay for another Top 5 Saturday post! Mandy @ Devouring Books, thank you for hosting and coming up with the topics! Since I'm a total dragon ho, I know I'm going to come up with 5 books easily. I think. Wow, I set myself up for that one, didn't I?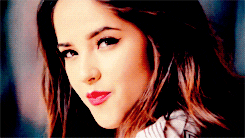 Rules!
Share your top 5 books of the current topic– these can be books that you want to read, have read and loved, have read and hated, you can do it any way you want.
Tag the original post
Tag 5 people
One of my favorite dragons ever! I highly recommend this middle grade book. It was so sweet, such powerful messages, and a happy and fun ending!
I mean this one was pretty obvious right? The entire series deals with dragons, especially since they were thought to be killed off by Galbatorix. Thanks to Saphira, Eragon is the newest Dragon Rider and needs to save the world. Get to it, Eragon.
Such cute dragons all through this book! I recommend this one and the first one! I hope Katie O'Neill makes more in the Tea Dragon series.
I personally haven't read his series, but I mean… dragons. In the title. And in the show. It has dragons okay?
I ended up buying this one because it made an appearance in my photoshoot at Barnes and Noble. You think I'm joking?
Here ya go. Shameless plug.
I know some of you probably already do this, but enjoy this tag on my blog. I love you guys.