Thank you so much to TBR and Beyond for tagging me in this one! I'm so excited to freak out and see what's on my list! And since it's officially July, might as well get through with this one and see what I'm freaking out about.
---
WHAT IS THE BEST BOOK THAT YOU'VE READ SO FAR IN 2019?
I would have to say it was Next Year in Havana by Chanel Cleeton. (I'm saving Illuminae for another answer). For someone that is still getting her feet wet with historical fiction adult novels, I would say that I loved this one a lot. I think this got me to try historical fiction a lot more.
---
WHAT HAS BEEN YOUR FAVORITE SEQUEL OF THE FIRST HALF OF THE YEAR?
So far Lunar Court is the only sequel (ish? It's the 8th book out of 8 books so far) that I've read this year. The rest were either standalones or the first in the series.
---
IS THERE A NEW RELEASE THAT YOU HAVEN'T READ YET BUT YOU'RE REALLY EXCITED TO?
I keep talking about this one because I swear the girl on the cover looks familiar. I can't freaking place her, but I know that face. And hello, I need to do a better job about reading from Asian authors and more Asian novels in general, so I need to read this in July.
---
WHAT IS YOUR MOST ANTICIPATED RELEASE FOR THE SECOND HALF OF THE YEAR?
Hands down. I know there are so many amazing books coming out this year, but I've been dying to read this one since I first heard that she was writing this. I need to read this. I need to get this. It needs to happen.
---
WHAT IS YOUR BIGGEST DISAPPOINTMENT SO FAR?
Ughhhhhhh. I've been saving this damn book for years, thinking it was going to be amazing. THINKING IT WAS GOING TO BE ABOUT AN ACTUAL MERMAID.
---
WHAT IS YOUR BIGGEST SURPRISE SO FAR?
I would say this one was a surprise because I had been seeing this book around for a while but didn't think that I'd actually wanted to read it. It never made me stop to say "hmm, what's it about?" or anything. So thanks to my book buddy/twin Brittany, I got to read this and do a buddy discussion with her that turned out to be amazing.
---
WHAT IS YOUR FAVORITE NEW TO YOU OR DEBUT AUTHOR
Definitely Chanel Cleeton. I was not expecting to like Next Year in Havana as much as I did, and now I'm dying to start When We Left Cuba (probably in August or September when I'm done with these two challenges that I signed myself up for. What was I thinking??)
---
WHAT IS YOUR FAVORITE FICTIONAL CRUSH FROM THIS YEAR?
Poe and Will from this one. Stella too I guess. All the feels about this one.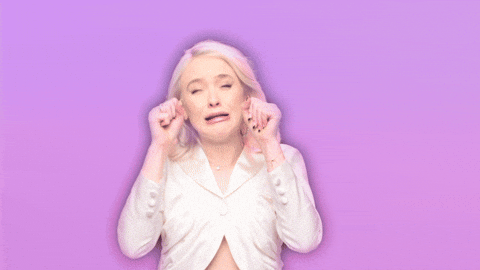 ---
WHAT IS YOUR NEW FAVORITE CHARACTER?
Aedhan! He is the sweetest dragon I've ever met this year. It makes me want to read more about dragons again this year since I didn't end up finishing Talon by Julie Kagawa (side note, I need to actually finish series that I start, please).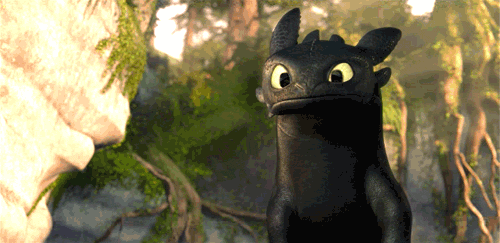 ---
A BOOK THAT MADE YOU CRY?
I feel like this book also enraged me during certain parts (you'll know when you read it) and I was sad at how much history really silenced the girls of the losing side. Thank goodness for this book, because I felt like I was listening to a story told from ghosts. It was a weird feeling. I definitely was feeling emotional reading this.
---
A BOOK THAT MADE YOU HAPPY?
KADY AND EZRA NEED TO KICK SOME MAJOR BEI-TECH ASS is all I gotta say about that. This book made me happy because I absolutely fell in love with the format, the audiobook that I finally got back from the library so I can listen to it and enjoy the little quirks and stuff that I probably didn't get to feel reading it, and AIDAN.
---
YOUR FAVORITE BOOK TO MOVIE/TV SHOW THAT YOU'VE SEEN SO FAR?
This one may be cheating since I never read these books before, but I freaking fell in love with the show and watched all of the first season again on Hulu because I was dying for some Madchen Amick (mini spam here)
---
WHAT IS THE MOST BEAUTIFUL BOOK THAT YOU BOUGHT?
I mean… just look at it. Plus it's giving me Arden Cho vibes?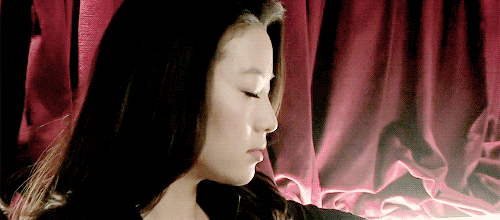 ---
WHAT IS YOUR FAVORITE POST THAT YOU HAVE WRITTEN SO FAR THIS YEAR?
I mean all of them really, but if I had to pick one… Character Deaths.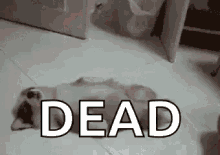 ---
WHAT ARE 6 BOOKS THAT YOU WANT TO READ BY THE END OF THE YEAR?
---
Also, if I tagged you and you already did it, please feel free to tell me "Duh?! I already did this tag and you even commented!" or something like that and I'll say oops! This one was super fun. I invite anyone who hasn't done it yet to have fun with it and feel free to tag me in your answers as well.