I don't think you guys realize how freaking excited I am to be back doing buddy reads and discussions with this amazing girl Brittany! Seriously, if you aren't following her already, you definitely need to ASAP! She is one of the closest book friends I've ever had, and even though I went into hiding (not literally, but sort of) for more than a year, we still got back into our groove like it was no big deal!
This time, we did a buddy read on Autoboyography by Christina Lauren in honor of Pride Month! Be sure to check out my review first before reading this one (or not. No rules on this blog, ya know). Here we go!
*** SPOILER ALERT beyond this mark. You've been warned. ***
By this point, you've already read what the book is about, so I'm going to skip over trying to summarize the plot. On the surface it's your average "boy meets boy, boy falls for boy, boy struggles to come out" story. But there's actually more to it, as well.

I have to admit that at first, I wasn't feeling this very much. I am not a fan of the insta-love and it was really weird to me that both Tanner and Sebastian knew they wanted to be together from their first look at each other the first day in class. Their actual relationship takes a little while to start up, but I still feel like the whole "love at first sight" gets overplayed too often. However, beyond that little annoyance, I really enjoyed their actual relationship. They were a cute, easy couple to root for.

I genuinely enjoyed the characters, though I do think that they all felt a bit two dimensional at times. Many of them often just felt like they were defined by one of two things- Sebastian was a Mormon, Autumn was the love-sick, sassy best friend, Tanner's mom was the uber-supportive but extremely cautious of the Mormon religion parent… and on and on. Much like Leelynn said in her review, I liked the aspect of Tanner's confidence in his own sexuality, and it really pained me that he had been forced back into the closet when his family moved from California to Provo, Utah. Even though his parents were extremely supportive and kind, I really hated that he was put in that position in the first place. The relationship between Autumn and Tanner was nice for the most part, but I really didn't enjoy certain aspects of it, which I won't mention so I don't spoil it but… if you know, you know. I felt like it was just entirely unnecessary. Knowing from the very beginning that Autumn had feelings for Tanner did help give readers a good idea of their dynamic, but some things I could've gone without. I'm glad that they maintained their friendship though.
Check out her full review here.
---
So besides my review – since I like to keep that spoiler free – here's my full thoughts.
First of all, I'm still pissed off at Sebastian for constantly breaking up with Tanner and giving him conflicting messages. Like wtf.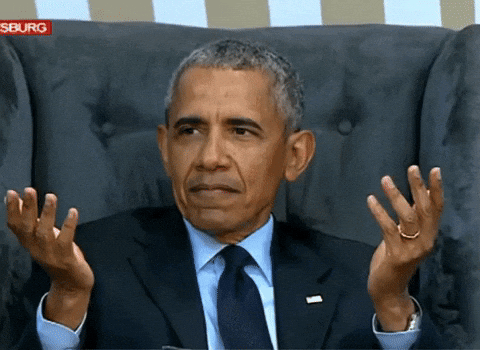 Tanner was so sure of his feelings for Sebastian from the moment he created his "Spank Bank" folder – lololol – and yet Sebastian kept flipping like "No, I'm not THAT", like the word gay was a bad word. I mean I get it, he grew up in the Mormon faith and they aren't as accepting about homosexuality as others but still. You could even feel the tension between them because they were both trying to hide their feelings in public when they could have been ridiculed by classmates or others. I get it.
I GET IT.
But I still don't think Sebastian should have treated Tanner that way.
Also, I got to listen to the interview with the authors (Spoiler Alert: "Christina Lauren" is a combination of two authors: Christina Hobbs and Lauren Billings! Seriously, go read their Goodreads bio), along with Deacon Lee, who narrated the book as Tanner (they had Kyle Mason as Sebastian's POV but he wasn't in the interview). I almost didn't listen to it, but I'm glad I did, because they said that for the majority of the book until we hear from Sebastian, is literally Tanner's book. Most of Autoboyography is Tanner's autobiography. Which totally makes more sense to me now because I was initially confused about hearing from Sebastian after the fact.
I'm also really just glad that Christina Lauren made sure that they didn't paint the Mormon religion in a completely negative light, which really could have put off a lot of readers from touching this book. While I'm not very knowledgeable about the Mormon religion, there are some aspects that I remember hearing about from family friends that lived in Utah and had a lot to say about it there, but this was done so well that I feel like I learned a little bit more.
So other than that, I did enjoy the book. I thought I had more to say but I guess that was before my previous post went down (Trust me, it was a wild ride on Facebook last night due to that article and at me for sharing it. I'll take the hit. No shame). I liked that Tanner was secure about his sexuality and that his parents supported him. I liked that his mom was so adamant about protecting her family members from the kind of disapproval and disowning from the Mormon church that she herself left that faith. She stood her ground and never once made it seem like it was Tanner's or her sister's fault for having her excommunicated. I like that Tanner had a talking to about having his door closed in the house while he was making out with Sebastian the first time, and that his parents weren't embarrassed by him making out with a boy, but just seeing their son shirtless and getting "excited".
I'm REALLY glad that Tanner felt terrible for taking Autumn's virginity in a bout of feeling sorry for himself. I know he didn't mean to do it, and even though she said that she took advantage of him as well, I'm glad he knew how important that was to her to realize what he did was wrong. I'm glad they were able to get back into their best friend groove after it all. I'm glad Autumn took Tanner coming out to her in the best way possible, something that he was so worried about that he didn't tell her for years. I'm glad she supported him. She was a good best friend.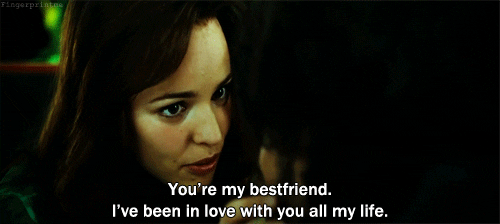 ---
I AM SO GLAD that Brittany and I are back at this again! Seriously, you guys have no idea how much I missed doing buddy reads and having thoughtful discussions with her from across the interwebs. I think this was the perfect book to get back into our groove, and I feel like our thoughts were a lot in line that it's no wonder we like doing these together.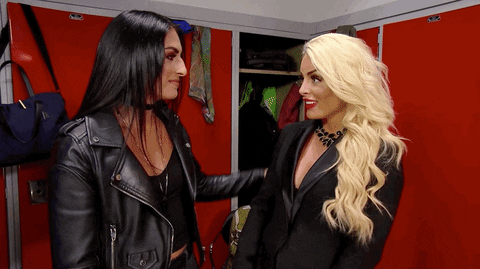 I highly recommend reading this book – alone or with a buddy – and talking about it. Hey, even share with us your thoughts! Let's keep the convo flowing. It's more fun that way.