Title: Eldest (The Inheritance Cycle #2)
Author: Christopher Paolini
Genre: YA Fantasy
Format: Audiobook
Narrated By: Gerard Doyle
Length: 23 hours, 30 minutes
Publisher: Knopf Books for Young Readers
Publish Date: March 13, 2007
Rating:  ★  ★  ★  ★  ★ 
Recommend: HECK YES!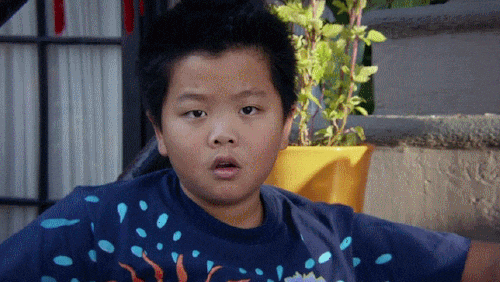 I cannot even believe what I just read. Oh my gosh. I know I was getting really irritated with Roran (still am honestly. He's a jerk face) and wanted to skip his parts but I did good and didn't skip anything. The last two hours of this book freaked me the heck out! That twist! That reveal! Just what the heck did you do to me, Christopher Paolini?
This was the second installment of the Inheritance Cycle, a series that I always thought was a trilogy until recently. But I digress. This was an intense second book, and I definitely did not think that it would live up to my expectations. I think it actually exceeded them, and I'm so glad for that.
This book is different from Eragon because not only do we get to hear from Eragon, but we also get to hear from Roran and Nasuada. The book starts with tragedy, and the end of the first book was tragic as well. While the battle was won, the war was far from over. Now, Eragon would have to make his way towards the Elves, and continue his training with them, whoever would be willing to train both him and Saphira. He leaves after feeling like he failed in something (I won't spoil this part), and does his best to get stronger as a Rider. I mean, he has to do his best since he's the last Rider, right?
Roran is in charge of keeping the people of Carvahal safe, after tragedy strikes them yet again. We see him become hard, ruthless, and a leader of his people, becoming something of an orator that has the power to convince the masses to do his bidding. While I don't like his reasoning for uprooting his people (Katrina. That's all I'm gonna say about that), I am glad that he did what he could to save his village when Eragon could not. Both Eragon and Roran have a dark air to them, and you can see it with the decisions that they make throughout this book. While I feel like Roran is definitely way more selfish than Eragon, I also don't like that Roran seems to hate his cousin for what happened to Garrow – and while he may have some merit, I don't think everything was Eragon's fault. But I guess that's my own personal issues with it.
Eragon grew into a strong warrior, and I guess Roran did as well in his own right. I just hope that the two of them can come together and work together, without any animosity and really be a family to take down the Empire and Galbatorix. This cycle needs to end on a positive note, and I swear to goodness if anything happens to Saphira in the next two books, I'm gonna rage.