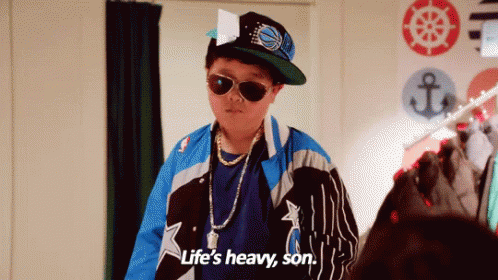 Why am I sharing a gif of one of my favorite scenes from FRESH OFF THE BOAT? Because when you read DATING MAKES PERFECT by Pintip Dunn, there will be scenes where, damn life did just get heavy… son.
Thanks so much to the team at Hear Our Voices Book Tours for hosting this amazing tour for DATING MAKES PERFECT! You may have seen me mention before how much I'm a huge Pintip Dunn fan, so when I saw that she was coming out with a new book, and that it was YA Contemporary Romance, I just KNEW that I had to read it. And I'm so freaking glad I did.
Don't forget to click on the banner for the tour schedule, and stay tuned after my review for some music and artsy journal magic!

The Tech sisters don't date in high school. Not because they're not asked. Not because they're not interested. Not even because no one can pronounce their long, Thai last name—hence the shortened, awkward moniker. But simply because they're not allowed.
Until now.
In a move that other Asian American girls know all too well, six months after the older Tech twins got to college, their parents asked, "Why aren't you engaged yet?" The sisters retaliated by vowing that they won't marry for ten (maybe even twenty!) years, not until they've had lots of dating practice.
In a shocking war on the status quo, her parents now insist that their youngest daughter, Orrawin (aka "Winnie"), must date in high school. Under their watchful eyes, of course — and on dates they organize based on their favorite rom-coms. The first candidate? The son of their longtime friends, Mat Songsomboon—arrogant, dreamy, and infuriating.
Winnie's known him since they were toddlers throwing sticky rice balls at each other. Her parents love him, so naturally he's the perfect person for her to pretend date.
If only he weren't her sworn enemy.
I'm a New York Times bestselling author of young adult fiction. I graduated from Harvard University, magna cum laude, with an A.B., and received my J.D. at Yale Law School.
My novel FORGET TOMORROW won the 2016 RWA RITA® for Best First Book, and SEIZE TODAY won the 2018 RITA for Best Young Adult Romance.
In addition, my books have been translated into four languages, and they have been nominated for the following awards: the Grand Prix de l'Imaginaire; the Japanese Sakura Medal; the MASL Truman Award; the Tome Society It list; the Romantic Times Reviewers' Choice Award; and a Kirkus Reviews Best Indie Book of the Year. My other novels include REMEMBER YESTERDAY, THE DARKEST LIE, GIRL ON THE VERGE, STAR-CROSSED, and MALICE.
Thai-American, Indian-American, Bisexual
Disclaimer: I voluntarily read and reviewed an advanced copy of this book. All thoughts and opinions are my own. Thank you to Hear Our Voices Book Tours and Entangled Teen for this free copy. All quotes in this review are taken from the Advanced Reader Copy and may change in final publication.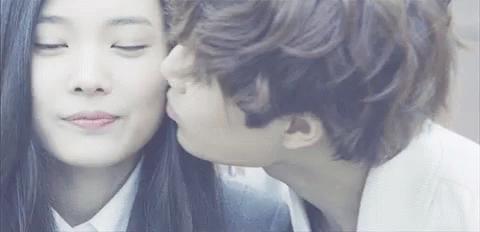 Oh my gosh! I really hope that Pintip continues to write more #ownvoices YA Contemporary Romances with Thai characters, because this just felt freaking perfect! I could her the same voice that I heard from the first Sci-Fi novel that I read from her – MALICE – and with the genre change it just felt like I was watching a Thai Drama on Netflix where I could not get enough of what was happening! Just absolutely amazing.
For starters, the sisterhood and close relationship between the elder Tech twins – Ari and Bunny – and their baby sister Winnie (our MC) was so adorable! Even though the twins had their own special connection being twins and being older in college, they still were very much involved in Winnie's life, and they were a sense of support for her despite the distance. I know there were times where Winnie felt like she was more alone than ever because her sisters were gone, and it really messed with her psyche and I felt super bad for her because I could see where she was coming from. But I'm just so glad that her sisters, both Ari and Bunny since they are two separate people and I really should stop referring to them as a unit like that but I digress – anyway I'm so glad that Ari and Bunny were able to do what they needed to do to help Winnie, and remind her of just how capable she really was even when she didn't think so. It was just the kind of sister relationship that I wish I had if I had any sisters, you know?
In addition, do you know how much I loved that Winnie was so proud of her heritage and being Thai in a world that makes people feel bad for being anything other than white? I was so freaking proud! And even the other Thai-American kids in the neighborhood were pretty proud to be Thai too! I was just so freaking happy, and it made me think about how proud I am to be Chamorro, especially because a lot of people may not know about Chamorro culture or where Chamorro people come from (Guam, by the way!) so of course I gotta represent as best as I can. I'm really glad that Pintip didn't ever have any of her characters have some sort of crisis about their heritage, and didn't make any of them truly ashamed to be what they are, even if people didn't know what they were or mistook them for someone else. I really appreciated that, and this is the same type of pride that I saw in MALICE and I am so glad that it stayed in this book as well.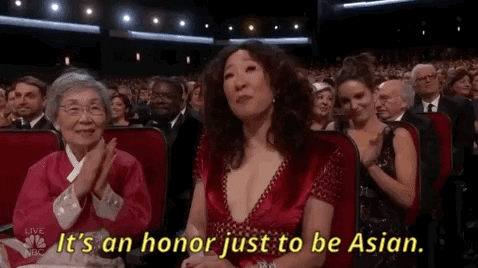 Then Winnie dealing with two totally different types of loves, or crushes maybe. We have Mat, her childhood best friend that she had a really bad falling out with to the point that they loathe one another… that was sad actually, and you'll see what I mean when you read it. Then we have Taran, the new boy that moved to the neighborhood who is not only Thai, but also super dreamy and is super intrigued by Winnie and wants to get to know her better. So really, she's not lacking in the boy department technically, but since her mother wants her to have a practice boyfriend – now how could I have gotten my mom to do this for me when I was in high school – since Ari and Bunny flat out told their parents that they refuse to get married or date for thirty years since they weren't able to date back in high school. That was a brilliant plan, by the way. I'm telling you, the Tech girls are damn smart.
Do you know how proud I am of Winnie for standing her ground on not being touched or touching anyone without consent? I mean, she got hella PISSED at someone who touched her hair without her permission and she did not have any thoughts about being up in his face and telling him THAT'S NOT OKAY. I was so damn proud because I know even I'm afraid to speak up for myself sometimes because I don't know how the other person is going to react and I just don't want to get hurt from that person. But I was so proud of her for not even thinking that, and making sure that she did make him damn aware that she was not okay with that. Very, very happy about that.
In other words: I loved this book so much. I could go back to this book over and over again because it was just that amazing to me. Pintip did such an amazing job as usual, and again I really hope that she will consider writing another YA Contemporary Romance novel in the future. I'll be reading that and all her future books ASAP.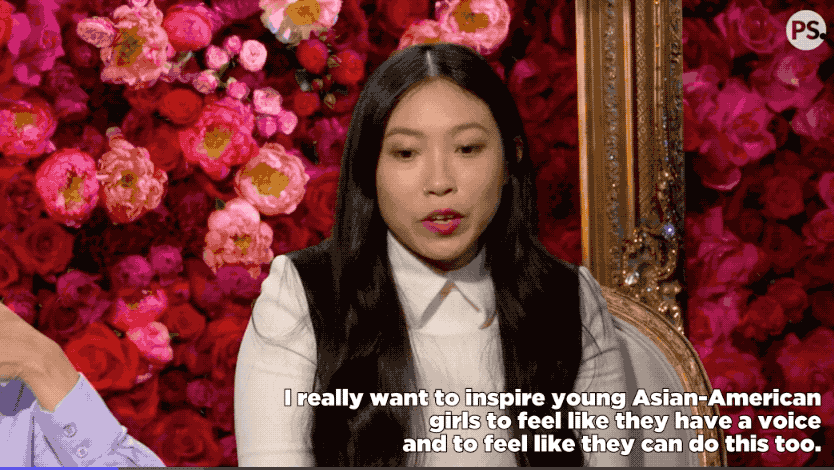 Hopefully by the time this posts tomorrow, I would have fixed the cover art the way I wanted it to be! I'm so glad that I got to find some Thai songs on Spotify because I am totally digging it! Enjoy this playlist and let me know what you think!
Okay so I may have posted this earlier than my tour date – today – but hey I needed it to have its time in the spotlight too! So I'm sharing it here for my blogger people, who may not follow me on Instagram yet. I freaking loved making this spread and I can't wait to go back and visit it over and over when I'm needing some reminder of beautiful Asian-American love and friendships and teasing banter. Plus, I got to use some super cute washi tape and stickers to decorate it and I had a lot of fun making it nice!
And just to add a bonus IG post, I participated in the Dating Makes Perfect cover recreation challenge that Pintip had, and I had a lot of fun with it! I went to my favorite boba tea place in Norfolk and posed in front of one of their decorated walls. So great, so fun! Hmm, now I gotta go get some more boba tea…. Maybe today!
Pretty fun cover recreation challenge right? And you don't need the book on hand to do it, although I recommend you go out and get it since TODAY IS RELEASE DAY! I saw my email saying that my copy shipped and I just already need it in my hands right freaking now! I can't wait to have it on my shelf right next to MALICE!
Yay! This was great, and I'm so glad you stuck with me all the way to the end. Have you had a chance to read this one yet? What are your thoughts on this novel? Do you enjoy the fake dating trope? Or the enemies to lovers trope?
Oh! Remember how I was going to talk about that IG story I posted?
The winner was the new guy next door! Ahh well now you're going to have to read it to see if Taran would indeed make the better boyfriend for Winnie… and boy oh boy I think this question was pretty darn hard!