Hello mersquad coven!
I know, I know. You're seeing maybe three or more posts from me today. It's a lot, right? But I know you missed me writing things other than reviews, and this is one of those other types of posts! This one is even more special because this is part of my friend / elder sister role model Sammie @ The Bookwyrm's Den 's Diverse Book Blog Tour, part of her initiative to bring more diverse novels to her local library. I am so honored to be the first post on her one month tour, and I can't wait to share with you some other creative content on why you should add Dating Makes Perfect by Pintip Dunn to your shelves – public library and home library!
This is a blog tour hosted by Sammie @ The Bookwyrm's Den in support of her local public library's Diverse Book Drive. The CCPL—a small, rural library in an area with a high poverty rate and a very homogeneous population, where people rarely have the means to travel or experience new perspectives. However, the library doesn't believe that should stop people from learning more about the world around them, so they're running a Diverse Book Drive through the month of September in an attempt to bring the rest of the world to the county instead. With a focus on MG and YA books, the CCPL aims to expose especially its young patrons to new and diverse perspectives and cultures.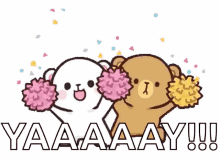 You probably have heard of Dating Makes Perfect because I was posting about it earlier in August. Here's the link to my review in case you missed it (which also has a playlist and journal spread as bonus creative content). Now, I chose this novel as my pick for the Diverse Book Blog Tour not only because Pintip Dunn is one of my all time favorite authors, but because this is a young adult contemporary romance novel that I really connected with on a cultural and emotional level. You'll see more about that in my review, but on this post, I want to share with you the top 3 reasons why this is considered one of my favorite books of 2020, and why you should read it.
If you've ever read any of Pintip's earlier books, you'll see that she usually has at least one main character that is Thai. This is very intentional as she is Thai and has mentioned that she wants to make sure that her culture is represented in the books that she writes. What makes Dating Makes Perfect even more special is that both main characters, and almost the entire cast, is Thai-American, and the culture of Thailand is very clearly represented throughout this novel. There is no hiding the fact that the characters are proud to be Thai, even in an environment that may not always appreciate them being different from everyone else.
You can see it in the food that the Tech family makes for parties, and just because. Every week, they have family breakfast where they eat really great Thai food because hello? That's what they love to eat! Even when there are times in the past where the other kids may have looked down on the Tech sisters for their "weird looking/smelling food" that they would bring to school, they didn't care and it didn't stop them from bringing that food to school. They loved their food. They loved their culture. They were proud to be Thai, and I loved that so much about this novel.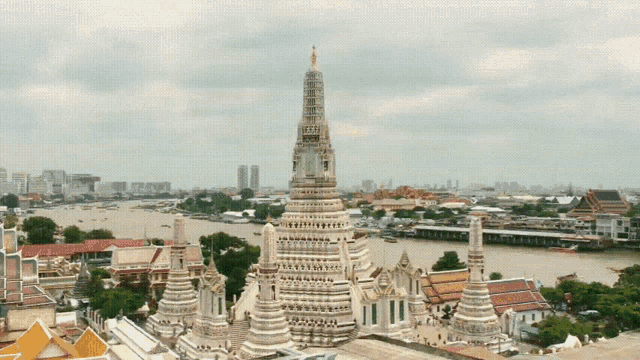 Oh my gosh, one of my all time favorite things about this novel was the family aspect. The Tech family was extremely close, even though sometimes the sisters were irritated with how protective their parents could be about dating and whatnot. It's typical! Asian culture may not be a monolith – and I totally agree with that – but seeing a lot of people on the tour who read it saying that they could totally relate to how the Tech parents acted because their parents are the same way just made me smile. Because it's totally true! Again, we may not be a monolith but there are aspects and similarities that can span across all different kinds of cultures. It's also nice to see that even if someone isn't the same ethnicity as you, even if they don't come from the exact same culture as you, you can still find things to bond over and relate to one another.
Now I could totally separate out the family aspect from the sisterhood aspect, but I'm going to keep that here because I feel they go well together. Do you know how freaking happy I was to see that even though Ari and Bunny (the twins that are older than our main character Winnie) had their own relationship being twins and being in college, they still were very much involved with Winnie's life and she felt like she could go to them about whatever she was dealing with. I absolutely loved that because too often I've seen elder siblings not have time anymore for their younger siblings and then there's a feeling of disconnect and loss there. That wasn't the case in this novel, and Ari and Bunny actually did something towards the end of the novel that I was super freaking shocked and happy about! It actually blew my mind, and I was so glad that Pintip included that in the novel.
"I will never be insulted by a compliment to my sisters. The competition among us has never amounted to a grain of rice. Their wins are mine and vice versa."

Winnie Tech
Do you know how freaking happy I was with this dialogue and other comments that Winnie made about being compared to her elder sisters? And how she did not fall into that trap of allowing people to compliment them by insulting her? I was just so freaking happy with this! I feel like Pintip really did a great job with showing this kind of dynamic and it was great to see that reflected in a YA novel. I was also just extremely proud of all the Tech sisters, and the majority of the characters in this novel being very adamant about feminism and the right for them to make their own decisions and having their own agency.
I also don't think that I'm going to do this for everyone, but I was listening to a song that reminded me of our main character Winnie, and I figured that I'd share it here!
The Spotify widget isn't working – again – but you can find this song on Spotify! I'm currently listening to it on the Dalkom Cafe playlist. I absolutely adore it so much and it's been keeping me calm and collected at work with everything happening. I hope you listen to it and enjoy it!
Library Wish List Links:
Hardcover books are preferred, but not required, if anyone asks.
Blog tour book wishlists:
Please add a note that if someone orders a wish list book from Bookshop, please send a message to sammie@thebookwyrmsden.com so the book can be removed to avoid duplicate purchases, as I do not believe the site automatically removes the book from the list.
Other ways to donate:
Please mention that book donations are used at the discretion of the library.
Tour schedule:
September 1: Sammie @ The Bookwyrm's Den – Introduction, Paola Santiago and the River of Tears || Leelynn @ Sometimes Leelynn Reads – Dating Makes Perfect
September 2: Lauren @ Always Me – The Epic Crush of Genie Lo
September 3: Toya @ The Reading Chemist – Felix Ever After
September 4: Michelle @ Carry A Big Book – Sharks in the Time of Saviors
September 5: Shenwei @ READING (AS)(I)AN (AM)ERICA – The Astonishing Color of After
September 6: Maria @ A Daughter of Parchment and Paper – Patron Saints of Nothing
September 7: Bri @ Bri's Book Nook – True Friends (Carmen Browne)
September 8: Bec @ bec&books – Lobizona || Jorie @ Jorie Loves A Story – diverse TTT
September 9: Sienna @ Daydreaming Book Lover – Loveless
September 10: Kerri @ Kerri McBookNerd – Raybearer
September 11: Noly @ The Artsy Reader – The Name Jar
September 12: Jacob @ The Writer's Alley – Forest of Souls
September 13: Keri @ Are You My Book – The Tea Dragon Society
September 14: Shannon @ It Starts at Midnight – The Space Between Worlds
September 15: Melissa @ Ramblings of a Jedi Librarian – Girl in Translation
September 16: Livy @ Shelves of Starlight – Clap When You Land
September 17: Crystal @ Lost in Storyland – American Born Chinese
September 18: Lili @ Lili's Blissful Pages – A Wish in the Dark
September 19: Leslie @ Books Are The New Black – The Poppy War
September 20: Noura @ The Perks of Being Noura – Love From A to Z
September 21: Crini @ Crini's – A Pale Light in the Black
September 22: Rachelle @ Rae's Reads and Reviews – Dear Haiti, Love Alaine
September 23: Dini @ DiniPandaReads – Wicked As You Wish
September 24: Madeline @ Mad's Books – Spin the Dawn
September 25: Tessa @ Narratess – Brace Yourself
September 26: Kimberly @ My Bookish Bliss – Truly Madly Royally
September 27: Rena @ Bookflirting 101 – Anna K: A Love Story
September 28: Susan @ Novel Lives – Burn the Dark
September 29: Arina @ The Bookwyrm's Guide to the Galaxy – A Song of Wraiths and Ruin
September 30: Maya @ http://mybookishbliss.com/ – Jackpot
And there you have it! Remember that there's going to be a book a day during the month of September, and if you want to donate towards this initiative, I've put the information before the schedule.