Hey mersquad coven!
I'm back with another book tour for Hear Our Voices! I actually read this book earlier back in July and for some reason I forgot to actually write down my review back then? Ugh so bear with me as I try to put my thoughts into coherent sentences for you here.
Thanks again to Hear Our Voices for hosting this tour and I'm so glad to be a part of it. Click on the banner above to see the schedule and make sure you go follow everyone's posts and show some love!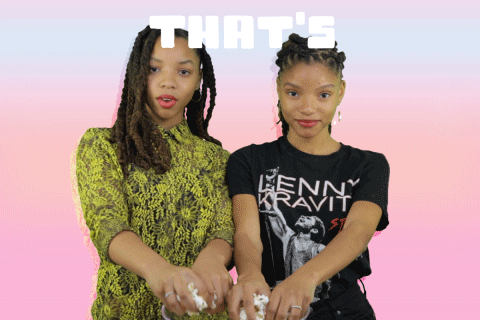 Now That I've Found You
by Kristina Forest
Publisher: Roaring Brook Press
Release Date: August 11, 2020
Genre: Young Adult Contemporary
A YA novel about searching for answers, love, and your eccentric grandma in all the wrong places.
Following in the footsteps of her überfamous grandma, eighteen-year-old Evie Jones is poised to be Hollywood's next big star. That is until a close friend's betrayal leads to her being blacklisted . . .
Fortunately, Evie knows just the thing to save her floundering career: a public appearance with America's most beloved actress—her grandma Gigi, aka the Evelyn Conaway. The only problem? Gigi is a recluse who's been out of the limelight for almost twenty years. Days before Evie plans to present her grandma with an honorary award in front of Hollywood's elite, Gigi does the unthinkable: she disappears.
With time running out and her comeback on the line, Evie reluctantly enlists the help of the last person to see Gigi before she vanished: Milo Williams, a cute musician Evie isn't sure she can trust. As Evie and Milo conduct a wild manhunt across New York City, romance and adventure abound while Evie makes some surprising discoveries about her grandma—and herself.
Kristina Forest is the author of I Wanna Be Where You Are and Now That I've Found You. She earned her MFA in Creative Writing with a concentration in Writing for Children at The New School. She lives in Brooklyn, New York with two huge bookshelves.
Kristina Forest is the author of I Wanna Be Where You Are and Now That I've Found You. She earned her MFA in Creative Writing with a concentration in Writing for Children at The New School. She lives in Brooklyn, New York with two huge bookshelves.
Favorite books: When You Reach Me by Rebecca Stead, If You Come Softly by Jacqueline Woodson, Devil In Winter by Lisa Kleypas and Americanah by Chimamanda Ngozi Adichie
Favorite song: "The Beautiful Ones" by Prince
Favorite color: Turquoise
Disclaimer: I voluntarily read and reviewed an advanced copy of this book. All thoughts and opinions are my own. Thank you to Hear Our Voices Book Tours and Roaring Brook Press for this free copy. All quotes in this review are taken from the Advanced Reader Copy and may change in final publication.
Okay first of all. This book was one of the best contemporary novels that I've read in a while, and it made me remember why I like to sometimes take a break from the fantasy/sci-fi universe. This also made me super jealous that I didn't live in NYC, or at least have a family member that I could visit that lived in NYC so that I didn't have to deal with the traffic that I remember, but could also feel like I was living my Gossip Girl dreams.
Second of all, I'm still mad at the fact that Simone never got what she deserved for what she did to Evie. I'm still hella mad about that, and I don't know what that says about me as a person, but I felt terrible for Evie. I mean, it's not a spoiler as much since it's in the synopsis, but I'm not saying what Simone DID to Evie. But still, when you read it and you see what she did, I think you would be pretty pissed for Evie too.
Evie and Milo's relationship, basically how it progressed in the span of this weekend basically was such an interesting one. You have Evie who is still trying to heal from the aftermath of what happened with her career, and she's feeling sorry for herself because as an actor, her career depends on what people think of her as a person, right? I mean… maybe for her since she is a Black young woman and we know that people of color are scrutinized way more than their white counterparts, but I digress. Evie thought that she could go spend time with her grandma in New York before this award ceremony that she needs to convince her grandma to go to, but ends up going at it the wrong way. Like, the very wrong way. This has to be said because this interaction between Evie and grandma Gigi – aka the famous Evelyn Conway, aka Evie's namesake, aka the one person that Evie trusts and looks up to above anyone – was super upsetting because it just felt like things were so misunderstood on both ends. Like… *sigh* it just made me super sad because I know that Evie and Gigi are super close and I know that Evie really wanted that conversation to go much better than it did. She really needed her grandma at that time, and unfortunately Evie wasn't really seeing Gigi's feelings about the topic, and yeah. Super upsetting but I totally get why it needed to happen, and it does end up being discussed later on in the book.
I would say that one of my favorite things about this novel was that I felt like I was satisfied with how things ended, like I felt like things were wrapped up pretty nicely and I got some closure. Of course, things may not have had a "movie perfect" ending – even though this revolves around Hollywood and stuff – and I think that made it so much better. It just felt like a more relatable ending if that makes sense. I just freaking loved this book, okay? And I am still so upset that this is my first Kristina Forest book! I still need to read I Wanna Be Where You Are!
Even if you *think* that you aren't a huge contemporary fan, I would say that this one is one that you would want to read. It was so cute, so fun to read, emotional and well-rounded. It didn't feel "typical" which I don't even know what would be a typical contemporary but whatever, but I absolutely enjoyed my experience with this novel.
I'm debating on if I should make this section spoiler free, or full of spoilers but maybe I probably won't…
I feel like Evie was someone that I used to be, and maybe that's why I was a lot harder on her than I would have been on other characters. And I say this because of the whole Simone situation. As much as I know that I would have probably done the same as Evie, I wish that we were STRONGER than that! I just felt so freaking upset for her because she was treated like shit by this Simone person, and Evie didn't even stand up for herself! The hell, man? DON'T LET ANYONE TEAR YOU DOWN!
But that is something that I really had to think about when I was reading this, because I really related on that personal level. Maybe it's the whole being put in our place things, and not wanting to be stereotyped as the angry Black girl because we are actually calling out mistreatment. Do you know how much I hate that? How much I'm so afraid to actually say "No, I'm not going to tolerate that treatment" because I'm afraid of the backlash. I freaking HATE that! Maybe that's why it hurt to read Evie so depressed and lonely, because I've felt that way and so much more. I may not have been in the public eye like her, and I honestly don't see myself doing that ever, but the feeling of betrayal, abandonment, and not wanting to trust anyone or open up to anyone because of how she was treated before are things that I've felt, and still do.
Obviously I didn't connect with the super famous grandma thing, but I did connect with the relationship between Gigi and Evie. Oh my gosh, this book made me miss my grandma so freaking much. Especially since I don't know when is the next time I'll be able to see her back in Guam. When Evie talked about how much she would spend time with Gigi, and that going to New York City this time around to see her would make everything feel better, I just wanted to cry. That's how I always feel when I see my grandma, and it just made me wish that I could give her the world. She has sacrificed so much for our family and always cares more about us than herself, and I just want her to not be so stressed anymore, to just relax and enjoy life now. She's been working so hard for years keeping things together, taking care of everyone, and putting herself last. It's time for her to be able to care about herself, you know?
I miss my grandma so much! I'm crying while I write this, so don't mind me.
Look at how gorgeous that book is! Ahh I can't wait for everyone to read this one and fangirl with me about Evie and Milo and Gigi and everything amazing in this book! Seriously, I would love to just talk about this all day every day. I am so freaking glad that I've been having great books back to back and it's been boosting my mood for the better.
And again, it's so hard to write a compelling review about the books that you DO love because all you want to do is squeal about it and not make any sense. So I hope that this review made some sort of sense!
Also! In case you missed it, I had a live chat discussion with Bre @ Loc'd Booktician and Alexia @ Bookish Ends on our love for Raybearer, and we decided to do another one for this book! Here's the details and the YouTube link. Set that reminder so you can hang out with us and do a non-spoiler discussion on this novel!
I also think I'm going to reformat my reviews again because I think I need a little bit more structure. Anyway, that's for next time. Stay tuned for another review post soon!