Title: The Dragon Warrior (The Dragon Warrior #1)
Author: Katie Zhao
Genre: MG Fantasy
Format: Hardcover
Length: 352 pages
Publisher: Bloomsbury Children's Books
Release Date: October 15, 2019
Setting: San Francisco, CA
Chicago, IL
Peng Lai Island
ARC Provider: Netgalley
Loss of a Loved One, Violence, Imprisonment, Sense of Abandonment, Bullying and Mistreatment from Kids and Adults, Blood
Chinese-American, Multi-Racial (Chinese, Egyptian, Greek, Turkish)
We're also not going to talk about how I am still catching up on ARCs. And I had bought it a while ago and only now got a chance to read it. We aren't gonna talk about that.
Disclaimer: I voluntarily read and reviewed an advanced copy of this book. All thoughts and opinions are my own. Thank you to Netgalley and Bloomsbury Children's Books for this free copy.
I am so upset with myself for not reading this a long time ago, but I am so glad that I finally did read it, especially during this time where I just needed a MG fantasy that made me feel at home and connected with characters in a novel. This is what I loved about it as a whole and I can't wait to share my thoughts with you! Enjoy this review and let me know what your thoughts are, and if you're excited for the sequel coming out in October!
I can never get enough of Chinese mythology novels, and this is MG?? Sign me up.
Whaaat she's 12 years old?? I'm so impressed and proud
Ooh yay for a sibling dynamic!
The Jade Emperor????? Sold yet again!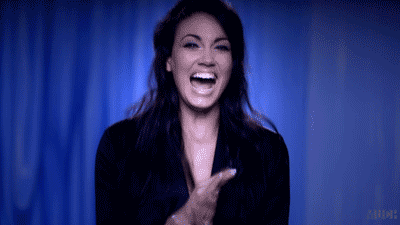 That pesky diaspora
I call it "pesky" because it is something that I wish didn't exist honestly.
The definition of a diaspora is the dispersion of people from their homeland or a community formed by people who have exited or been removed from their homeland.

YourDictionary.com
While this definition may have originally been attributed to the dispersion of the Jews, it has been expanded to include all groups of people that have done through this dispersion. It's important to note that a diaspora is both involuntary, and they are dispersed from their indigenous territories. Even though they are no longer in their home countries, they still maintain their culture and heritage, which is also important and crucial.
The example of this discussion is in this novel, with Faryn, her brother Alex, and everyone that is part of the Jade Society making sure that they continue to follow their cultural beliefs and practices: praying to the gods, the concept of family being the most important thing in society, speaking and understanding Mandarin, and others. This is what makes the concept of diaspora an interesting discussion because those that aren't living in their home countries may either feel like they aren't "enough" to be considered that culture, or have been told directly that they aren't "enough." I know that I personally have dealt with this with all of my ethnicites, and with having so many mixed in me, I have never felt enough of either one. I would even feel like those who told me that I wasn't enough are right, because I don't engage in everything involved in all the aspects of my heritage. Does that make me a fake? Does that mean that I shouldn't be proud to be any of those things?
Are the Chinese-American members of the Jade Society "Chinese enough" even though they aren't on mainland China anymore? Are they too "Americanized" after living in the States for so long? If they were born in San Francisco, can they even be "Chinese enough" without having been to China?
Those are the questions that go through Faryn's mind, even if she doesn't always voice them. But Faryn also has another reason for feeling like she isn't enough, and it's because she isn't only Chinese. Her mother was a mix of Egyptian, Greek and Turkish, which makes the other children – and most adults – within the Jade Society consider her a "half-breed" or worse. Since she's not full-blooded Chinese, there's no way she can understand what it means to be Chinese. Especially when people always. comment. on her mixed-race. features. It must be exhausting for her, and quite frankly, she's tired of people talking about it like it's some sort of anomaly.
Sibling relationships and finding your own path
Faryn is the oldest sibling. Alex likes to push Faryn's buttons, and vice versa. Throughout the book, you can slowly see the divide between Faryn and Alex, and their beliefs and values. There are times where Faryn is actually pretty shocked at what Alex feels is right, since it's the complete opposite of what Faryn feels is right. Now, that isn't inherently a bad thing, but when you're a teenager, and you and your sibling grew up learning a certain way of life, it's certainly disconcerting to hear that your sibling doesn't conform to that way.
There was probably a time where Faryn and Alex pretty much did everything together, and it was probably when they were younger and they felt alone and abandoned. But now, now that they are a little bit older and are able to think for themselves, things have definitely changed. They don't just take everything at face value anymore, which is good since they should be able to determine whether they agree with what they have been taught. And whether they can come up with a better way to approach problems, or even just have a better understanding of why they were taught to do the things they do, that's a journey that they have to take on themselves.
I believe that Faryn and Alex will learn how to find themselves and their own paths in the sequel, since the ending of this novel really left things kind of distressing for both of them. At least for Faryn. And for me, but I'm not a character in this book, and that's besides the point anyway.
Kind of touching on what I talked about previously, Faryn and Alex – and Moli and Ren – go through pretty important character developments. Faryn and Moli learn how to work together to achieve a main goal, even though they have been ex-friends since before this novel starts. Faryn learns how to believe in herself and use her power. Alex learns how to maintain his own agency, and is very intelligent and knows how to solve riddles and problems pretty well. Ren… well I think that's spoiler territory, but Ren goes through some key development as well.
I would say that even how they relate to each other during this journey, both on a one-by-one basis and together as a unit. I think it was really important for them to learn this, especially since they needed to travel across the country to just get to their end destination, and that wasn't included the quests within the main quest. I wouldn't call them "side missions" since they needed to complete one in order to get to the other, and all of the tasks were needed in order to make it to Peng Lai Island.
If a book doesn't make me feel anything, then I won't like it. I knew that I was going to have an emotional attachment to this novel immediately when I read the synopsis. Not only because of the plot and the Chinese mythology woven into the story, but also because of how Faryn was described. I felt for her, and understood how she felt being a mixed-raced child that just wanted people to stop talking about it like it was some big deal. I also had the big sister thing that we could relate to, although the age difference between me and my little brother is way bigger than Faryn and Alex.
I had so many emotions while reading this book: proud of Faryn, mad for Moli, confused at Alex, sad for Ren, irritated at the meanie deities, interested in the origin story of certain other deities… I thoroughly enjoyed going through all of my emotions and ending the book on such a happy high note. Very, very great experience.
**I haven't done a review with this section before so forgive me if I'm still trying to figure it out.
I enjoyed Katie's writing style, and I felt like I was in the mind of a twelve-year-old. Granted, I felt like Faryn was more mature than a lot of other twelve-year-olds, and I could totally understand that because of everything that is on her shoulders now… but I think the real strength was including those heavier thoughts and also mixing it up with Faryn's sarcasm. I don't know how many times I was laughing whenever she was be like "for real?" but in better words.
Exhibit A:
Of course, none of these warriors had ever seen a real battle with a demon. But the Society still praised them for… well, basically doing nothing.
The sass in that comment! I mean she's right but ouchie!
Exhibit B:
The Elders looked at another and shrugged. I guessed when you were that old, stuff like random visits from deities didn't bother you anymore.
Dissing on the old people?! I love it Faryn, I dig it.
Exhibit C:
Forget a spear. I needed a Captain America shield to take on these guys.
I understood that reference too, Cap. I did too.
I could go on and on, but I'd rather you experience it for yourself and react similar to how I did.
Overall: I loved this novel. I thought it was such an amazing MG Fantasy novel, and I am so glad that Katie was able to tell stories about her heritage and culture and seamlessly make that mythical world come to life in modern day USA. This book made me feel like the deities were real, and we just haven't been blessed enough to interact with them. Or maybe, they are just mad at us for not praying to them all the time. You'll get that reference when you read it. I highly recommend this one! But always remember that any myths that you read about, in any books, this is a chance for you to do more research on your own to learn more. This is just an introduction into that world, and helps you pinpoint where to start. So if you're into the Jade Emperor, or Nezha the Third Lotus Prince, or even Guanyin and Erlang Shen… take what Katie introduced you to and learn more from there.
I have Sal & Gabi on my list! I can't wait to read that one, but I chose it here because of the sibling dynamic and the #ownvoices mythology aspect.
I remember reading this one and its sequel a long time ago. It's not from a diverse or #ownvoices author since it was during a time where that wasn't a thing – unfortunately – but the sibling dynamic and learning about mythological creatures that directly impact your family and heritage was something that I remember from these two books. It reminded me a little bit of what Faryn and Alex go through.
*Phew!* I haven't done sectioned reviews in SO LONG, but I liked having that direction again. I added one additional section, and added a book recommendation section – although I feel like I'm the absolute worst and recommending books – so that's something new. I'll see how I like it the more I write reviews, and go from there.
If you got this far, congratulations and thank you so much! I know this was pretty long, but I really wanted to do right by this review. Plus, I want to have a good record of what I do remember for this one, before I read the second one before October! Woot Woot! So exciting.
Until next time, friends!