It's the final countdown for April! We have this week to go, and before the week is even out, we are hitting May! Can you believe it? It's been great everyone, and I hope that you have been able to find some good things to experience while you've been at home in quarantine. Whether it's finding new YouTube videos to watch, starting a new hobby, or just finding time to relax again. I know things have been stressful, but I hope that you were able to find some joy in some of the days too.
Today's prompt for Bookending Spring comes from Megan & Crystal @ Ginger Mom and Company. Thank you to Sam @ Fictionally Sam for sharing the post for this week due to Megan and Crystal being unable to at this time.
Let's talk about the new and old! Pick 2-4 fairytale retellings and discuss – did you like the original or the remake? 
Remember how I was telling you guys that I'm terrible at knowing when something is a retelling? Uh ohhhhhh.
So again, I feel like I'm really bad at realizing when something is a retelling or not, but apparently I have been reading a few?! So let's see which ones that I've read recently that I liked!
Cinderella
I feel like either I haven't read enough retellings or I'm just so uncultured that I don't know much retellings, but I will say that this was one of my favorite Cinderella retellings to date. I haven't read much though, and I know there's some more that are coming out that I need to jump on *cough cough* Cinderella is Dead *cough cough* so stay tuned for that. And I gave myself a little self-promo and linked my review to Cinder here so you guys can read it. Since it was before I revamped my blog and I like to look at how I used to write reviews and posts and just admire my growth. If there was any growth lol.
The Count of Monte Cristo
Now I personally have never read The Count of Monte Cristo before, and I still need to read my Manga Classic version of this (thank you Netgalley!) but this was an amazing book. I'm so glad that I was able to read it and be a part of the blog tour that FFBC had for it. I know there's a sequel coming out for it and I'm just floored with how awesome I enjoyed this story.
The Goose Girl
Again, I've never really read the original story (I did look it up though), but this version was just beautiful and amazing and I'm so glad that I got to read it. I feel like Khanani did an amazing job bringing a different feel to this story and making me like her version of The Goose Girl more than the original.
Anastasia Romanov
The story of Anastasia Romanov is based on a true story, although history seems to be divided on whether she did end up surviving after her family was killed. But I'm including this because Wen Zhao did say that she was inspired by that story for Blood Heir, and clearly I loved this book so much that I can't stop raving about it!
Oh hey! I actually talked about four retellings! I wasn't sure if I was going to make it.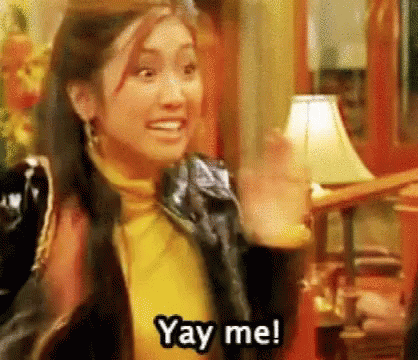 What other retellings should I put on my radar? Let me know, fam!