So I'm not familiar with the story of the goose girl, so I looked it up a bit so I could understand what was happening or at least where the inspiration came from. Have you heard of The Goose Girl? It was a German fairy tale.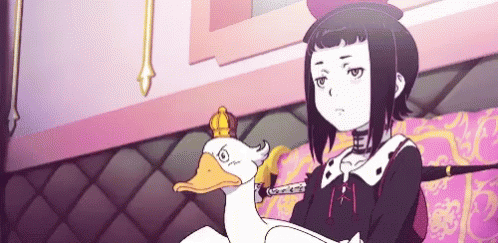 Thank you so much to the team at FFBC for hosting this blog tour and for having me on it! I was so excited to read this ever since I got to share the cover reveal back in 2019! The banner has the link to the schedule.
Between her cruel family and the contempt she faces at court, Princess Alyrra has always longed to escape the confines of her royal life. But when she's betrothed to the powerful prince Kestrin, Alyrra embarks on a journey to his land with little hope for a better future.
When a mysterious and terrifying sorceress robs Alyrra of both her identity and her role as princess, Alyrra seizes the opportunity to start a new life for herself as a goose girl.
But Alyrra soon finds that Kestrin is not what she expected. The more Alyrra learns of this new kingdom, the pain and suffering its people endure, as well as the danger facing Kestrin from the sorceress herself, the more she knows she can't remain the goose girl forever.
With the fate of the kingdom at stake, Alyrra is caught between two worlds and ultimately must decide who she is, and what she stands for.
Intisar Khanani grew up a nomad and world traveler. Born in Wisconsin, she has lived in five different states as well as in Jeddah on the coast of the Red Sea. She first remembers seeing snow on a wintry street in Zurich, Switzerland, and vaguely recollects having breakfast with the orangutans at the Singapore Zoo when she was five. She currently resides in Cincinnati, Ohio, with her husband and two young daughters.
Until recently, Intisar wrote grants and developed projects to address community health with the Cincinnati Health Department, which was as close as she could get to saving the world. Now she focuses her time on her two passions: raising her family and writing fantasy. Intisar's debut novel, Thorn, was picked up by HarperTeen and will be re-released in Winter 2020. In the meantime, she's hard at work on the remaining books of The Sunbolt Chronicles.
Disclaimer: I voluntarily read and reviewed an advanced copy of this book. All thoughts and opinions are my own. Thank you to Fantastic Flying Book Club, Edelweiss, and Hot Key Books for this free copy. All quotes in this review are taken from the Advanced Reader Copy and may change in final publication.
This book broke my heart okay? From the very beginning, and honestly I feel like this book moved so fast in the beginning as well that I couldn't help but feel angry at how Alyrra's family treated her. Especially her brother. Ugh what an abusive jerkface. And her mother was a biyotch too. It wasn't even hidden. The contempt that her mother – the Queen of their kingdom – had for her only daughter just disgusted me.
And this isn't even the first time that her brother was abusive to her. And her mother never once did anything to stop him. This kills me to no end, and honestly that was the biggest thing I could focus on while I was reading this. And there was a point where Falada – a Horse – understands the reason why Alyrra is okay with her identity being stolen and getting a chance to start over as a goose girl. Who was to say that the Menaiyans would treat her with respect? So maybe the Lady switching her with the wretched Valka was a blessing in disguise?
If the Lady wasn't intent on doing something evil to Prince Kestian, and now the only person that can do something about is Alyrra…. in Valka's body.
I feel like Alyrra grew into herself after being treated so poorly in her home kingdom. She was able to find herself by learning hard work – which I think part of her may have enjoyed thanks to the company of Falada and the rest of the servants. I also think that Falada helped her realize that she couldn't passively live out her new life and shirk her original responsibilities as a princess, even if she wasn't sure if she really wanted to.
I have to say that Falada was my favorite character honestly. I don't think there's ever been a Horse that I loved more.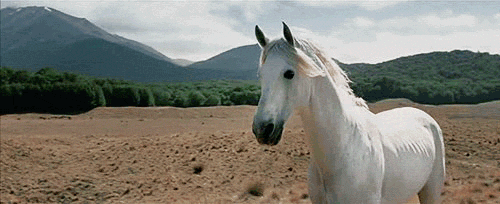 This was my first book from Khanani and I feel like this was a really great introduction to her work. I'm glad that I got to read it, and I'm so glad to be able to support her work.
So, even though the majority of this book has Alyrra and Valka in each others bodies – well you know what I mean – I'm still labeling my dream cast as who their original bodies would be. Otherwise it could be confusing and I just don't want to mess myself up when I reread my posts after it's been a while, you know? So that's how it's gonna be. And this one is also going to be a small dream cast which still works!
Haha yeah I also went back to my old template because I was missing it, I guess. I just changed the font.
"If you betray the prince to the Lady, I will kill you, cost me what it may."
It is rare for someone who wants power to truly deserve it.
"If ever you feel the urge to speak of this to another person," the Lady murmurs, "the choker shall convince you otherwise. Farewell, dear princess."
"Manaiya has many enemies, my lady. Now that you belong to Menaiya, those enemies are yours."
Is it because I'm not sure how I want to set up my posts anymore, or I'm just fidgety because it's been a while since I've been at home. I know that we have all been pretty tense and we are all in similar situations, some worse than others, so I should be thankful that things aren't as bad as they could be, I guess. I don't know. It's been a weird time for me for sure, and I seem to be fixating on certain aspects that I don't know are important or not.