I haven't read poetry in a very long time. I think it's probably because every time that I had to, it was for school and I had to analyze what the author was trying to tell me and I was like…. I don't know! Clearly. But I jumped at the opportunity to listen to this collection of poems because I wanted to get that experience out of my mind and get myself back into the beauty of listening to someone pour their heart out through the act of poems. Which I did.
Thank you so much to Audiobookworm Promotions for hosting this blog tour and for having me on it. The banner link has the rest of the schedule with all my fellow hosts. Be sure to check us all out.
The Colors of Me
Written & Narrated by: Maya and Jello
Length: 53 minutes
Publisher: M&J Literary Works, Inc
Release Date: January 28, 2020
Genre: Poetry
A collection of poems. The critics are raving four/four stars. The Colors of Me is a collection of beautiful poems. The author's creativity is amazing. It's bold, sexy, spiritual, yet intriguing.
Welcome to The Colors of Me. Each poem was written based on inspirations gained from my life experiences. Listen and enjoy. Then listen again. Listen and share the experience with your friends and loved ones. It is a journey you will not soon forget.
Maya and Jello was born and raised on the beautiful island of Trinidad, the sister island of Tobago in the West Indies. She migrated to the United States as a young teenager. Her main objective was to obtain a great education in the hopes of affording a better life for herself, her family, and to be a blessing to those around her. This quest led her to attain a Doctorate in medicine. But she never let go of her passion for writing poetry. Her works have been published in various school publications under various pen names. During medical school she wrote a segment in the College newspaper under the pen name Sparkie.
The poems in this collection were written over a span of 30 years.
She hopes that you enjoy reading them, as much as she enjoyed writing them for you.
Disclaimer: I received this audiobook as part of my participation in a blog tour with Audiobookworm Promotions. The tour is being sponsored by M&J Literary Works Inc. The gifting of this audiobook did not affect my opinion of it.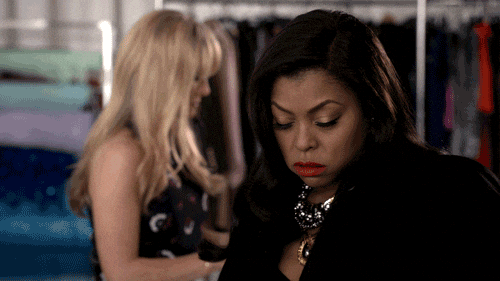 I feel like I'm not much of a religious person anymore, and that's my own issues that stemmed from something that happened years ago. I know if my grandma was reading this right now, she would be in tears and wish I could find God again or go to church with her even though I'm not on Guam anymore. I know it hurt her to see that I just would no to back into a church with her, unless it was for a funeral. I talk about this because one of the first things that I felt when I was listening to this novel was how strong in her faith Maya and Jello was.
Almost all of her poems, if not all of them, have some reference to God. Clearly there was a religious journey in her life that led to the inspiration of these poems, and I could feel that this really affected her in a positive way. Enough that these poems came to be, and when you listen to her read her poems, you can feel that emotion behind them and feel how much God made an impact in her life.
I'm one of those people also that doesn't judge or say anything about whether you're religious or not, whether you're strong in your faith or not. As long as you don't judge me for my lack of religion, or my waning faith, then we are cool. I'm working on having faith again, but it's a tough journey for me, and there's a lot that I need to heal from before I can just get back to that place in my life. So I feel like what really worked for this set of poems is that no matter how strongly she felt in her faith, there was never a point in time where I felt she was trying to preach to me, or I felt guilty for not having faith. And that to me is so important because if someone comes off too preachy or too strong, it may turn off a lot of the audience you're looking for. So that's a huge plus for this collection.
Other than that main point, I really enjoyed hearing the author read her poems. I wouldn't have had it any other way. I felt like they all flowed together, as if they were one cohesive story line, which I don't know if that was the goal when she put it into one collection or not. It really made me stop and reflect on my life, the kind of journeys that I have taken in my life, and what is to come.