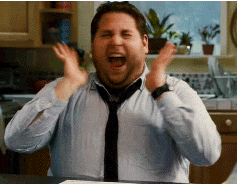 Oh my gosh, fam! You have no idea how excited I was to get this email! Thank you so so SO much to Shealea at Caffeine Book Tours for believing in me enough to have me participate in this blog tour. I was so excited for this book to come out and I absolutely love Rin Chupeco and her novels that I immediately couldn't wait to read this one. I'm so grateful and thankful that I get an opportunity to read an ARC!
Be sure to click on the banner above to see the full tour schedule and the launch post from Shealea!
Frozen meets Mad Max in this epic teen fantasy duology bursting with star-crossed romance, immortal heroines, and elemental magic, perfect for fans of Furyborn.
Generations of twin goddesses have long ruled Aeon. But seventeen years ago, one sister's betrayal defied an ancient prophecy and split their world in two. The planet ceased to spin, and a Great Abyss now divides two realms: one cloaked in perpetual night, the other scorched by an unrelenting sun.
While one sister rules Aranth—a frozen city surrounded by a storm-wracked sea —her twin inhabits the sand-locked Golden City. Each goddess has raised a daughter, and each keeps her own secrets about her sister's betrayal.
But when shadowy forces begin to call their daughters, Odessa and Haidee, back to the site of the Breaking, the two young goddesses —along with a powerful healer from Aranth, and a mouthy desert scavenger —set out on separate journeys across treacherous wastelands, desperate to heal their broken world. No matter the sacrifice it demands.
Website | Goodreads | Instagram | Pinterest | Twitter
Rin Chupeco has written obscure manuals for complicated computer programs, talked people out of their money at event shows, and done many other terrible things. She now writes about ghosts and fantastic worlds but is still sometimes mistaken for a revenant. She is the author of The Girl from the Well, its sequel, The Suffering, and the Bone Witch trilogy.
Despite an unsettling resemblance to Japanese revenants, Rin always maintains her sense of hummus. Born and raised in Manila, Philippines, she keeps four pets: a dog, two birds, and a husband. Dances like the neighbors are watching.
Disclaimer: I voluntarily read and reviewed an advanced copy of this book. All thoughts and opinions are my own. Thank you to Harper Collins, Edelweiss, and Caffeine Book Tours for this free copy. All quotes in this review are taken from the Advanced Reader Copy and may change in final publication.
Amputee, Bisexual, Sapphic, PTSD,
Asian Coded, Middle Eastern Coded
Oh my gosh.
So if you saw my Sunday Post, you would have seen that I'm two separate blog tours for this one, so I'm essentially splitting up different aspects of my review per blog tour, so you're not having to read the same review twice. Will it work? I hope so! Thanks so much to Nicole @ BookwyrmKnits for the idea, and I appreciate her so much for helping me come up with this solution.
This review is going to talk about the characters for the most part and why I feel like the characters that we got to meet in this book made me fall in love with this story. So here we go, and sorry for the long intro section of my review!
Okay first of all, I think Lan is one of my favorite characters by far? I don't know what it is – well yes I do. She's a bad ass bitch and I love how passionate and loyal and fierce she is. I mean, the first time we meet her, she was kicking some random dude's ass because he messed with her and tried to steal one of the books she just bought. Like… I would do the same if I was her? Like, if I was as strong as her, heck yeah I would have done that!
But that wasn't the only thing that I really liked about her when we first met her. Her position in this world – a Catseye – which seems like not only a healer type of person but also someone with formidable fighting skills – would seem like the type of person that would rather punish those that wrong her than help. But even though she totally kicked this dude's ass, she healed him after, and even told him how to self-heal himself while he was still in recovery from HIS alcoholism. She didn't have to do that, especially since HE was the one getting himself drunk and got into it with her. She could have left him for dead since nobody would have bat an eye, and that kind of punishment was even expected.
But no.
She healed him.
I don't know many people – real or fictitious – that would do something like that at first glance. It would have to be something that they grow into, with whatever their character development is that the author decides to have them go through. Never in the beginning like this. So major kudos to Chupeco for including that, and making Lan already feel more human in a world that seems completely terrible and stressful for any kind of human to live in.
Oh, Arjun. My sweet Arjun.
Such a sarcastic asshole and I love it so much.
He was tasked with assassinating the Sun Goddess, and all he can think of is how much of an idiot she is. Like, rude, Arjun. I know you're trying to kill her and all, but you don't have to call her names like that. So already, you know that he's going to be the sarcastic mouthpiece of the novel, but then he is so much more than that. He wasn't just reduced to the comedic relief that just so happens to be a desert scavenger, you know?
Sometimes I feel like authors will have a character as one dimensional – that dimension being solely funny so that there are some light aspects of the novel – but then fail to give them more depth to make them more believable. It sucks because you feel like that character could have so much more potential to be something more than just the haha of the group, but that's all you get. Not in this case.
I also love how passionate he is about the environment – I mean can you imagine having to live in eternal sunlight because twin goddesses literally broke the world? That sounds dangerous and hot. So while I get that maybe his solution of killing the Sun Goddess is pretty extreme, it shows that he will do pretty much anything to save his people and the world they live in to make things right. Not just a funny guy.
Okay, Odessa. Seriously, way to trick Lan into thinking you're just a regular girl that she could potentially fall in love with. Like I'm not going to be a little bit salty about that.
Yes, yes I will.
I think she may have just been afraid to tell Lan the truth after knowing that Lan knows her real identity and that her mother is like… Lan's employer now? But seeing how she wants to show Lan that she does want to spend the night and just be romantic with her was the cutest thing in the world. I don't know what it is about her that is making her sick – without spoiling it of course – but I understand her wanting to live a different life, even for a moment. Pretending that she isn't a Goddess, she isn't sick so much that other Catseye can't seem to heal her like she needs to be, and all the rest of the pressures of keeping her people safe… just being a regular girl in love with another girl and going on a date. I get it.
Despite her failing health though, I feel like Odessa possesses a kind of strength that is needed to bring the world back into harmony again, and with the companionship and help from Lan, they may just be able to do so.
Haidee. First of all, I love the spelling of this name though? I don't think I've ever seen this variation before, and I like this one the best so far.
Second of all, even though she is the target of Arjun in the beginning of the novel, we first meet her trying to resurrect this whale like creature and trying to find a way to save her world. Even if the task seems impossible to Arjun, and it possibly is since it didn't look like she had much success with it, she wasn't just the type of Goddess to sit down and let her world die in the sun. Even though that's what the people probably thought because there was really nothing else she could do at the time. She was thinking outside of the box in a way, trying to figure out if there was more of these whales out in the Salt Sea, especially since the one that she was trying to resurrect showed up during a time where they were supposed to be extinct from the extreme heat and poisons in the sea. Research, you know? Sometimes it's a hassle, but doing it will be better in the long run, and that seems to be her thought process.
Also, she knows that Arjun was sent to kill her, and she not only talks to him peacefully – well, she was peaceful, not him – but also saves his life. Who does that to their would-be assassin? I personally wouldn't, but then again I'm probably not the best person to put in this kind of situation.
I think because we first meet Haidee from Arjun's perspective, we only get to see her one way, but the more we go through this and the more we get to read from her own perspective, the more we understand that there is so much more to her than what was on the surface, which I love.
Long story short, I really loved all of these characters. I have to say my favorites are between Lan and Haidee, but I love them all. They are all crucial to this story, even if it doesn't seem like it at the beginning. I know I wouldn't have anticipated Arjun to play a crucial role besides being the would-be assassin of Haidee that ends up saving her life somehow. But it happens, and I'm so excited to see how this duology ends. Why can't the second book come out sooner?!
For my creative posts, I ended up making graphics of some of my favorite quotes throughout the novel.
There is one that is constantly being mentioned in all of the reviews that I've seen so far – maybe not all, but majority – and I can see why. That was the first quote that I read that I had to stop and basically go YAAAAAS. So I get it. I want it hanging up on my wall somewhere.
You notice that men like to patronize and belittle women when they can't control them? Calling them names like demoness or bitch or slut or whatever. Let's own that shit, ladies. Because we can't be controlled by these men that don't know how to handle our strength and passion. Nothing is wrong with us. It's everything wrong with them.
I won't lie. When I read that line, I had to laugh out loud. That little review in the very beginning of the novel and Lan's whole thought process on that was freaking priceless. I loved it so much because I feel like if I was in her position, I would be feeling the exact same way?! I don't even know how she was able to compose herself during that conversation, seriously. That's another reason why she's a bad ass bitch, am I right?
Sacrifice.
This seems to be a common theme in a lot of the fantasy novels that I've been reading, and it's also something that not everyone is able to give. People think sacrifices are simple sometimes, or that whatever you need to sacrifice will be easy to lose. It never is, when you really think about it. Whether you are sacrificing your life, your health, your freedom, your sacrifice will always mean something more than you really think. Even if you think you're sacrificing something small like a trinket or a day, a few years, they all add up to something greater. So what kind of sacrifice will be needed to heal the Breaking, and who will need to do the sacrificing? WHAT needs to be sacrificed in order to save the world?
This was just so romantic, and something that I'd probably say to my husband. So to hear Lan say that to Odessa during a moment between the two of them – despite being surrounded by a bunch of people making sure that the powerful ocean surrounding their city doesn't drown their people and destroy the wall keeping them safe – was just so cute. I hear the love in that sentence, and I could just imagine the look and the tone that Lan had.
Stay tuned for the second part of my review coming up later this week, where I talk mostly about the plot and the story-building aspects of the novel, and why that helped me fall in love with this novel as well! Thanks so much for visiting, fam!