Thank you so much to Shadow Mountain Publishing for reaching out to me and including me in this blog tour! I had such a great time reading it, and I can't wait for it to come out so I can get a copy for my nieces. I think they would adore this so much.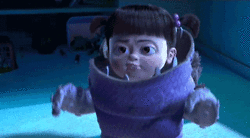 Smarter Than A Monster: A Survival Guide by Brandon Mull Illustrated by Mike Walton
Genre: Juvenile Fiction
Publication Date: October 1, 2019
Page Count: 32
IndieBound | Amazon | B&N | BAM | Walmart | Deseret Book
No monster wants you to read this book. The more you know about monsters, the more you will know how to defeat them.
Little kids have big fears, which they often imagine to be scary creatures, like monsters. But this book helps explain how knowing "Monster Facts" can help kids outwit them.
Want to avoid monsters?
Fact: Monsters love dirt and grime, so when faced with two kids, the monster will choose the dirty one every time.
And if toys and clothes are all over the floor, you may get ambushed by a mess-loving monster.
Survival Tip: Take baths and keep your room clean. Smarter Than a Monster will arm young readers with practical advice in this innovative and imaginative parenting tool that teaches common sense and positive and healthy habits.
Brandon Mull is the #1 New York Times best-selling author of the Fablehaven, Beyonders, and Five Kingdoms series. A kinetic thinker, Brandon enjoys bouncy balls, squeezable stress toys, and popping bubble wrap. He lives in Utah in a happy little valley near the mouth of a canyon with his four children and a dog named Buffy the Vampire Slayer. Brandon loves meeting his readers and hearing about their experiences with his books.
http://www.brandonmull.com Follow the author on Instagram @writerbrandon and Facebook @authorbrandonmull
About the Illustrator: Mike Walton has been a professional illustrator for more than twenty years. He earned his B.A. in Illustration from art Center College of Design in Pasadena, CA. He's worked in animation, comic books, web comics, trading cards, and all manner of media throughout his career. Smarter Than a Monster is his debut children's book. He currently resides in Southern California and considers himself a nerd who loves visiting Disneyland attending the San Diego Comic Con.
Disclaimer: I voluntarily read and reviewed an advanced copy of this book. All thoughts and opinions are my own. Thank you to Shadow Mountain Publishing for this free copy.
This was seriously the cutest picture book that I've read in a long time! The main gist of this is that if kids live a healthy lifestyle, then they can keep the teams of monsters away! I mean, it looks like it makes completely sense, and I think that a lot of kids will start to see a fun way to get kids to develop some good habits.
There isn't really much more I can say about this since it's super short, but the illustrations were adorable, and I loved the message behind this book. I think this would be a perfect short read for children's groups, or even just a present for the youngest kid in your life.