So on Twitter last Sunday, I made a post saying that I was going to do away with the Weekly Wrap Up and do Sunday Post instead. Why? Because I wrap up the week on WWW Wednesday already, and I like showing that I have a life outside of reading. Do I really though? We'll see.
The Sunday Post is a weekly meme hosted by Caffeinated Book Reviewer. It's a chance to share news about the past week, reading recaps, new hauls, and more.
I know I already have an excel sheet that lists all of my ARCs to read, but I feel like if I post it on my blog every single week, it (and you) will keep me accountable on actually getting to them. Let's hope this works!
So I won't list ALL my ARCs because if I did, you guys would be super disappointed in me. But I'll post 10: Five that are my next blog tour posts, and Five that are came out a long time ago but only got recently, that I need to get to. Does that work? I hope so.
Ingrid, The Viking Maiden by Kelly N. Jane
Wages of Death: Shadow for Hire by Peter Last
The Pachinko Girl by Vann Chow
Feminism: From A to Z by Gayle Pittman
Book of Souls by Nadine Nightingale
Only Ashes Remain by Rebecca Shaeffer (9/3)
More Than a Game by Ralph Robb (9/4)
She's the Worst by Lauren Spieller (9/8)
Starchild Book One by Vacen Taylor (9/9)
Children of Sinai by Shelley Clarke (9/11)
You would think that all of my posts are my favorites, but alas that is not true at all. So here, I figured that I would share with you my favorite post that I wrote and shared with you all during the past week, so you can check it out and let me know if it was good or not. This week, my favorite post was:
I finally got through that book, and I'm so glad I did!
I'll combine my library and purchased book hauls here, because we all know that I have an addiction to books and that's never going to change.
You guys do realize that whenever you recommend me something on Twitter or on my blog, I end up trying to find it and read it right? So keep them coming! I love to hear your thoughts on what I should read, what I shouldn't read, all that jazz.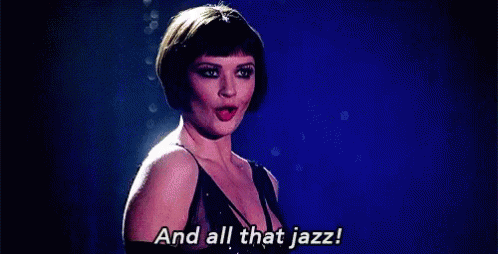 This also isn't including the books that I already have sitting on my kitchen table waiting for me to read. I feel like I need to do a Labor Day weekend Readathon so I can catch up. No eating, no sleeping, just reading. Who's down?
I may do a massive unhauling of certain books. I'm not sure yet. But I am in love with book mail, so whenever I see packages waiting for me at home, I get so happy!
Also, if you're wondering why all my hauls aren't pictured together, it's because I hate to wait until the end of the week to take pictures of all of them. Maybe I'll try it next week and see how it looks! Less pictures and all that.
Do you know how excited I was to find out I was accepted for both of these blog tours?? Like, I was jumping up and down excited.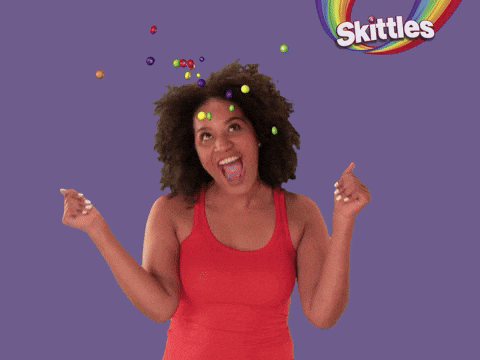 Hopefully more good things than bad happen in my personal life, but I'll choose to share them all with you. Because I love you guys. And you are my fam.
Well I had some weird ass nightmares honestly. They weren't fun, clearly. I think they were mixtures of Avatar the Last Airbender, Nevernight, and I don't know what else. It was very strange. It bothered me. Hopefully I can start to sleep better. The ambien certainly knocks me out nicely, but as far as actually keeping me asleep for my full 8 hours, it hasn't been working. I'll have to let my doctor know about that the next time I see her, or if it doesn't get any better, I'll have to call her about it.
We got to leave early from work on Friday, but then again I had my follow up appointment from my sleep study so I was already leaving early. But I'm glad that the rest of the office got to leave as well. I know we were all excited to have a half day, but that didn't necessarily work out. Still, this was a nice surprise.
Also this isn't about me personally, but my best friend in the entire world gave birth to her daughter this week! I was so worried about her because she was having major complications throughout the entire pregnancy, and honestly I was worried that either her or the baby weren't going to make it safely, but they both are okay! She named her Madilyn Lee (and I totally spy my name in there but that's beside the point lol). I'm just so happy for her and her new addition to the family and I can't wait to meet little Madilyn!
Sometimes I actually like to watch some shows. I mean, I'll never finish any of them because I have a problem with that, but at least I can share them with you.
I love Phoebe Tonkin and Claire Holt and I'm so glad that they got to be mermaids growing up. It's my absolute favorite show in the world and I'm rewatching it from the beginning! I think the only thing I'm sad about is that in the third season, Claire's character "moved" so she wasn't even in it anymore. It wasn't the same.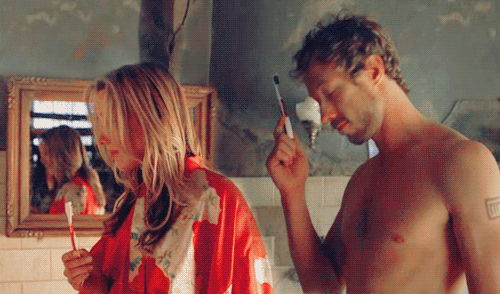 My WIP is based off this show and I'm so bummed that it ended after Season 5! And I refuse to watch the last season because that means its OVER!
I love this anime so much. It's one of those that I just like to go and visit every once in a while because it makes my heart happy.
I'll get into my moods where I have a favorite Spotify playlist that I can't get enough of. Usually it's the same playlist, but I'll be sure to share a playlist that's different as much as possible. Or at least a song that I have on repeat. Who knows?
You always gotta wrap up a post with a ribbon on top, right?
Well, I hope you enjoyed going through my week with me. See, sometimes I have a life outside of books? Although I definitely love to read as much as possible because I don't get to do it as much as I want. I say that, and yet I seem to get through books pretty quickly.
Thanks, fam!