Title: Give the Dark My Love
(Give the Dark My Love #1)
Author: Beth Revis
Genre: YA Fantasy
Format: Audiobook/Hardbook
Narrated By: Mhairi Morrison, Bruce Mann
Length: 12 hours, 19 minutes/368 pages
Publisher: Razorbill
Publish Date: September 25, 2018
Plague, Elitism, Death, Amputation, Murder,
Violence, Child Deaths, Necromancy, Torture
Bisexual Characters, Homosexual Characters
I've been putting this one off for too long, and I know this has really been something that I wanted to read, so I just had to get over whatever issue I have about not reading books when I want to read it and then just read the damn thing. So that's what I did.
But it seems like me reading the physical copy helped me get through it better than the audiobook. Sometimes it happens that way. Doesn't mean the narrators are crappy or anything. I just needed a change.
Nedra Brysstain is one of the main characters in the novel. She is extremely intelligent, and seems to be naturally gifted in medical alchemy. She was able to suck the soul out of a rat on her first attempt, something that is not usual. I have a feeling – besides the synopsis lol – that she is going to be a force to be reckoned with.
Greggori "Grey" Astor is one of the top students at Yugen Academy. I'm pretty sure he is the top student, but is pretty humble about it compared to some of the other students *ahem* TOMUS. He is actually a good guy once you get to know him, and he finds a real friend in Nedra.
Alchemy. Necromancy. Girl meets boy but she's more focused on taking care of the plague that's ravaging the Empire that she is a part of. She gets a scholarship to go to Yugen Academy to study medicinal alchemy. She makes friends with Grey, and she becomes the protege of Master Ostrum, the best medicinal alchemist in the school. Together they work to find a cure for this mysterious plague that has been hitting the poor citizens of the Empire, spreading its black poison through their bodies. There's no clear way on how it's spreading, and despite their efforts, there doesn't seem to be a cure.
Also, Ned and Grey may end up liking each other, but that doesn't really take over the story, which I absolutely love.
How many of us book lovers can relate to that line though? I know I can.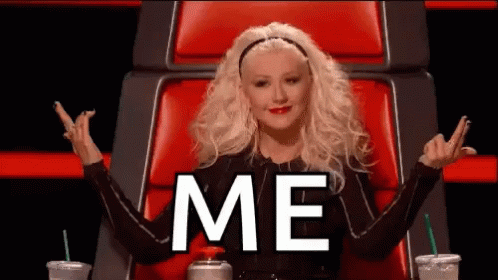 I really fell in love with Nedra. She is so focused on helping others, trying to find a cure for this plague that she ends up putting herself and others last. I don't like that she doesn't take care of herself, but I love how dedicated and motivated she is. I would definitely say that she's one of my new favorite characters to date.
It's honestly hard to say because I'm still really heartbroken by what happened in this novel, but after getting past the audiobook and reading it physically, I have to say that I really enjoyed the story.
Oh, I also liked that Nessie – Nedra's twin – was bisexual and there were other same sex couples mentioned throughout the novels (briefly, but there) and nobody questioned or fought against it. It was just normal. And that's how it should be. Because it's a normal thing to love who you love.
Tomus – Grey's friend and second highest student in Yugen Academy – is a complete jerk-face to Nedra for no damn reason. Like, okay? She accidentally sat in your spot because it didn't have your damn name on it. How was she supposed to know that when it's literally her first day at the academy? He was just a rude ass hoe, and I don't appreciate it.
Also I feel like Grey was trying to get Nedra to love him too much, and he wasn't really paying attention to her nonverbal communication in that she really, really needed to focus on finding a cure. Her whole scholarship depended on what Master Ostrum thought of her work. She wasn't trying to get distracted and lose this opportunity. I get that Grey didn't have to worry about that, but he should have been more understanding to her.
So this is a duology, and while I feel like I would have been fine with it ending the way it did – being open ended and all that – I am curious to see how Nedra is going to progress and what exactly Grey plans on doing now that…. everything has happened.
I mean… look at my boss ass bitch right here.