Thank you so much to Fantastic Flying Book Club, Sonia Hartl and Page Street Kids for allowing me to be a part of this blog tour for Have a Little Faith in Me! Click on the banner to see the full schedule. In this tour, I'll be writing a review, and sharing with you my playlist and dreamcast of the characters in the novel. I love dreamcasts, and I'm so excited for this one!
Have a Little Faith in Me
by Sonia Hartl
Publisher: Page Street Kids
Release Date: September 3rd 2019
Genre: Young Adult, Contemporary, Fiction, Romance, Religion, Realistic Fiction
"Saved!" meets To All the Boys I've Loved Before in this laugh-out-loud romantic comedy that takes a meaningful look at consent and what it means to give it.
When CeCe's born-again ex-boyfriend dumps her after they have sex, she follows him to Jesus camp in order to win him back. Problem: She knows nothing about Jesus. But her best friend Paul does. He accompanies CeCe to camp, and the plan—God's or CeCe's—goes immediately awry when her ex shows up with a new girlfriend, a True Believer at that.
Scrambling to save face, CeCe ropes Paul into faking a relationship. But as deceptions stack up, she questions whether her ex is really the nice guy he seemed. And what about her strange new feelings for Paul—is this love, lust, or an illusion born of heartbreak? To figure it out, she'll have to confront the reasons she chased her ex to camp in the first place, including the truth about the night she lost her virginity.
Website / Goodreads / Twitter / Facebook / Pinterest / Instagram
Sonia Hartl is a YA author who calls Michigan home, even though she's lived in several different states. Her debut novel, HAVE A LITTLE FAITH IN ME is forthcoming from Page Street Publishing.
When she's not writing or reading, she's enjoying pub trivia, marathoning Disney movies, or taking a walk outside in the fall. She's a member of SCBWI and the communications director for Pitch Wars. She has been published in The Writers Post Journal and Boston Literary Magazine. She lives in Grand Rapids with her husband and two daughters.
Disclaimer: I voluntarily read and reviewed an advanced copy of this book. All thoughts and opinions are my own. Thank you to Netgalley, Fantastic Flying Book Club, and Page Street Kids for this free copy.All quotes in this review are taken from the Advanced Reader Copy and may change in final publication.
Underage Sex (discussed, not graphic), Religion,
Sexual Activities, Non-Consenting Sex
None that I can see.
I personally am not one to pick up a book that directly deals with religion – I mean that's almost why I didn't read Autoboyography – but when I was picked for this blog tour, I knew I had to give it a chance. It was also a religion that I believe in, so I was curious to see the depiction of Christianity and Catholicism from a character that doesn't practice it.
I will say that I think the further I got along in this book, the more angry I got at how some religious messages could be twisted to benefit others, and how it seems like girls will always be responsible for the actions of boys. It's not fair of course, and I think Hartl did a great job at getting me angry for these girls.
CeCe (full name: Francine) is our main character. I would say she's a typical teenager and nothing really jaw-dropping about her. She does end up stalking her ex-boyfriend by signing up to join a leadership conference for a religious camp though, so that may be something. I don't know how I feel about her as an MC but she's not completely terrible, so that works.
Paul is CeCe's neighbor and best friend. His father – who not surprisingly left his mom for his church secretary *insert eye roll here* – does not practice his religion anymore thanks to that incident. However, he ends up spending his summer with CeCe at Camp Three SixTeen so that she's not alone and can help her get through all of the religious aspects of the camp. I mean, someone's going to have to help her get through this, right?
Ethan is the ex-boyfriend. I don't like him. He reminds me of one of my exes who broke up with me the same damn way. And then of course someone told me that he had a girlfriend through his church, JUST LIKE ETHAN DOES. I don't like boys like this.
Mandy is one of CeCe's roommate and a truly nice Christian girl. Oh, and she's the girl that Ethan has been dating. But, CeCe shouldn't hold that against her, which she really shouldn't because it's not Mandy's fault, but I guess a girl needs to figure it out for herself. A shame though, since Mandy is a great girl from the get go. She is immediately kind to CeCe and helps her get through camp. I love girls like Mandy.
Sarina and Astrid are the other roommates, and have known Mandy for years. They are all super nice to CeCe too, although I know that they are still trying to feel her out. Sarina is super humble about her accomplishments in the makeup YouTube industry, so what does that tell you about her? I like them. Astrid is a smart cookie, knows her Scriptures better than anyone, and has a good head on her shoulders.
CeCe is convinced that if she "finds God" by going to the same religious camp as ex-boyfriend Ethan, then maybe she can win him back. Thank goodness her best friend Paul ends up going with her because (1) he grew up in the faith and his father is a priest so he can help her lie her way through Christian Camp, and (2) because he can keep her grounded from doing something she's going to regret. Although, not sure if that will work since they end up going there anyway despite his advice. CeCe and Paul arrive at camp to find out that Ethan actually has another girlfriend – that happens to be one of CeCe's cabin mates and is such a sweetheart honestly – and CeCe ends up lying by saying that her and Paul are actually together.
The first line irritated me because it's like people making assumptions about religions – kind of like what happened in Autoboyography but not done the same. Then the snark after it because Ethan totally had sex with CeCe and then claims "I need to find God again and be born-again" to break up with her was complete trash and gives Christianity a bad name.
Just saying.
Drama ensues. But just enough that it's not annoying and one that you can actually follow along. It was good.
Also, CeCe ends up learning from Paul what consent really means, since Paul is super pissed at Ethan for what happened when she lost her virginity. And I'm proud of Paul for understanding the concept of consent because not everyone does.
My man Paul freaking gets it, ladies and gentlemen! This is what I'm talking about right here.
I think this was the first of CeCe's redeeming lines in my eyes:
Basically this was where CeCe finds out that Sarina is a freaking Makeup YouTube superstar (fifty thousand followers in six months. That's amazing), but when she told Sarina that she should be proud of that, Sarina was like "Pride is a sin." Which it is, don't get me wrong. I remember the seven sins. But, CeCe has a point. It's not being boastful or anything.
And there are more cases where CeCe does not agree with what the camp counselors are teaching the girls, because let's face it, it's antiquated and not fair towards women at all. Astrid does as well, and I was honestly so proud to see the girls of Cabin 8 stand up for what they knew was right and have a united front on this.
CeCe is too obsessed with Ethan and he didn't even treat her right. And the way that she describes herself without him is just sad.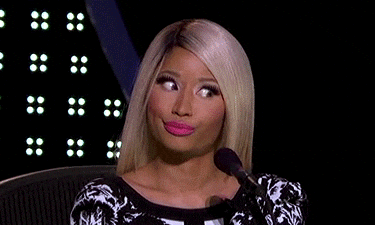 Chica. Never define yourself by who you're dating. It's not worth it.
Messages like this seriously piss me off. I get this was maybe the point of the novel, but having to read stuff like this over and over again in a short amount of time really irked me.
Like really irked me.
And this is coming from Patricia, one of the FEMALE counselors. How demeaning do women have to be to high school girls and younger to guilt trip them into thinking that it's their fault when guys have hormonal reactions? The hell is this?
It took me a while to get into this because I was already turned off by CeCe's behavior in the beginning. I think she did end up growing a little bit as the book went on. I appreciated that she changed her mind on Mandy because in all honesty, girls should not be enemies over a piece of crap guy.
I had a lot of fun coming up with songs for this one! I hope you get to listen to this playlist and enjoy it as much as I did.
This is my second dream cast for FFBC, and I definitely hope that you guys enjoy my choices for this. This one I feel was a little bit easier than All the Bad Apples, but I still had a hard time with it! Let me know what you guys think, or who you would pick in these roles!
"I go by CeCe."
"Paul is a king among men, desired and envied, and known the world wide for his great taste in music."
Her blond hair shimmered in the sunlight and she had enormous blue eyes that reminded me of tropical beaches. Her nose turned upward, but it didn't make her look snotty. Probably because she had such an earnest expression.
"My parents didn't let me wear makeup until I turned sixteen. Once they let me, I went a little overboard."
I thought she'd been using a filter, but with her rosebud lips, thick lashes, and a mass of curls framing her face, she actually looked like a living doll.
His parents let him go to public high school after years of homeschooling, and he didn't quite fit in. He wore an ugly tan shirt with ferns or something on it.
US Fam! This one is for you. Enter for a chance to win a finished copy of HAVE A LITTLE FAITH IN ME by Sonia Hartl! Contest begins on August 28th and ends on September 11th. Good luck to all of you who enter!
a Rafflecopter giveaway
https://widget-prime.rafflecopter.com/launch.js
Oh, wow.
Could you tell that I had a lot of feelings about this book? I think this is one of the books that I put the most thought and time putting into words because I had a lot to say and I had a lot to think about with this one. I appreciate the opportunity to be a part of this blog tour. The ladies at Fantastic Flying Book Club always do an amazing job, and I'm so thankful for all of the opportunities they have given me to be a part of their host list. Thanks for visiting my spot on the tour, and don't forget to check the rest of the stops out!