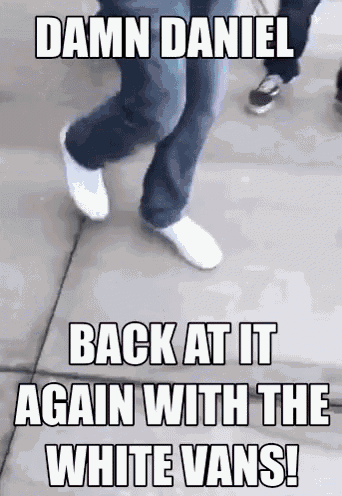 Haha I never actually watched that video honestly, but I had to use it since I'm back at it again with TBR & Beyond Tours! Haha got it? Yeah…. sorry that may have been slightly lame.
Thank you again so much to TBR & Beyond Tours for hosting this tour! Thanks so much for having me be a part of this tour also! Be sure to click on the banner above to see the full tour schedule and to check out all the other tours happening and get more information on the giveaway!
Disclaimer: I voluntarily read and reviewed an advanced copy of this book. All thoughts and opinions are my own. Thank you to TBR & Beyond Tours, Farah Naz Rishi, Netgalley, and Quill Tree Books for this free copy. All quotes in this review are taken from the Advanced Reader Copy and may change in final publication.
Oh man, there was a time where I was in Kiran's situation. Even though my dad didn't pass away, I didn't really want her to date anyone because I didn't want her to be unhappy again, or hurt again, but alas life happened. While in this situation, it wasn't Kiran's dad that she had to worry about, it was her sister, I could still understand that feeling of being put off guard about the plan that she had in her mind being derailed.
I thought it was pretty interesting that both sets of siblings end up dating one another at one point, and thought it was kind of funny that Deen and Kiran were the ones that dated first. I don't know if Amira and Faisal knew about their siblings dating, but I don't know how I would feel about that. Luckily I wouldn't be in that situation, but I could just imagine dealing with that, especially since the whole reason for the ghosting hasn't been revealed to Kiran. I totally understand wanting to find out what the reason was, especially if it will bring some sort of closure.
I appreciated that both Deen and Kiran have such strong feelings of protectiveness for their siblings, and I think that is one of the better aspects of this novel. I think the character development that they had to go through in this book, learning more about themselves and how they should strengthen their relationships with their family. I would recommend this novel for sure, but just don't go into the novel thinking that it's a rom-com. That may be a miscommunication with how it was marketed, so if you don't expect that, then you'll enjoy it!
THE RULES
Thank the person that tagged you and link to their post.
Link to the original creator: Leelynn @ Sometimes Leelynn Reads! Please note that she used the artwork/graphics if you end up using them.
Answer the questions to the best of your ability. No wrong answers here!
Tag some people you think would would have fun doing this tag.
Copy-paste the rules and prompts.
I feel like Ever and Sophie had that kind of found family that I loved. Even if it was just the two of them in this found family, I felt like their relationship was so important and much needed during Ever's time. I truly hope that their friendship will last a lifetime.
Polly Guo – Deming's mother – definitely held on to a secret that she needed to keep. It just sucked that it would end up getting in the way of her relationship with Deming for many years.
I absolutely ADORE books that take place in Japan! I have a soft spot for my favorite country in the world, the country where my family comes from and where I totally want to live for the rest of my life. I especially love when we explore more than just the "tourist" parts of Japan, but even seeing places like Tokyo and Kyoto in a book, it brings me back to some of my best times in the world.
Now, keep in mind that I haven't finished the series yet – yes, typical, you don't need to remind me lol – but after this book ended… I just felt like Cassie may need to have some sort of redemption arc. It's been a while since this book came out, but I don't want to spoil it anymore than I probably just did. If you read it, maybe you'll know what I mean.
It All Comes Back to You
by Farah Naz Rishi
Publisher: Quill Tree Books
Release Date: September 14, 2021
Genre: YA Contemporary
Length: 432 pages
Content Warnings: References to death of a parent, references to drug use, emotional abuse, anxiety, guilt
After Kiran Noorani's mom died, Kiran vowed to keep her dad and sister, Amira, close. Then out of the blue, Amira announces that she's dating someone and might move cross-country with him. Kiran is thrown.

Deen Malik is thrilled that his older brother, Faisal, has found a great girlfriend, even if it's getting serious quickly. Maybe now their parents' focus will shift off Deen, who feels intense pressure to be the perfect son.

When Deen and Kiran come fact to face, they silently agree to keep their past a secret. Four years ago–before Amira and Faisal met–Kiran and Deen dated. But Deen ghosted Kiran with no explanation. Kiran will stop at nothing to find out what happened, and Deen will do anything, even if it means sabotaging his brother's relationship, to keep her from reaching the truth. Though the chemistry between Kiran and Deen is undeniable, can either of them take down their walls?
Farah Naz Rishi is a Pakistani-American Muslim writer and voice actor, but in another life, she's worked stints as a lawyer, a video game journalist, and an editorial assistant. She received her B.A. in English from Bryn Mawr College, her J.D. from Lewis & Clark Law School, and her love of weaving stories from the Odyssey Writing Workshop. When she's not writing, she's probably hanging out with video game characters. You can find her at home in Philadelphia, or on Twitter at @farahnazrishi.