It's Wednesday, y'all. Finally it's the middle of the week and hopefully I can get some sleep in. Well, no wait. That's still going to have to wait until the weekend.
Either way, I need to catch up on some Zzzzzz.
Disclaimer: I voluntarily read and reviewed an advanced copy of this book. All thoughts and opinions are my own. Thank you to TBR & Beyond Tours, Tif Marcelo, Netgalley, and Underlined for this free copy. All quotes in this review are taken from the Advanced Reader Copy and may change in final publication.
Shout out to having Filipino-American main characters. It was great to see this, especially in a lighthearted type of contemporary YA novel, something that I really needed to read lately. It also makes me think about what would happen if I were to accidentally switch phones with someone. But would I even be able to get into their phone? Would I know their password or code, or would it be based on their fingerprint like mine is?
Interesting, interesting.
I thought it was a cute story. It was nice to see how it ended, and to see how Lila and Teddy end up learning more about one another and figure out that maybe they don't need to be enemies like they believed. I also liked that it took place in a "Christmas" town, especially coming from someone who has never been surrounded by Christmas before. It sounded like a dream!
THE RULES
Thank the person that tagged you and link to their post.
Link to the original creator: Leelynn @ Sometimes Leelynn Reads! Please note that she used the artwork/graphics if you end up using them.
Answer the questions to the best of your ability. No wrong answers here!
Tag some people you think would would have fun doing this tag.
Copy-paste the rules and prompts.
I don't usually decorate anything for the holidays because I'm a lazy bum and my dogs would love to destroy anything I put up, but I like seeing Christmas lights. It makes me feel like I'm in a magical world. Weird, huh?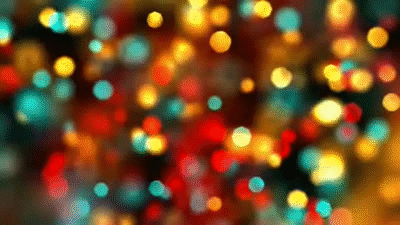 Yes, yes, The Chosen One trope is soooooooo popular but it's widely used for a reason, right? And I guess I'm choosing a safe answer because I haven't really thought about some other tropes that I really like.
So I was going to ask for your favorite book setting, but then I checked and saw that I literally asked that question in the last book tag I created – oops – so I went with just favorite city in general.
So today I'm picking Tumon, GU because I miss my island so much and I have always loved driving down the trip in Tumon at night. That's a little sneak peek of what you can see, and I just miss it.
The Holiday Switch
by Tif Marcelo
Publisher: Underlined
Release Date: October 5, 2021
Genre: YA Holiday Romance
Length: 272 pages
A paperback original romance about a bookish Filipino-American girl who crosses paths with the innkeeper's aggravating nephew–but when they accidentally switch phones, their newly discovered secrets draw them together.
Lila Castro is ready to take on her last winter break of high school. The snow is plentiful, the mood is full of holiday cheer, and she's earning extra cash working at the cozy local inn. But her perfect holiday plans crash to a halt when her boss's frustratingly cute nephew, Teddy Veracruz, becomes her coworker. When they accidentally switch phones one afternoon, they both realize they've been hiding things from each other. Will their secrets–and a dash of holiday spirit–bring them closer to love?
Underlined is a line of totally addictive romance, thriller, and horror paperback original titles coming to you fast and furious each month. Enjoy everything you want to read the way you want to read it.
Tif Marcelo is a veteran US Army nurse and holds a BS in Nursing and a Master's in public administration. She believes and writes about the strength of families, the endurance of friendship, heartfelt romances, and is inspired daily by her own military hero husband and four children. She hosts The Stories to Love Podcast, and is the USA Today bestselling author of In a Book Club Far Away, Once Upon a Sunset, The Key to Happily Ever After, and the Journey to the Heart series.