Okay I forgot to set this up early and hello! I keep forgetting to do more blog hopping more often. It's like I need to set aside time every day to do some blog hopping to make sure that I keep up with it. Hmm, maybe I should actually do that? That sounds like pretty good advice. Make it an appointment just like everything else. Hmmmmmm.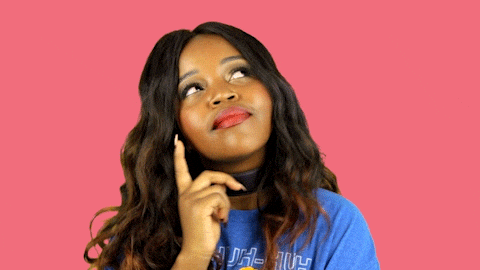 EDIT: I had this on my drafts from freaking APRIL of this year, so some of the posts you'll see may be outdated, but I'll still share them because they did catch my eye way back then. But I miss doing this so I'm gonna get back into doing this again. Mwahahah.
Oh gosh, I remember seeing this post months ago and I still have yet to read this novel! I was pulled into it because of the dragon on the cover – obviously! – and Shealea has really good recommendations that she pulls together. I'll have to take a look at this, or at least see if I can find this one.
Monica is literally the cutest person ever! I love her videos and aesthetics all the time, and she's just a joy to support! Here's a video that I found back in April with her answering Instagram questions for us mere mortals.
I saw recently on someone's post – which I think may actually be deleted now? I don't know – that they feel like book bloggers aren't appreciated in the community. That is something that I agree with wholeheartedly and it's sometimes super difficult to deal with as a blogger as well. There are also times where it just feels like people aren't happy in general, so things seem to just feel tense all around for some reason and it makes the environment not as conducive to having fun as it used to be. I know that there are things that need to be discussed, and there are ways to have genuine important discussions without straight attacks on people, but sometimes it can just seem like the positives are not as much as the negatives.
I hope that being able to take a look at some of the posts that I've found in the blogsphere, as well as some of the bookstagram and booktube posts that I'll share every once in a while. Or at least one for each of these posts that I'll do because I do appreciate seeing book posts all over the place! Maybe you haven't seen these posts yet, and I hope that you are able to take a look and do some mini blog hopping! I know I still have to do better at that, and go back to commenting again – which I do miss – so I'll be working on that as well.
Stay thirsty, friends.