First Lines Fridays is a weekly feature for book lovers hosted by Wandering Words. What if instead of judging a book by its cover, its author or its prestige, we judged it by its opening lines?
Pick a book off your shelf (it could be your current read or on your TBR) and open to the first page
Copy the first few lines, but don't give anything else about the book away just yet – you need to hook the reader first
Finally… reveal the book!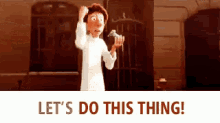 I decided to come out to my parents at Sunny Apu's engagement party.
…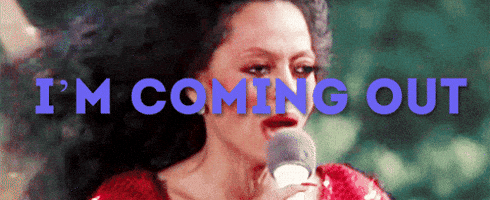 …
…
…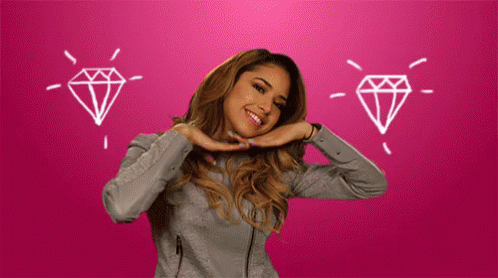 …
…
Aaaaaaand I officially don't like the graphic that I made with the book so I'm just gonna use the title like I normally do. Sorry! I also hope that this gif doesn't hurt anyone's eyes. If it does, please let me know immediately and I will take it down.
When Dimple Met Rishi meets Simon vs. the Homo Sapiens Agenda in this rom com about two teen girls with rival henna businesses.
When Nishat comes out to her parents, they say she can be anyone she wants—as long as she isn't herself. Because Muslim girls aren't lesbians. Nishat doesn't want to hide who she is, but she also doesn't want to lose her relationship with her family. And her life only gets harder once a childhood friend walks back into her life.
Flávia is beautiful and charismatic and Nishat falls for her instantly. But when a school competition invites students to create their own businesses, both Flávia and Nishat choose to do henna, even though Flávia is appropriating Nishat's culture. Amidst sabotage and school stress, their lives get more tangled—but Nishat can't quite get rid of her crush on Flávia, and realizes there might be more to her than she realized.
And there you have it, friends! This one came out fairly recently, and that first line is pretty specific if one is paying attention. I'm curious if anyone guessed it before I revealed the book? Sometimes people guess it correctly and that's always so fun! I also usually NEVER guess correctly because I'm the worst at remembering quotes from books unless I write it down. Sometimes I'll write down quotes when I have time to write it in my reading journal, but that doesn't always happen. What about you? Do you usually remember the quotes that make an impression on you? Do you write them down somewhere?
Stay thirsty, friends!