I was watching The Lion King II: Simba's Pride last night – or super early this morning because yay weird sleep schedule – and ugh I'm so glad that Disney+ has that on their platform. I miss that movie so freaking much, and now I can watch it OVER. and OVER. and OVER. and OVER again and never get tired of it because it was such an amazing movie! Disney has a track record for having some questionable sequels, but this one was god tier.
Also, Happy Easter to everyone celebrating today! I called my grandma with my mom and brother yesterday since it was Easter on Guam yesterday – they are a day ahead, four hours behind (that's how I remember) – and I felt like I heard her crying a bit because we weren't there and she wasn't with any family this year. I can't imagine how lonely she is right now, and when we asked her if she was doing anything, she said that she didn't want to be around the kids because they could get sick. Just like a grandma is, caring more about her family than herself, even if it means she's alone. I'm so upset right now thinking about it and I wish I was on Guam right now. I would have self-quarantined with her or at least seen her every day but make sure she didn't get sick. I don't know. I just wish I was there to be there with her. I miss her so much.
Ahh I'm so sad that today is Kate @ Cover to Cover 's last day hosting for Bookending Spring, but she did such an amazing job with her prompts! I had to think a lot to make sure I made my posts even worth looking at, something I can be proud of looking at in the near future.
Prompts will be based on spring essentials: rainy days, cozy blankets and your spring TBR! Amongst other fun questions, of course 🙂
I get to do another tag! I get to do another original tag!! Yay! Yay! Yay!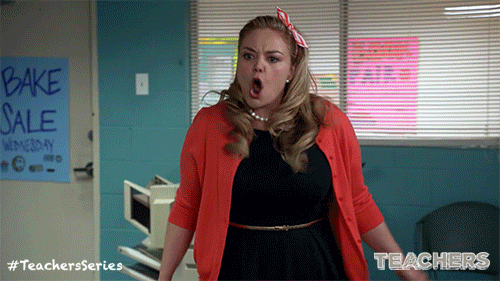 The Rules …
Thank the person who nominated you
Give credit to the original creator of the tag (Kate @ Cover to Cover Book Blog)
Link back to the original post (this one!)
Nominate other bloggers who needs some cozy in their life!
You DO NOT have to wait for a nomination to do this tag! Nominations are optional
Link your post in the Master Linkey so other BookEnders can see it!
Finally… link your posts in the comments! It's not a rule, but I want to see them! 😊
Ahhh Kate ended up reminding me that I did write about books that make me feel cozy back during Bookending Autumn! But even though I'm going to add that post here, I'm going to pick a book that I hopefully didn't pick in my old post. We'll see.
I'm so bummed because I never ended up writing my review for this book, but hey, it may just give me that excuse to reread this book so I can refresh my memory on how much MARISOL IS THE BEST. Oh wait, I already knew that.
I'm gonna choose a book that surprised me in a good way.
I wasn't expecting to really enjoy this one as much as I did because I'm not very educated in the Gay Rights movement and Harvey Milk, but I like that I was able to see the friendship between Sharon and Tammy grow with their letters, and how Sharon was able to learn about being an ally and understand that there is NOTHING wrong with being gay.
So while this book doesn't revolve around music completely, our main character Ever is a dancer. Clearly, music is a key component to being a dancer, and that is really the time where she feels like a true goddess and feels like herself. So I'm including this one for this prompt because Ever lives in music and it's so beautiful seeing her in her element.
I'm rereading this one for the readalong with Rin Chupeco, and this will give me the chance to finally finish this series because we all know…. anyway I was in love with this book from the moment I opened it, and I'm so glad I'm back in this world. I would reread this book over and over again if I ever ran out of ARCs, or even if I don't. I love Tea's story and I can't even imagine not being able to read this novel.
I'm trying really hard not to repeat books in this tag so I'm choosing Wicked Fox because I was so enamored with the cover as soon as it was revealed. I love it so much and I just … wow I need to read it already. Get over yourself, Leelynn and read the damn book!
Falada is the best Horse ever. And I know I said that very recently in another tag post, but it needs to be said again because he is my favorite animal in a book in a long time. I know there are others but Falada is reigning supreme right now.
I'm not done with this book yet but ugh I can't get over my experience reading this novel. I don't think I've ever read a book like this book before, and wow. It's going to be a favorite by the time I finish it – if I can finish it because for some reason I don't want it to end – and ugh. If you haven't read it, you should.
The romance was so sweet and soft in this one that I could not freaking handle it! Seriously, I'm pretty sure this book reinforced my bisexuality (oops did I just come out on a blog post? possibly) and made me want nothing but the best for Carmen and Dani because damn it they deserve each other!
I don't know who the real Carrie Asai is, and when I was younger I didn't realize that Carrie Asai was a pseudonym but when I found this book at my local library back in Hawaii, I was blown away. I related to Heaven Kogo so much and wanted to just be strong like her. Having a Japanese girl as the main character in a YA novel and hear learning how to defend herself after being the target of an attack was just unheard of to me. This book – this series really – brings back all those memories that I always try to find them again and reread them.
I loved the WLW romance in this one, and I'm so glad I got to read this one early. Chupeco is one of my all time favorite authors honestly, so getting a chance to see more of her novels outside of The Bone Witch was great. She's seriously killing the game for me, and I was so blown away with this novel.
I'm actually going to be writing a discussion post on this graphic novel because I was so in love with this rendition of Batman, Catwoman, and The Joker! I was so glad that I had the opportunity to read a copy of this early – and to get a physical copy to add to my Graphic Novel shelves. I love DC so much too, and I'm a big de la Cruz fan, so this was perfect.
Wonder Woman is my favorite DC character – if this makes me a basic bitch, then I'm a basic bitch whatever – and when they rebooted everyone's storylines, I immediately jumped on this comic. I would bring this one with me anywhere to give me some sense of security, and to have Diana in my life while I go on different adventures.
Since I'm the worst at committing to TBRs (thank you Dini for coining the term possibility pile!) I'm just going to link to my earlier post.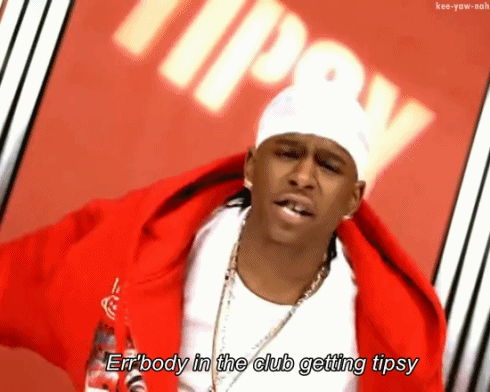 If you're reading this, I tag you!
Okay, fam. My headache is getting bad again. Seriously do I have any medicine around here because this is ridiculous. I'm gonna continue to listen to Loveboat, Taipei until I fall asleep again. Cuddle with the doggos on the couch, and enjoy my Sunday before I have to think about work again.
Toodles.