Apparently it's December and I kind of slept the entire weekend away. A four day weekend and it was spent sleeping, filing, and the occasional reading every once in a while. Clearly I needed to catch up on sleep, so I'm not even going to get mad at myself too badly for that. Although I'm hoping that I didn't mess up my schedule for work. I don't know how I feel about going back to work tomorrow. This was a bomb little mini-staycation sort of. I guess. I don't know! I'm all confuzzled apparently.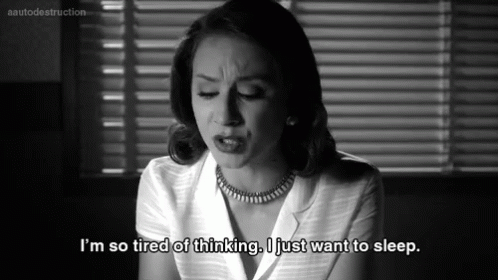 The Sunday Post is a weekly meme hosted by Caffeinated Book Reviewer. It's a chance to share news about the past week, reading recaps, new hauls, and more.
I think I've actually been doing a pretty good job at either reading or DNF'ing a backlisted ARC thanks to this little accountability posting that I've been doing. I plan on finishing last week's book today, and I got through a lot of it already in between the other books and stuff that I was doing. I think I should be able to finally catch up on BookSirens since that's the least amount of books that I need to catch up on, and then I can move on to Edelweiss, and the rest!
But I can't, can't, can't forget about the other physical books that I haven't even taken into consideration from Shelf Awareness and some that were just sent to me. So I'll have to eventually take some time to add those to my spreadsheet eventually.
The Monster's Hypothesis – Romily Bernard
The Weight of a Soul – Elizabeth Tammi
Christmas at the Chateau – Lorraine Wilson
Eve's Christmas – Julie Butterfield
A Song for Bill Robinson – C.E. Atkins
Yeah so you probably saw a post that I made on Twitter about how I had pretty much a week before I had another blog tour post? Yeah, well again that changed as of yesterday. *sigh*
It's like I'm making a liar out of myself but I'm really not!
All I need are books really to keep me happy and sane. Not even joking at this point. Gimme all the books so I can create a home library and just stay there and not have to deal with jerk people.
Since I'm going to be one of the book discussion leaders for this one, I had to make sure I got a copy of it in time. Which I apparently did, so yay me! Although this copy is so beaten up, that it breaks my heart. I didn't even notice it until I was taking a picture of the book today. I'll have to be extra careful with it.
So I got the first two books in the Truly Devious trilogy because I somehow got accepted for the blog tour of The Hand on the Wall (the third book) and I didn't even think I would?!??!? And I got accepted for the Bookstagram tour as well, which means I'm gonna get a physical copy?!??!?!? So I wanted to have the whole series for the picture and so I don't have an excuse for not reading the whole series on time?!??!?!?!? Like what?/!?!?!??!
How is this even possible?! Like I'm so shocked with myself, this is crazy.
Okay I was not expecting to win a copy of Tanabe's book, and I'm honestly so thankful that I won an ARC of this book. I can't wait to freaking read it honestly. I know I said honestly like too many times in this paragraph but whatever. And I love getting picture books to review because I keep thinking about my friends that are having kids and I'm like, they are gonna be readers just like their Auntie Leelynn.
Do you know how freaking happy I was when I got the word about this?? So freaking happy! Now to receive the four copies from Ms. Mejia (which omg thank you so much for this honestly because I was not expecting this) and to give it to my library and then to show the hell up and freaking fangirl the crap out of this book and Mejia because both are hella amazing and deserve all the damn love. Yussssssss.
But on another more serious note, I was home alone last night because both my husband and our roommate were working. They work the same schedule so they are always gone at the same time. Well, at almost 8pm last night, my doorbell rang, which is already an odd thing because I was not expecting anything to come by that late – usually the mail is delivered way earlier when it's light out – and I wasn't expecting anyone at my house to come by. I literally don't invite anyone to my house ever, so of course my dogs were going freaking insane. They truly are the scariest barking dogs you'll ever hear, and it has deterred people with ill intentions from coming to the house before, so I'm so grateful for them.
Let me summarize what happened basically because it's a lot to type and I'll just put some key points:
Dude was outside my house panting like he could not keep walking anymore – exhausted basically – and asked if he could borrow a phone.
Let him borrow my phone and I asked him if he needed some water.
Got him some water, and he said he didn't remember the number for the woman he was going to call to pick him up. He'd be walking for miles and had no phone or wallet on him to get himself home.
Asked him if he wanted to sit down outside my porch for a bit to rest and drink some water, he said okay.
I went back inside and called Mark's work to ask what I should do. I almost said I would take him home, but I was alone in the house – minus the dogs – and didn't want to leave my house vulnerable in case someone was watching the house.
Roommate answered and said that I should call the police to let them know.
I called the police and told them that this guy was at my house and needed help getting home. They said they would send someone. I let them know that he wasn't dangerous or anything, I was just alone at the house and couldn't take him home.
I went outside to sit with him and let him know that I was having someone pick him up to take him home. He was shivering so I gave him a couple of blankets to cover himself.
He said he remembered the woman's number so I dialed it for him. Said it was his mom.
She didn't answer so I left a message (he gave me her name, and the name matched the answering machine message) saying that I had her son at my house and I was arranging a ride for him home. She could call me if she had any questions or wanted to speak to him.
Let him know that I called his mom and left a message so hopefully she would call back.
Roommate called back and I let him know that the police were coming and that I was going to wait with him outside to make sure he got home safely. He said no because he could have hurt me or whatever. I said okay, but stayed out with him anyway.
Got another blanket for the guy, and his mom called me back. She asked me where they were – I gave her my address – and I just let her know that I had called the police to take him home so she wouldn't worry about why he was in a police car. She asked to speak to him so I gave him the phone. She called me back – I guess they accidentally hung up – and said that they were also going to come to get him. I said okay no problem, and that I was waiting for him.
Roommate called back and said husband wanted him to stay on the line with me, and I was like okay sure. I'm fine really.
Police ended up coming and I told them that his mother was coming to get him. They confirmed that and said that she had called the police as well because they reported him missing. So they waited with us for his mom to come and get home.
Eventually his mom and dad did come and get him, he gave me back the blankets, and everyone was on their way home.
Later on that night, his mom called me to thank me again so much for helping her son. She told me that he was having a really hard time with his depression and got in trouble the night before with the police, so they had no idea where he was.
Also, he was apparently born in Hawaii too, and she just felt like I was his Hawaiian angel that was able to save him when he needed saving. I told her that if she ever needed anything, or if he wanted to talk since I have had really bad depression for years, I could help. She just cried some more and said thank you so much.
And that's how my night went. This was last night. Sorry that was really long, so I'm skipping the rest of the sections I would normally do because ouch. I am so sorry.
I also keep having weird ass dreams so I don't know what that means for me. Not all of them have been good either. But you had enough of a story to read today, so I'll try to remember them for next week.
Until next time, fam.