I told you guys it wasn't going to even feel like I was on a mini hiatus. Could you believe all the freaking reviews I had to post this month? And I even made *minor* progress on my backlisted ARCs somehow? Freaking yay! As always, thank you so much to Evalina for hosting this monthly meme. I included her page on how to do the meme here, so if you want to join starting maybe 2020 you should totally check it out.
The Light at the Bottom of the World – London Shah
The How & The Why – Cynthia Hand
A Touch of Darkness – Scarlett St. Clair
Sisters of Shadow and Light – Sara B. Larson
Every Stolen Breath – Kimberly Gabriel
Meant to be Yours – Susan Mallery
Refraction – Naomi Hughes
Heart of the Moors – Holly Black
Girls Like Us – Randi Pink
The Call of Death – R. J. Garcia
A Christmas Kiss – Eliza J. Scott
The Sword of Kaigen – M. L. Wang
Brad was Sad – M. C. Goldrick
Return to Hiroshima – Bon Van Laerhoven
Across a Broken Shore – Amy Trueblood
Crown of Oblivion – Julie Eshbaugh
Coral – Sara Ella
The Piper's Pursuit – Melanie Dickerson
Crying Laughing – Lance Rubin
Mixed Match – Mia Heintzelmann
The Firefighter's Cinderella – Sonya Weiss
Skyjump – Anastasia Bolinder
A Constellation of Roses – Miranda Asebedo
Day Zero – Kelly deVos
Switched in Time – Breanna Hayse
Immortal Lust – Anthology
A Forgiven Friend – Sue Featherstone & Susan Pape
Child of Kitarra – Andrea Gibb
A Blade so Black – L.L. McKinney
Realm of Knights – Jennifer Anne Davis
My Christmas Fake Fiance – Linda West
From Ashes to Magic – Anthology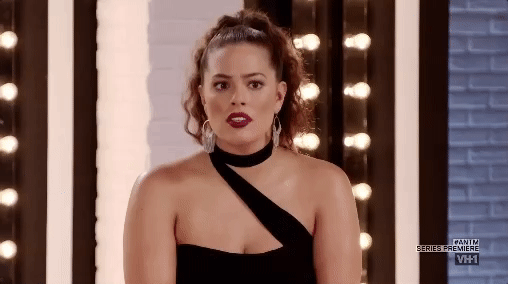 Don't ask me how, I don't freaking know. I didn't even realize it was this much until I freaking listed all of them on one page. Holy crap. It was almost like I reviewed an ARC a day, which I didn't since I know a lot of these ended up going up on the same day. Someone please tell me to do better at checking what days I already signed up for. Posting three / four blog tour posts on the same day is tough to remember. I mean once I get the confirmation email I already have it scheduled but I don't always set up the post until the night before – my own downfall, really. I need to do better.
I may need to take a hiatus from blog tours haha. This is bad.
Did this make a good enough dent in my list of ARCs? Apparently not, since the last time I checked I apparently have over 200 that I was approved for total. Not including the ones that I received personally from Shelf Awareness giveaways that I haven't cataloged in my spreadsheet yet. I'm slacking, fam. Slacking.
So clearly this doesn't include the ones that I got physically that I never ended up adding to my ARC spreadsheet, so this is definitely off by a few, but ugh yeah. This is crazy, fam. I should totally make a separate spreadsheet for the blog tours that I'm doing since that's what most of my ARCs are coming from, and that's why the other section is so big. Honestly I'm considering things overdue as the publication date already passed, but that doesn't necessarily mean that I got it before it was released. Like there are a few on Netgalley that came out years ago, and I only got accepted for them this year, so are those technically overdue? Oh whale.
You know what? I'm just gonna be proud of myself for being this amazing. I'm freaking amazing, and clearly this mini-hiatus is paying off, so cheer for ya girl, fam. I did great. Yes, I freaking did.
Time to go back to sleep now.