I can't believe it's been a whole week already. A full week since I've been on a mini hiatus. I may still be reading a lot and having a bunch of blog tour posts, but wow I feel like I've had some time to relax a little bit. It's been amazing, and I'm so glad that I got to take this break. I miss having a bunch of memes to write though, so you know I'll be back hitting the ground running come the end of my hiatus! Stay tuned of course.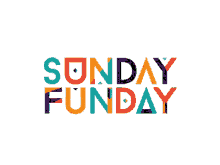 The Sunday Post is a weekly meme hosted by Caffeinated Book Reviewer. It's a chance to share news about the past week, reading recaps, new hauls, and more.
Okay I have an idea. I'm gonna make it a goal to read one backlist ARC a week, so that I can actually start hitting that part of my list for once. So in my backlist section, I'm only going to put the ARC that I plan on reading that week. If I can't get through it no matter how much I actually try, then clearly it's a DNF but at least I need to start. I've been saying this for how long now, and I need to implement a better plan so here it is.
The Sword of Kaigen – M.L. Wang
Brad Was Sad – M.C. Goldrick
Return to Hiroshima – Bob Van Laerhoven
Across a Broken Shore – Amy Trueblood
Coral – Sara Ella
I know you guys probably saw a bunch of triple posts for blog tours – and that was because I was not paying attention to what days I was signing up for and ended up getting triple booked. It's okay though, because it looks like each of those posts got the same amount of views so it worked out in my favor a bit. I'm pretty sure I may have been double booked again but I don't think it should be a problem. Let me know what you guys think though.
I'm only including this section this week because I actually had another post besides reviews, and it should definitely get some more love. Other than that, I won't include this in these kinds of posts until I am back to full on blogging.
Go show Dana some love, fam!
I didn't actively buy or borrow anything this week! They just started all coming in this week.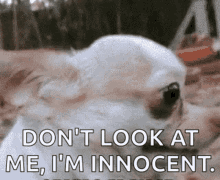 I need to read some of these books like ASAP. Good luck, me.
Oh look, I got Dao's book twice! Well, since that was a complete accident, I'm going to donate one to my library so someone can read it and enjoy it like I plan on. Also, I did not realize that the BOTM versions were bigger? Longer I guess? Height wise, I mean. Also looks thinner since it's taller? I don't know.
I'll make this section brief. Or at least summarize what happened in bullet points since I'm trying to decompress this week:
My boss resigned and it was so abrupt that I legit cried because I felt abandoned. Thank goodness I'm meeting with my therapist on Friday because we need to talk, damn.
Got my nails done finally! Late anniversary present since we were finally both off on Saturday.
Took a picture of a huge pizza for my other work, since we won our work's Halloween Costume contest and I'm the only one not on Maui to get pizza with them.
I'm a Co-Mod on Coffee Break Book Club and my co-mod and I have been brainstorming and revamping everything and we are working so well together.
I want to talk to my President at work to maybe try for a new position. We'll see how that goes. Not my old boss' job. Just another position that is in the works.
Had a really bad mental health crisis on Thursday and Friday because of what I found out, but I'm trying to use this weekend to kind of reset myself and make a game plan to get through the changes.
Found out that my family is part Korean too. So I have Japanese, Chinese, and Korean in me.
How have I never watched Ip Man before? That movie was so freaking emotional to me, and I'm so glad that it's on Netflix now. Actually it looks like Netflix added a lot more "Chinese Kung Fu" movies, but those have always been my favorite growing up so I'm glad to get to watch them when I'm taking a break from reading.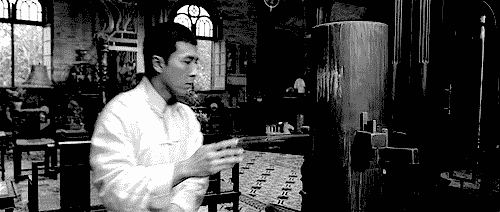 I plan on watching the next two Ip Man movies later this week.
I also was feeling super emotional watching The Karate Kid with Jackie Chan and Jaden Smith. I was like feeling like that was my little brother or something idk. Plus the way that the Smiths showed China in all its beauty and culture and just really did a great job not making it look so touristy was so great. I love the cinematography of that movie.
Well I mean, I feel like a damn boss ass bitch again so I needed to listen to a playlist that makes me feel like that all the time, right?
But there's also been a song that I've been listening to from Hayley Kiyoko that honestly made me cry and just think about a lot of things lately. I actually need to watch the music video, so I'm putting it on here so I don't have an excuse.
Things have been pretty emotional for me this week, towards the tail end of the week, but I appreciate you all so much for sticking with me through the hard times and the good times. I love you all so much.