Thank you so much to Rachel's Random Resources for accepting me to be a part of this blog tour! Click on the banner for more stops on the tour and get ready for my review. I don't think I've ever really read a Christmas novel before, so this was perfect. Just in time for the holidays, right? And luckily this is my third Christmas novel this year thanks to blog tours? I feel so special.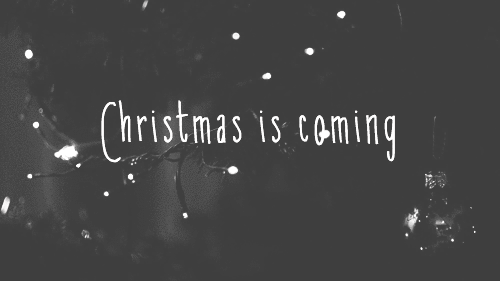 A Christmas Kiss (Life on the Moors #4)
by Eliza J Scott
Genre: Romance / Women's Fiction / Festive Read
Publication Date: November 4, 2019
The week before Christmas, GP Zander Gillespie finds his festive plans in tatters. He's supposed to be flying out to his parents' chateau in Carcassonne with his high-maintenance girlfriend, Melissa. But she has other ideas. She wants to spend Christmas in London with her party friends – and he's not invited.
​The prospect of facing his family, with their questions and their sympathy – not to mention the 'I told you so-s' – just isn't an option. Instead, Zander decides to head to his holiday cottage in the quaint moorland village of Lytell Stangdale, where he intends to hide away with his faithful rescue Labrador, Alf.
​Eighty miles away, Livvie's world has come crashing down. With plans to cook a romantic meal for her boyfriend, she heads home early and walks in on him in a compromising position with their neighbour. Fed-up of his lies and philandering ways, this is the final straw.
​With her Christmas plans up in smoke, the thought of spending it with her parents and her smug, married sister with her pompous husband in tow, is enough to bring Livvie out in hives. So, when she fires up her laptop and finds the perfect little holiday cottage in Lytell Stangdale available to rent over the festive period, it seems the perfect solution. Or is it…?
​Zander never believed in love at first sight, until he set eyes on Livvie.
​Livvie had sworn off men, until she met Zander.
​The pair may be reluctant to give in to temptation, but fate seems to have other ideas…
​Join Livvie and Zander – and all the usual characters – for a magical Christmas in Lytell Stangdale.
Website | Bookbub | Twitter | Facebook | Instagram | Goodreads
​Eliza lives in a 17th-century cottage on the edge of a village in the North Yorkshire Moors with her husband, their two daughters and two mischievous black Labradors. When she's not writing, she can usually be found with her nose in a book/glued to her Kindle or working in her garden. Eliza also enjoys bracing walks in the countryside, rounded off by a visit to a teashop where she can indulge in another two of her favourite things: tea and cake.
Eliza is inspired by her beautiful surroundings and loves to write heart-warming stories with happy endings.
Disclaimer: I voluntarily read and reviewed an advanced copy of this book. All thoughts and opinions are my own. Thank you to Eliza J Scott and Rachel's Random Resources for this free copy.
Oh my gosh. I was not expecting this book to get super messed up, or I mean start super messed up! I mean I know the synopsis has both of the main characters having a really bad relationship ending and that's kind of the start of how the two meet one another, but ouch. I was literally cringing seeing what Zander and especially Livvie had to go through before they were able to enjoy their freaking Christmas holiday.
First of all, no one should ever try to come between a person and their dog. Like, ever. This was the solidifying point for me that Mel was an asshole. Not just because she pretty much uses Zander for his money and has no regard for him at all, nor her probably cheating on him with these so called "friends" that she'll make last minute plans with. And how she gets his hopes up about doing something together for the longest time, and then right before it's supposed to happen, she says she doesn't like to or want to do it. He hasn't been happy with her for pretty much a year or longer since he's been with her, and unfortunately he keeps gravitating to the wrong type of women.
With Livvie though… ugh that was one of the worst situations that I've seen in a book after The Flatshare. Donny had the gall, the freaking audacity to be a dick to Livvie to her damn face, and she still somehow dealt with it for over a year as well.
This was Donny's reasoning for why he cheated on Livvie with not only the new neighbor – who Livvie found having sex with Donny on her couch in her apartment after work – but other women as well for the majority of their relationship.
Like, I'm about to kick this dude in the balls, and thank goodness Livvie already kicked him in the ass – literally.
There's more of course, when she thinks to back to how he had treated her throughout the final year or so of their relationship, and the abuse and disrespect is freaking clear.
So yeah, both Zander and Livvie went through emotionally abusive relationships, and no wonder they are both pretty scarred when they end up meeting and attempting to fall for one another.
If you're able to get past that beginning, I feel like the story gets better and that Zander and Livvie are able to slowly go through the healing process of all the trauma that they had to endure at the hands of those they allowed themselves to be vulnerable to… then you can enjoy this novel. But just a heads up that it does not start off on a good note whatsoever, so be prepared. Possibly skip the first two chapters if you don't want to read about that.
Oh man. I'm sorry fam, but I definitely had to show my thoughts about the beginning of this novel. It seriously broke my heart having both of the MCs going through such shitty relationships for so long, even though we only get to see the tail end. I think it's better that way because I don't think my heart could take it. But I do want to hear your thoughts:
Based on what I mentioned above, who do you feel had the worst catalyst to their breakup?
If you could spend the holidays anywhere, where would you go?
How soon would you think you could open your heart to someone after a breakup?
Can't wait to hear your answers! Until next time, fam.