This is one of my favorite monthly posts because I get a chance to interview the book lovers in the community that I have gotten to know, and share them with you! So this month, it is a special month for this book blogger because not only is she a newbie in the blogging community, but it is also her wedding month! Dana @ Devour Books With Dana has been like a little sister to me since we first starting talking. If I scroll back through our Twitter messages, I'm pretty sure she had either asked me something general or I commented on a Tweet that I saw from her and then the friendship grew from there.
I'm still so bummed that I didn't get to meet her in person when I went up to Fredericksburg for a conference that I had to present in, but I know that one day I will get to meet her, finally give her The Book Thief like I said I would, and just get to hug this amazing girl and tell her I'm so glad that I got to know her in this short amount of time.
And even though she probably won't see this today – since today IS her wedding day, after all! – I wanted to make sure that she could have something to look at when she gets back from her honeymoon and is ready to go blogging again. So, everyone meet Dana and Dana, I wish you and your honey nothing but happiness and love and all the positive things in the world! I love you sis.
(1) Tell me a little bit about your start in the book community
I started with a TBR since I wasn't too sure about what I was doing but I knew I wanted to read. A lot of my comments to others got caught in the spam box so I was getting so discouraged before I found a way to fix it.
(2) What made you want to start a book blog?
I found the book blogging community the night after my best friend was sick. She had asked me to tell her a story and since it was 3am, my mind was blank. So the next day, I started googling books to read and ended up falling down the rabbit hole that is our community.
(3) How many books do you read a week?
It really depends! Do I have ARCS due? What to I have out from the library? Did I go book shopping? I would guess between 3-5.
(4) What is your favorite part about being a blogger?
The people! I'm pretty outgoing so my favorite thing to do is to interact with other bloggers.
(5) Have you ever received advice on how to run your blog? Did you take that advice?
Yes! I ask you (Lynn) for advice all the time!! Any questions I have go through her because she is so kind and helpful with everything. I couldn't ask for a better person to help me get on my feet.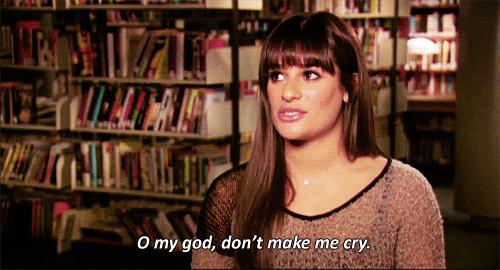 (6) Where is one place you'd love to go that you read about in a book, and why (can be a fictional or real place. Let's live big!)
Hogwarts!!! But only after Harry James Potter has gotten rid of you-know-who and they have rebuilt. I just don't want to get caught in any of his trouble.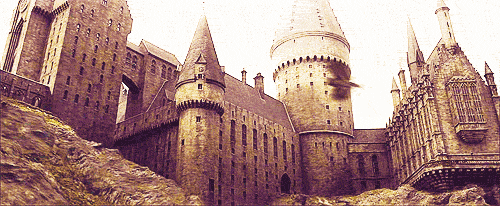 LOL but seriously how many of us want to live in Hogwarts in some point of our lives? So damn true.
I did so great this month and it felt so nice to see what I had done.
This tag was SO much fun
Same as the one before. I loved making this post!
This really made me slow down with buying books
I love this tag because it makes getting to know everyone a little easier.
** No Specific Order **
I would be out of line if I didn't mention Lynn again and everything she does to make me feel comfortable in the community.
Kitty was one of the first people I started talking to and she was my first buddy read which went pretty well.
Jen! We live on opposite timezones so it's hard to talk often but I adore her.
Mari deserves all the love in the world. She is so strong and even with everything going on in her life, she keeps up her blog. She inspires me every day.
So technically I do down the TBR Bi-weekly but it in my favorite "weekly" thing to do because I am making more space for books I actually want to read.


I also really love Top Ten Tuesdays. My favorite one so far has been the favorite snacks!


I don't actually do three but if anyone has a weekly post that they think I should do, let me know and I'll check it out!
Best book of all time. If you know, you know.
This book made me so happy and definitely put me in a better mood.
Don't be afraid to interact. Especially with anyone I tagged above or me! We are all just human (unless you're an AI, I won't judge) and we are here because we want to interact with you!!
Yay, I finally got to do this post for Dana like I've been talking about for months now! I hope that your wedding and honeymoon are amazing, try to relax and enjoy yourself without thinking about us book people for a few days, and I can't wait to talk to you when you come back.
Everyone, I hope you enjoyed meeting Dana and please feel free to leave some messages for her in the comments below!