Oh my gosh, fam! This was the very first time that I received a physical copy of a book from RockStar Book Tours, and I was NOT expecting to get this one in the mail! Imagine my surprise when I got this in the mail last week!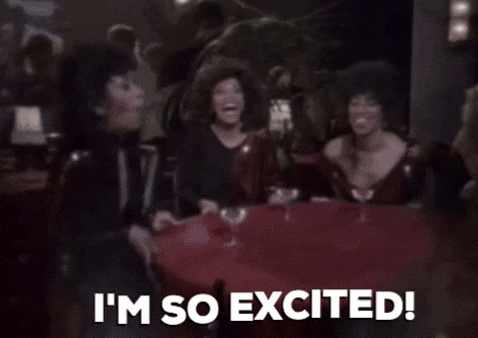 Okay no I didn't knock over a table, but I'm still super excited so imagine that's me but without the damage.
Thank you again so much to RockStar Book Tours for this opportunity to review a book about one of my all time favorite villains in the entire world – and ugh I can't get over Angelina Jolie's rendition of her because she did such an amazing job. Now, on to the review!
From New York Times bestselling author Holly Black comes a captivating original novel set between Disney's Maleficent and Maleficent: Mistress of Evil, in which newly-queened Aurora struggles to be the best leader to both the humans and Fair Folk under her reign; her beau, Prince Phillip, longs to get to know Aurora and her kingdom better; and Maleficent has trouble letting go of the past.
Website | Twitter | Facebook | Instagram | Goodreads | Pinterest | Tumblr
Holly Black is the author of bestselling contemporary fantasy books for kids and teens. Some of her titls include The Spiderwick Chronicles (with Tony DiTerlizzi), The Modern Faerie Tale series, the Curse Workers series, Doll Bones, The Coldest Girl in Coldtown, the Magisterium series (with Cassandra Clare) and The Darkest Part of the Forest. She has been a finalist for an Eisner Award, and the recipient of the Andre Norton Award, the Mythopoeic Awar and a Newbery Honor. She currently lives in New England with her husband and son in a house with a secret door.
Disclaimer: I voluntarily read and reviewed an advanced copy of this book. All thoughts and opinions are my own. Thank you to Disney Press and RockStar Book Tours for this free copy.
So I wasn't really expecting this to be a MG book, although I guess everyone else was so that's just me being weird again? But either way, I thought that this was such a great addition into the Maleficent world that was basically revamped with Angelina Jolie's take on this amazing character. I feel like the movie – I haven't watched the sequel – gave such an interesting depth to her character that we don't get to see from the original cartoon movie, and I think that Black did a pretty good job expounding on that depth.
While I haven't been much of an Aurora fan from Sleeping Beauty – which is such a shame because I feel like she was just a one-dimensional character with no reason for me to root for her at all – this book gave me a better look into her mind as well, and ended up making me like her a little bit more than before. The friendship and love between Aurora and Maleficent – which was already established in the first movie but explored a little more here – was nice to see.
I'm also glad that Black explored the aftermath of Aurora's sleeping spell, and showing how it affected her to the point that she didn't even want to sleep again. I mean, imagine being cursed the last time you fell asleep, and fearing that it would happen again even though the person who did curse you wouldn't do it again. It made it difficult for her to even have a restful sleep, so also imagine how little energy she even has during her reign over two different kingdoms filled with two different types of citizens. It just sounds super stressful.
All in all, I think this was a pretty good edition to the new Maleficent canon story line. I'm curious to see if Black will end up making another book in this world, although I feel like it worked just fine as a standalone.
3 winners will receive a hardcover of HEART OF THE MOORS, US only.
You know I had to take a picture and show my appreciation! I haven't seen many reviews in the community about this book, and I'm so curious to know what you guys think!
Do you plan on reading this?
Which version of Maleficent do you like better?
What are your thoughts on this being a MG book?
Let me know in the comments, fam! Until next time.