Dudesssssss
Back to back blog tours give me life! Thanks again so much to the wonderful and amazingly professional team at Fantastic Flying Book Club for this opportunity. I'm so honored to be a part of the tour hosts for this company, and I have never been disappointed by a book from them. You know the drill, fam! Click on the banner to see the rest of the stops on the tour, and check out the giveaway to win a free copy of the book! Let's get it.
After an attack on earth, all reflective surfaces become weapons to release monsters, causing a planet-wide ban on mirrors. Despite the danger, the demand rises, and 17-year-old Marty Callahan becomes a distributor in an illegal mirror trade―until he's caught by the mayor's son, whose slate is far from clean. Both of them are exiled for their crimes to one of the many abandoned cities overrun by fog. But they soon realize their thoughts influence their surroundings and their deepest fears begin to manifest.
With fast pacing and riveting characters, this is a book that you'll finish in one sitting.
Website | Goodreads | Twitter | Instagram
Hey! I'm Naomi Hughes, writer of quirky young adult fiction (usually involving physics and/or unicorns). I live in the Midwest US, a region I love even though it tries to murder me with tornadoes every spring. When not writing, my hobbies include reading (of course), traveling, and geeking out over Marvel superheroes and certain time-traveling Doctors. My debut YA sci-fi standalone novel, Afterimage, is available now from Page Street Publishing. My next novel, Refraction (also a standalone YA sci-fi), comes out in Nov 2019. I also offer freelance critique services at naomiedits.com.
Disclaimer: I voluntarily read and reviewed an advanced copy of this book. All thoughts and opinions are my own. Thank you to Netgalley, Page Street Kids, and Fantastic Flying Book Club for this free copy.
Do you know how much I wish I had freaking exciting books like this when I was growing up? Seriously though. I was not expecting to have a near heart attack kind of hyped up experience from reading something like this, and I was completely wrong!
First, I wanted to say that I really appreciate Hughes being so thorough in listing all of the potential trigger warnings that her book has in her Goodreads Review. I have seen so many people – not that I know personally but around – that feel like the world should not cater to someone's triggers, but I mean, people don't have to be jerks about it and they usually are. So for Hughes to be so aware and considerate about this, and made it a point to list them for us was really great.
Second of all, I really enjoyed the premise of this novel. I think about how many times I look into a reflected surface on a daily basis, and I don't know if I would be able to discipline myself enough to NOT put myself in danger like that. And it's not even the makeup or anything, but just to see what's on my face, or see what's up with my hair, or even put on and take out my contacts! But it's also interesting that even though mirrors can be used to unleash monsters, people still want to sell and buy them on the "black market". If it's so dangerous, what would they want to use it for? Or is it just too difficult to not look at yourself every once in a while? Well, wait didn't I just say that about myself?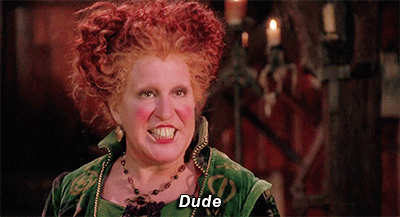 Also, I felt like Hughes did such an amazing job with showing a realistic take on someone with a disability that would normally rely on their medication but can't do so because of the current state of the world. Sometimes I feel like people think its easier to portray someone with a disability in the "real world" because there wouldn't be much… obstacles that they could have to face if everything was perfect. Sure, an author could write about how damaging it could be for someone to be rejected for their medicine because of a lack of health insurance or something of a real life problem like that, but how would we figure it out when the world just went to hell? What would we do to keep ourselves balanced and functional? This is where Hughes did a great job with going into that thought process, and I appreciate that this came from an #OwnVoices author in regards to OCD.
This was such a great science fiction/dystopia type novel, and I'm so glad that I got to read it! I've also seen some reviews of people that NEVER read science fiction novels, and loved this, so I would recommend you giving this a try if you're still a SFF newbie!
I swear if you look me up on Spotify, I'm pretty sure the majority of my playlists that you're going to find are from blog tours. I freaking love it, honestly. So yeah, if you ever missed a playlist and want to check it out, just find my profile on Spotify and look up my public playlists! Let me know if you have any problems finding them.
I appreciate you all so much for being so patient while I catch up on all my reviews! I know I still have a lot to go, and like yesterday, I ended up triple booking myself with blog tours for some reason. It's weird that for some reason, when they are pinned, they aren't showing up as a "previous" or "next" post on the bottom… I don't even know if I'm making sense but just let me know if that does.
So what do you think?
Would you be able to resist using a mirror if it kept you safe?
What kind of monster would you want as a companion?
Are you a dystopian fan?
See you in the next post, fam, and please please please let me know what your answers are!