Yes, there is a third review coming up today because for the second day in a row, I accidentally triple booked myself on blog tours. But look at it this way. It's only November 6th and I have how many ARCs done? That's going to be an interesting State of the ARC list, am I right?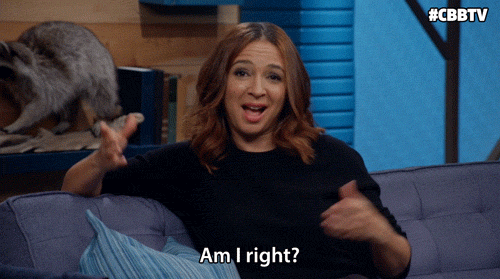 Thank you again to the lovely team at RockStar Book Tour for allowing me to be a part of this blog tour, especially for this book. I heard that this one was going to be emotional and guess what? It freaking was. Stay tuned for my review, and be sure to browse around on the blogosphere for more stops on this tour. On to the post!
Set in the summer of 1972, this moving YA historical novel is narrated by teen girls from different backgrounds with one thing in common: Each girl is dealing with pregnancy.
Four teenage girls. Four different stories. What they all have in common is that they're dealing with unplanned pregnancies.
In rural Georgia, Izella is wise beyond her years, but burdened with the responsibility of her older sister, Ola, who has found out she's pregnant. Their young neighbor, Missippi, is also pregnant, but doesn't fully understand the extent of her predicament. When her father sends her to Chicago to give birth, she meets the final narrator, Susan, who is white and the daughter of an anti-choice senator.
Randi Pink masterfully weaves four lives into a larger story – as timely as ever – about a woman's right to choose her future.
Website | Twitter | Facebook | Instagram | Goodreads
A native and resident of Birmingham, AL, Randi Pink leverages her unique experience with her southern roots when she writes. Randi is a mother, a wife, a writer, an advocate, a fighter, a friend, and so much more. Through a platform of encouragement, advice, and love, Randi loves connecting with the community around her and her loyal community of readers.
Randi Pink is a proud student of University of Alabama at Birmingham's creative writing program. In 2013, Randi gained her inspiration for her first novel when working on an assignment for a Children's Literature course. Although it was originally titled "TOYA", Randi's first novel "Into White" was published in 2016 and can be found on the shelves of Barnes and Noble and Amazon. Read more about this novel here.
After publishing her first novel, Randi started got right to work on her second novel, "Girls Like Us". Inspired by the passing of shocking policies for abortion and other threats to women's rights in her home state as well as her nation, Randi decided it was time to humanize the faces behind abortion. "Girls Like Us" will hit the shelves in October 2019.
Randi continues to write every day, from short stories that you can find in Randi's Room to personal writings for herself and her close network. Randi can be found promoting her next book, in her garden, and soaking up family time with her favorite people.
Disclaimer: I voluntarily read and reviewed an advanced copy of this book. All thoughts and opinions are my own. Thank you to Netgalley, Feiwel & Friends, and RockStar Book Tours for this free copy.
So I read one of my friend's reviews before I started this book, and she said that it was a pretty tough book emotionally to read. Not in those words specifically, but that's pretty much the vibe I got from her review.
Well I wasn't freaking ready for it.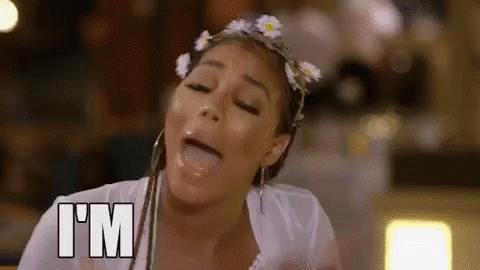 This book really gave me similar feelings to what I had reading All the Bad Apples, but more instantly. From the get go, we know that this book deals with unplanned pregnancies, and from the get go, we know that not all of these girls are going to have a perfect ending to this journey. Now, this isn't really a spoiler because of the time period that this book takes place in.
Not only does teenage pregnancy get an extremely bad rep during the 70's, but abortion isn't legal either. So unless a girl is able to find someone to give her an illegal and probably hella dangerous abortion without people finding out, then she either is shamed by society or sent to some hideaway house where she and a bunch of other girls will have to have their babies in secret. Clearly, this wasn't only happening in the United States, because All the Bad Apples takes place in Ireland, and that was the same thing going on there.
Looking at the quote that I shared above, you would think that this would apply to sooooooo many people that can see that these girls need help. Need better help than what's available. And not just our main girls, but so many girls and women during this time period that didn't want to get pregnant, aren't ready to be mothers, whatever the case may be. But it's like that line supposedly only applies to people that are dealing with "noble" reasons, like losing their job because of the war, or whatever else is going on. A girl being pregnant? No, she's a sinner and a whore and deserves to suffer. Because that's okay, right?
Ugh this time period seriously pisses me off when it comes to these kinds of thought processes, and that's why this book was so emotional to me. I could just imagine the women and girls living in the 70's that risked their lives to get unsanctioned abortions, trying to get their lives back and still get shunned or abandoned by those that are supposed to love them no matter what. All of those feelings of anger, hurt, and frustration came back up while I was reading this, and books like these hurt to read so much because I start to identify with their situations and want to jump into the book and freaking HELP THEM. But I can't!
This book just took a lot out of me, and I feel like every other page I was shaking my head with the pain that these girls had to go through, the criticism, and the heartache. While I did not enjoy this book in the traditional sense – meaning I wasn't all sunshine and rainbows and smiling while I read this – I felt like this was such an important read, and one that I needed to have in my life. It really made me stop and think, think about the people my mom knew growing up that were in this same situation, what they had to go through, and what would have happened to me if I was in their shoes. How lucky my mom was that her family didn't disown her, even though she was already 21 and about to graduate from college by the time I was born. She was still young, and that wasn't something that her family was expecting at all.
This just really gave me a lot of feelings.
3 winners will receive a hardcover of GIRLS LIKE US, US only.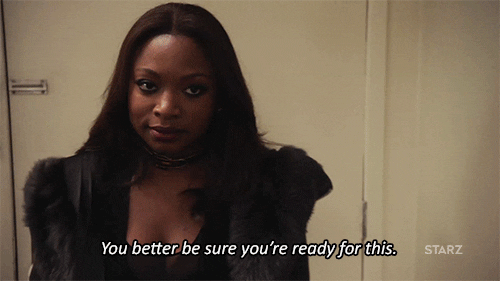 If I could give any form of good advice to you, gentlefriends, I suggest you be absolutely ready to read this, and you allow this book to touch your heart and soul in a way that you probably haven't let a book touch you before.
Did that sound kind of dirty? Oops.
Now for the real questions that I want to know:
Do you think you would have been able to be pregnant (or support your significant other if they were pregnant) during this time period?
What do you feel about your country's current abortion laws, if any?
What kind of advice would you give to a teenage mother, scared of the future and alone?
These are pretty deep questions, so if it's hard to answer, I won't be mad. But I am curious to know what your answers would be. Until next time, fam.