Hey I haven't been on a RockStar Blog Tour in a long time, and I was waiting for this one! Thank you so very much to the team at RockStar Book Tour for hosting this tour, and for allowing me to be a part of it! Be sure to click on the banner to see the tour announcement, and check out the website to see the rest of the blogs on the tour!
Would you touch the one you loved, even if it might kill them?
Antonio, a merchant sailor, has no idea how dangerous Fina Perona is when he rescues her from drowning in the middle of the Lingering Sea. His ship is headed to the home Fina just abandoned, carrying desperately needed payment for her father's prized wine stores. Pirates attack, and as Antonio and Fina escape the clutches of slavery, she steals back her family's small fortune from the pirate captain's quarters. Fina doesn't need Antonio's protection, she's more dangerous than he could ever be, but she needs his experience as a navigator and agrees to give him a cut of the payment in exchange for his help. Returning the money is the only way Fina knows how to atone for inadvertently killing her own brother, but what she doesn't realize is, before Antonio was a sailor, he was a thief.
While threats of curses, witches, bandits, pirates, and traitors are all very real, Fina and Antonio are the most dangerous players in this story of true love and betrayal. Will they become each other's demise or salvation as they set out to find redemption and to kill a curse?
Website | Twitter | Facebook | Instagram | Goodreads
With her degree in History and Secondary Education, Jennifer Jenkins had every intention of teaching teens to love George Washington, the Napoleonic Wars, and Ancient Sparta . . . until the writing began. In addition to her Lingering Sea series, Jennifer is the author of the bestselling Nameless trilogy and Teen Writer's Guide: Your Road Map to Writing (releasing March 2020). She is a co-founder of Teen Author Boot Camp, and divides her time between reading, taking spontaneous trips, researching random events from the past, and fostering her adrenaline junkie addictions. Learn more at www.authorjenniferjenkins.com
Disclaimer: I voluntarily read and reviewed an advanced copy of this book. All thoughts and opinions are my own. Thank you to Flying Unicorn Press and RockStar Book Tours for this free copy.
Oh my gosh, both the book and this cover were pretty damn beautiful if I do say so myself.
But anyway.
I have a thing with journeys on the high seas, and even though these guys aren't technically pirates – well at least not on the surface -, they are giving me that kind of vibe. Actually, the beginning of this book and the premise of the synopsis reminds me of the beginning scene of the first Pirates of the Caribbean, you know when Elizabeth Swan saves Will Turner? Except this book is kind of opposite since it's the girl that was saved from the ocean?
Cooooooooool, right?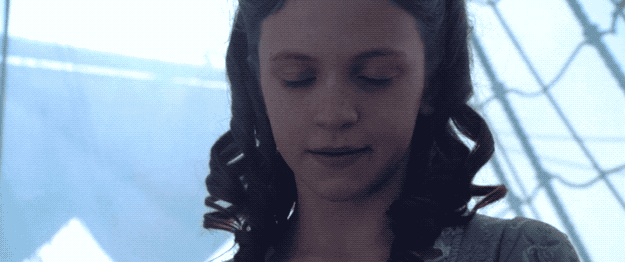 There is a little bit of a insta-love that happens between our two main characters: Fina and Antonio, but maybe it kind of works for this situation. You never know when your last moment is going to come around and sometimes you need to just have some emotions that aren't always so stressful. Well, love can be stressful, but in a good way.
The thing about Fina though, is that she has powers that are reminiscent of Rogue from X-Men. Basically, anyone she touches, she can kill. It's kind of hard to make any lasting relationships when you can't touch anyone safely. Of course, it's a little more complicated than that, but I won't spoil it for you.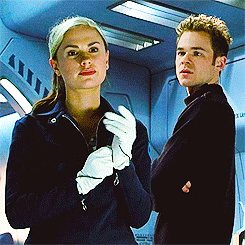 Fina is a main character that I think is one of my favorites now. I have always been a stan of female characters that have a sordid past and just keep going no matter how shitty things have been for them. Even though the first time we meet her she feels like she deserves whatever death is coming to her – for clear reasons once we know more about it – she still seems to be fighting for life. Sure, she may think it's just a panic instinct reflex or whatever, but there is some small part of her that does want to live, that does want to survive, and she's doing what she needs to in order to do so. She doesn't just lie down and take it, you know? I admire that about MCs and I would say that I admire this about her.
I can't wait to see what others have to say about this book, and I'm hoping that they find Fina someone to root for like I do.
2 winners will receive signed copies of TO KILL A CURSE, US only.
So I included the schedule this time, but I noticed that some of the links are unfortunately broken. Hopefully the blogs that are going to post will give the correct links, and hopefully RockStar Book Tours will post the schedule on their site as well with the updated links. But ofr now, here it is so you can check it out on your free time!
Thanks again for visiting and reading my review. Seriously though, this cover is giving me life and I think it's the red dress since I adore red and wish I looked good in red. Well at least you guys know what to get me for Christmas.