Okay I can't believe I've been the worst at remembering the time difference between the East Coast US and the Philippines because I LIVED IN THAT TIMEZONE FOR FIVE YEARS BEFORE MOVING HERE! You would think I'd know better but apparently NOPE. I'm sorry that this is a few hours late. I was working on it and for some reason had it set to post at my regular time.
Anyway, thank you so much to Shealea @ Caffeine Book Tours for allowing me to be a part of this blog tour! I love being a tour host for Shealea's company and seriously if you are looking to be a part of it too, go sign up to receive her emails! Like right now, go go go! Click on the banner to see the rest of the tour schedule and I can't wait for you guys to enjoy my journey here!
Sixteen-year-old Silver Melody lives in a world where 80% of the population has modified their DNA. Known as the altereds, those people now possess enhancements like wings, tails, and increased strength or intelligence. Although Silver's parents created the nanite pill used to deliver these genetic modifications, Silver is proud of her unadjusted state.
However, when the president declares all unadjusteds must take a nanite, Silver has no choice but to flee the city with her father and some friends to prevent the extinction of the unadjusteds.
With Silver's mother in prison for treason, Silver's father is the unadjusteds' only hope at finding a cure. But time is running out as Silver's father is captured by the president's almost immortal army. Vicious hellhounds are on Silver's trail, and her only chance to recover her father involves teaming up with a new group of unlikely friends before all humanity is lost.
Website | GR | FB | Instagram | Twitter
Marisa Noelle is the writer of MG & YA SFF & mental health novels. The Shadow Keepers is due out July 2019, The Unadjusteds in November 2019 & The Mermaid Chronicles – Secrets of the Deep at the end of 2019. When she's not writing or reading or watching movies, she enjoys swimming. In the pool she likes to imagine she could be a mermaid and become part of some of her make-believe words. In the water, she can ignore the real world and focus on the plots of new novels and scenes. She lives in Woking, UK with her husband and three children.
Disclaimer: I voluntarily read and reviewed an advanced copy of this book. All thoughts and opinions are my own. Thank you to Write Plan and Caffeine Book Tours for this free copy. All quotes in this review are taken from the Advanced Reader Copy and may change in final publication.
Okay, seriously this kind of gave me super crazy X-Men vibes for some reason? Or something. It's like nobody was truly happy being just human, and even though the original intent of the nanite pills were to help get rid of diseases that were deemed incurable, it evolved into something completely different.
Whoa, but let me back up a bit first.
So basically, our main character Silver Melody – that name though, right?? – refuses to take any nanite pills to permanently alter her DNA unlike the majority of her other classmates. A lot of them take pills that physically change their appearance – fairy wings, armor protected skin, speedster like speed, stuff like that – and will try to combine multiple attributes together to give them like multiple superpowers.
Unfortunately, some of these people can't seem to handle the pills and have ended up dying.
When President Bear makes an announcement that any "unadjusted" (someone that has NOT taken a pill, with regular human DNA) 12 and over have to take a pill or they will basically be arrested. It gets to the point that the government has started rounding up people into legit concentration camps for refusing to cooperate. Talk about a repeat of WWII and other terrible moments in American history.
Oh by the way, this does take place in the US, so think about that.
Silver and her best friend Matt made a decision to run before they are forced to do the one thing that killed their best friend Diana, and another student that morning before homeroom even started. But instead of going together, Silver makes the decision to go back to bring her father with her.
Which may be a problem since Silver's mother AND father were the ones that invented the nanite pills to begin with. The premise of the pills was admirable at first, to cure diseases like cancer, but human greed got in the way and made it into what it is today.
Silver ends up on a journey of survival, having to make it out of the city before President Bear and his army of "bulks" catch up to her and her father, and when they get separated, she winds up with being helped by an ex-NFL player Joe who saves her from hellhounds.
Yeah, things get crazy, fam.
If you have ever wanted to know what the human race would behave like if we had the ability to change our DNA, this is the book for you. It actually kind of scared me to see that people would willingly want to change their DNA like this, especially permanently, even though they can risk dying a horrible foaming death. Not to mention the greed of humans in power that they would force people to "enhance their abilities" to give them some sort of use in what is possibly a fake ass war going on. It's not fair to force people to do what they don't want, especially when it's permanent, and then being punished by being taken away from your family and everything you've known is inhumane.
But Silver's journey was… wow. There's clearly something about her that isn't normal though. Or at least, not what she thinks is normal. I won't spoil it because that wouldn't be cool, but when you read it, especially the beginning, you'll see what I mean. It's very interesting, and it makes me wonder if Silver even realized it.
Back again with another playlist! I swear, this book was so fast paced that I felt like I needed to have a lot of music that just got your heart pumping. I honestly don't remember actually breathing normally while I was reading this. I think I was in a constant state of anticipation and anxiety because there was so much happening back to back. So I hope that this playlist doesn't get your heart racing too much. I don't want you guys getting sick.
Instead of creating another banner that says "quote graphics", I figured I could just keep it like this since you guys already know what to expect. Now as far AS how the quote graphics are going to look like, bear with me fam. You know I'm not artistic enough to come up with something great.
Plus this is only going to be my favorite quotes from what I read, not necessarily "pretty" quote graphics so it works in my favor.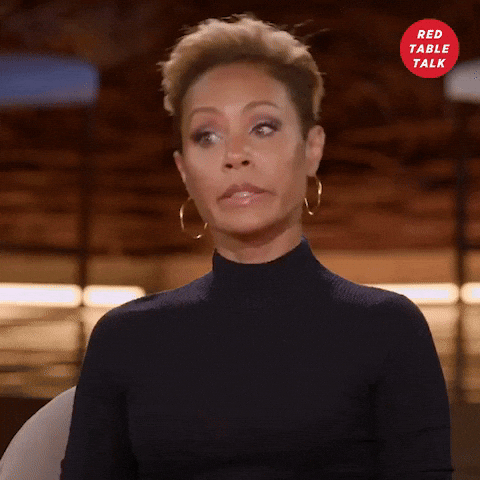 I swear that line got me out of the whole book. I know that was still in the beginning but wow. I just… it spoke to me, fam. Because there are so many people that put more stock into the physical aspects of someone rather than their internal values and their personality. How they treat a person is less important than how attractive someone is. How crazy is that, right? And people are more inclined to think that someone aesthetically pleasing is immediately going to have a great personality, which we all know is not always true.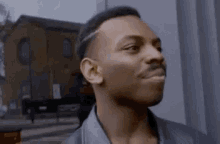 Could you imagine what we could create if we didn't have any restrictions? I feel like as humans, the only thing that is really stopping us from creating some amazing – and terrible – things is our own imagination. But imagine if we allowed ourselves to think completely outside the box. Then I wouldn't even be surprised if something like the nanite pills are eventually invented and humans just stop wanting to be "regular" humans anymore.

This was in the beginning of the novel, and not really a spoiler because the person that this is referring to died before the book started. It was honestly so heartbreaking to know why this girl died, and how. It wasn't even her fault or her doing, and that makes it even worse to me.
Thank you so much for visiting my stop on the tour! I hope you enjoyed some of the quotes that I picked. I chose ones that wouldn't spoil the plot or any of the book for you, and I think they were pretty good! Don't forget to check out Shealea's post to see the rest of the stops and join the Twitter Chat on this book!