A new month means a new book lover to spotlight on my blog! I'm so excited to present to you one of my all time favorite book bloggers in the entire world, Dini @ Dini Panda Reads! Dini is one of the bloggers that I've followed for a while, since I revamped my blog and found her on one of my comments, and I have continued to love and support her ever since. Seriously, she is so positive about everything and always has such great content throughout her blog that I can't help but love on her! I love her Panda theme as well, and I think that's one of the things that caught my eye with her blog in the first place. Now, I am so lucky to call her one of my friends, and I get to introduce her to you here.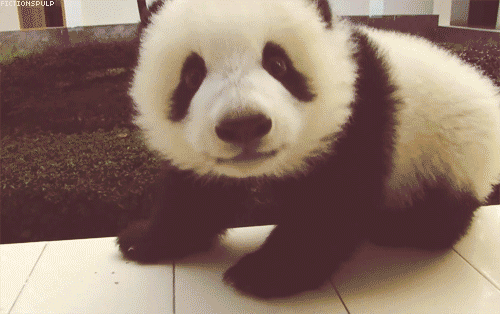 (1) Tell me a little bit about your start in the book community
I took my first steps into the book community when I started my bookstagram in November 2018! I started my blog in March this year when I decided that I really wanted to get more involved in the book community. I just wanted people to talk books with because they were non-existent IRL and I wanted to be part of the 'cool book crowd' and be more in the know about all the book things!
(2) How did you come up with your blog name and aesthetic?
dinipandareads is pretty much a combination of my nickname + the word 'reads'. If it isn't obvious, I love pandas and those who know me always think of me when they see pandas. Some (my former boss and colleagues) have nicknamed me dinipanda. Pandas are my spirit animals: I'm lazy, love to eat, sleep and roll around (in bed) as much as possible. And then obviously, I love to read! I always tend to overthink names and come up with lame ones, so I just quickly settled with this since I thought it was fitting!
A lot of how my blog looks is a result of the theme I chose (with the cute writing themed graphics). The other graphics I made myself. I love pastel colors, so I wanted that to be reflected, and I wanted something bright/cute. I actually want to add more graphics. I won a 10% discount from Kat @ Novels and Waffle's giveaway a few months back and I'm so excited to reach out to her at some point to do my new graphics. You should check out her work – she's amazing (if her blog isn't evidence enough of that)!
(3) How do you keep the motivation to continue blogging?
Keeping up with blogging kind of feels like a second job sometimes and it can be pretty tiring to do after work. But what keeps me motivated is really just my love for the community. I love engaging with people, doing tags and challenges, chatting about and showering my favorites with love and appreciation! The people and the discovery of new books is definitely what keeps me going!
(4) What is your favorite part about being a blogger?
Meeting all the amazing bloggers and book lovers all over the world and discovering a whole slew of new books that I'll forever be adding to my endless TBR!
(5) What is one thing you wish people understood about being an international blogger?
I think there are a lot of different things to consider as an international blogger. For example, when my readers are mainly in the US, I'm usually either posting really late at night or really early in the morning (it's a good excuse to get me up though)! International bloggers also have limited access to eARCs, especially when you live in an 'obscure' country like mine where publishing rights are limited. Not all countries have libraries either (like mine lol) so for the most part, I own all of the books I read otherwise I wouldn't be reading! It's a lot of out of pocket spending and I'm not complaining at all because I don't regret it at all, but I do wish it was easier for me to get access to a wider range of reader perks!
(6) Where is one place you'd love to go that you read about in a book, and why (can be a fictional or real place. Let's live big!)
This is a seriously cliché and perhaps overused answer, right? But I'm going to say Hogwarts because this was the first fantasy I read as a kid and the descriptions of the magic, the school, THE FOOD, just blew my mind. I can still recall the feeling of awe from reading it the first time and imagining just how awesome all of it was. I actually went to a boarding school where the dining hall was similar to that in Hogwarts and although the real thing was not nearly half as magical as Hogwarts, it was still awesome to imagine (especially during the colder months) that I was stepping into a warm, magic filled hall!
This was my first 'bookish thoughts' post and I talked about the different types of book reviewers based on another blogger's post, which I really enjoyed reading. It's always nice to see what kind of reviewer people identify themselves as!
This was such a fun tag to do! This was the first time I ever really 'checked in' halfway through the year with the books I've read. I've honestly never been so conscious of all that I've read in a year than I have this year since starting a bookstagram and blog.
It was just fun to gush about all the perks of using and having a Kindle. This post was also picked by Dave @ TheWriteReads as the blog of the day and I loved all the discussions and new book worms I met through Twitter because of it! This made my little book-loving-panda-heart super happy!
I honestly never thought I'd ever be nominated for such awards when I first started blogging. This was just a fun post to write and I loved being able to share some advice for new bloggers!
Honestly, I'm just super keen on TS's new album and it was so much fun listening to the album while picking out book favorites for the prompts related to each song. I had so much fun with it (and I think everyone should listen to this album full of so much freaking love)
**No Specific Order**
Sorry if y'all find this lame (since she's sharing this spotlight on her blog) but I seriously mean it because Leelynn is one of the most supportive bloggers I've had the privilege to meet! She never makes me feel silly when I ask her stupid questions about books or blogging and how to handle situations. She's super sweet, always willing to help, writes amazing reviews (especially those blog tour ones yo!) and is always sharing the blog love. She's made me feel so welcome in the blogging world and I aspire to be just as active as she is on here! (Seriously, how do you do it?! LOL)
Always writes great reviews and always shares super helpful and insightful posts on her blog. Her blog post talking about international book bloggers really spoke to me and made me feel so seen in the midst of all the other amazing well-established bloggers. I think it was also the first non-review post that I also commented on and shared me thoughts openly on and didn't feel intimidated by. I just get so much inspiration from her blog and posts!
I kind of feel like I mention Emer a lot in my posts but it's honestly because she has made blogging and interacting so enjoyable! I think what I love best about interacting with Emer is that even though we have tons of differing opinions on books, I'm never made to feel awkward for liking something that she doesn't. Maybe that sounds silly (I don't think I'm explaining it well) but there's so much drama in the book community sometimes with people bickering over differing opinions, it's nice to feel that I'm still able to openly share my thoughts on my blog without judgement?
I think Joanna was one of the first bloggers that I started interacting with on bookstagram first and then on my blog. Our interactions made me feel more comfortable with my newbie blog and instagram, and her friendliness with responding to my endlessly long comments made me feel more confident in bouncing around to different blogs. Plus, I love her book reviews!
hehe sometimes sharing an unpopular opinion is fun but it was also great to see what unpopular opinions I share with other book lovers!
I love giving love to underrated books! It was interesting to also look through my Goodreads and see which books I loved actually have a surprisingly low number of ratings/reviews.
This post made me realize how little I read books with Asian settings or just Asian books in general. I decided to make a conscious effort to read more Asian books because I do have a few on my shelf just haven't got to it yet.
I had SO MUCH FUN writing this review. I actually found it easier to write the review in this structure (and I'm not sure why I don't do it for all my reviews?). Plus, I included a few fan art drawings which I loved looked for. There were so many great ones, especially for Mia and I think it was a nice added touch to my review.
I've been thinking a lot about this book often lately. I read my review for it the other day and I realized how into the characters and story I identified with and I just really liked how I wrote about them and their interactions. This isn't a HEA book. Neither is there much of a story and the characters can understandably be seen as unlikable. But I loved this book. It was so raw, real and relatable.
Don't compare yourself to others—you do you. I know it's so easy to say that and so much harder to actually do when it comes to it. But comparing yourself to others – whether it's in terms of content, followers, likes etc., will only stress you out and take the fun away from the reason why you started blogging or bookstagram in the first place.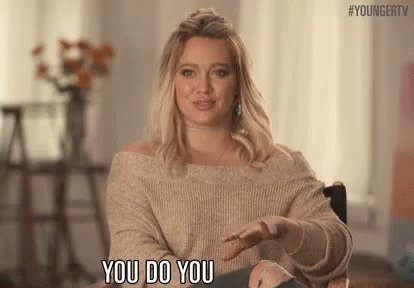 I love this girl so much! I adored her answers and I hope that you all get to know her like I do. Check out the posts and other bloggers that she included here, and if you want to leave her some nice thoughts, feel free to do so in the comments! I'll make sure she sees them.