I'm really glad for the opportunity to help Rachel with her blog tours, and I appreciate being considered for these amazing books. It's very rare that I say no to Rachel, and I appreciate her so much for thinking about me for these tours. I'm glad to help whenever I can. Be sure to click on the banner for all the stops on this tour.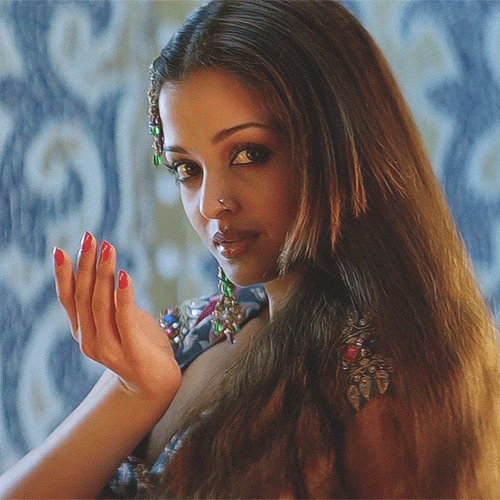 Bollywood Wives
by Alex Khan
Genre: Thriller / Women's Fiction
Publication Date: February 6, 2019
Page Count: 352
Zara Das is Bollywood's hottest property, her every move watched by the eyes of the press. Riding high from the success of a string of blockbusters, she has the world at her feet, but the scandal from her latest film threatens to dethrone her as Bollywood's reigning queen.
​So when superstar director Raj Dillon stages a lavish retelling of Pride and Prejudice, moving the shoot from Mumbai's soundstages to London, Zara knows this is the role that could put her back on top. Coming with them are the Bollywood Wives – Jackie, Sasha, and Rani – bringing their own off-screen drama.
​But behind the diamonds, designer clothes and seven-star hotels lies the truth of how Zara reached the top. And when a dead body is found in her hotel room, it seems that someone is determined to take Zara down – and will stop at nothing to expose her darkest secrets.
​Zara has spent years running from her past. But now it's caught up with her…
​A sexy, gripping, scandalous novel set in the world of Bollywood – fans of Jackie Collins, Crazy Rich Asians and Lauren Weisberger won't be able to put this one down.
Alex Khan has spent his life dreaming of writing and starring in Bollywood movies while traveling the world visiting some of the most glamorous and exciting locations. Moonlighting as a crime writer he finally got the courage to pen the novel he wanted to write all his life-Bollywood Wives. Taking you into the glamorous sexy thrilling environment of the world's biggest movie stars and the secrets they hide.
Alex also writes crime under the name ALEX CAAN.
Disclaimer: I voluntarily read and reviewed a copy of this book. All thoughts and opinions are my own. Thank you to Rachel's Random Resources and Hera Books for this free copy.
Car Bombing, Murder, Abuse,
Blackmail, Racism, Discrimination
Indian, Mute
First off, the fact that Khan mentioned Aishwarya Rai and Priyanka Chopra as inspirations for the main character Zara Das to aspire to be like, well that was one of my favorite parts. Why? Because I freaking love both of these women and I swear they need more credit than they get and not just for their beauty.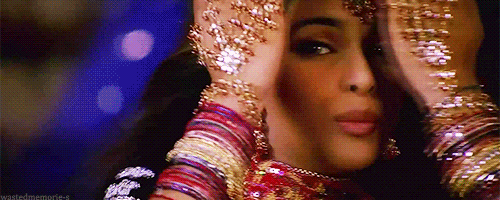 Second, I really liked that Khan was able to show two different sides of Zara, even though she was really great at hiding her true self when she needed to – which was pretty much all the time. When I was reading this, I was specifically thinking about how the premise of Zara's origin story and her climb to the top reminded me or something else I either read or watched, but I unfortunately forgot what I was thinking about. The perks of growing old, I guess.
But I digress.
Seeing – even briefly – how much Zara had to sacrifice and do to get to the status that she was at in the beginning of the book, and the lengths that she would go to in order to maintain that status was almost awe inspiring. I feel like it makes a morally grey and almost unrootable character like Zara a little bit worth cheering for. There were so many times where I actually didn't like her, especially because of how often she would refer to other bollywood actresses or wives or anyone else as bitches or whatever. It kind of got old for me, but I guess that's just how it is for her. That's her word, I guess.
The other part that intrigued me about this novel was the whole murder mystery aspect of it, and the fact that it wasn't in her home turf of Mumbai. I think being in a foreign location to film a movie and having to deal with a murder that someone wants to pin on you makes for some juicy time. Especially since Zara is not a stranger to the constant death threats, and even an attempt on her life at a premiere of one of her movies. It's sad that the incident was deadly – not for Zara but for someone on her staff – and that somehow Zara has had to steel herself from actually feeling some sort of emotion about it. Is that strength or cowardice? I can't really say. But in this world, I feel like Zara being truthful and vulnerable to her fears would have had her slaughtered by the press and others in the industry before she could even blink.
This was definitely an interesting novel, and I'm curious to see what else Khan will write in the future.
Thank you so much again for this opportunity! I think this is the first book that I ever read that dealt with the Bollywood industry, and even though there were a lot of drama in it wasn't always in that industry, I liked seeing it in a book for once. One of my favorite Bollywood movies is Bride and Prejudice and I actually feel like I should find it and watch it again. Isn't it funny that both this book and that movie deal with retellings of Pride and Prejudice?
Maybe I like retellings of this story more than the original. Oops.
Thanks for visiting my stop on the tour! Don't forget to check the rest of the blogs out and show some support for this debut novel.