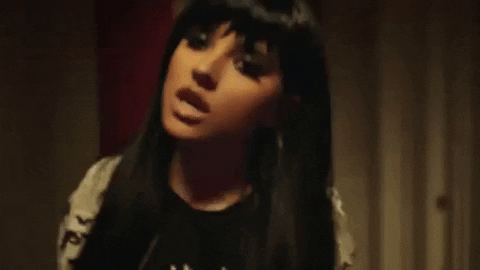 Lisa @ Bookish Fantasies hosts this weekly meme, and definitely take part in it if you haven't already.
Want to participate in Shelf Control? Here's how:
Write a blog post about a book that you own that you haven't read yet.
Add your link in the comments!
If you'd be so kind, I'd appreciate a link back from your own post.
Check out other posts, and…
Title: A Blade So Black
Author: L. L. McKinney
Published: September 25, 2018
Length: 384 pages
The first time the Nightmares came, it nearly cost Alice her life. Now she's trained to battle monstrous creatures in the dark dream realm known as Wonderland with magic weapons and hardcore fighting skills. Yet even warriors have a curfew.
Life in real-world Atlanta isn't always so simple, as Alice juggles an overprotective mom, a high-maintenance best friend, and a slipping GPA. Keeping the Nightmares at bay is turning into a full-time job. But when Alice's handsome and mysterious mentor is poisoned, she has to find the antidote by venturing deeper into Wonderland than she's ever gone before. And she'll need to use everything she's learned in both worlds to keep from losing her head . . . literally.
I was sent a free copy to read and review in celebration of the sequel coming out! So best believe I'm going to read this in October!
Last week! I forget what day, but I got it and mentioned it in my Sunday Post.
When it was pitched to me as "what if Buffy fell down the rabbit hole?" I was freaking sold. 🔥🔥🔥 Plus a POC main character with that natural hair and she's not a slave or anything like that? Sign me the hell up.
I can't wait to read this one, fam. Let's make sure I read it soon so I can make time to read the sequel. 🖤