I'm actually super bummed that I missed last week? I think it was because I didn't set it up sooner than I should have, and I really didn't have time on Saturday night to take photos, and write my thoughts down. So I just gave up, and I'm totally ashamed, but I'm back!
The Sunday Post is a weekly meme hosted by Caffeinated Book Reviewer. It's a chance to share news about the past week, reading recaps, new hauls, and more.
Okay apparently I'm just never ever going to read my backlisted ARCs because I suck as a person. No really, I'll get to them and when I do, you'll totally think it was worth the wait, okay! I swear it.
Please don't kick me, publishers.
Wings of a Flying Tiger – Iris Yang
Will of a Tiger – Iris Yang
Athena's Choice – Adam Boostrom
The Soulstealers – Jacqueline Rohrbach
Fall Rotten – Eric Serrell
Kingdom Cold Series – Brittni Chenelle (9/22)
Shantallow – Cara Martin (9/24)
The Oath – Michael L. Lewis (9/26)
Six Goodbyes We Never Said – Candace Ganger (9/27)
The Athena Protocol – Shamim Sarif (10/3)
So I low-key started a new diversity series on my blog, and I'm really kind of proud of me for writing down my thoughts on it, even though I was high key nervous that I sounded completely unintelligent so I had a few friends read it.
But yeah, that's my post of the week.
I haven't responded to any of the comments yet because I really need to be in the right mindset to respond, and my head is killing me, so I will soon. But please, please if you want to add in your thoughts, I'd love to read them! I've read all the ones I received so far, and I'm honestly loving the discussion that's happening.
Two weeks worth of haul, fam. Enjoy ittttt.
Eleanor Oliphant is Completely Fine – Gail Honeyman
The Princess Diaries – Meg Cabot
Where'd You Go, Bernadette – Maria Semple
The Unhoneymooners – Christina Lauren
Fix Her Up – Tessa Bailey
With the Fire On High – Elizabeth Acevedo
Legend – Marie Lu
Prodigy – Marie Lu
Champion – Marie Lu
The Fever King – Victoria Lee
Why do I do this to myself? It's not like I don't still have all the other library books sitting on my kitchen table waiting for me to read them. Ughhhhh someone invent a cloning device already.
All the Bad Apples – Moira Fowley-Doyle
The Surface Breaks – Louise O'Neill
With the Fire On High – Elizabeth Acevedo***
The Girl King – Mimi Yu
A Hero Born – Jin Young
Permanent Record – Mary H. K. Choi
Frankly In Love – David Yoon
You'll notice that With the Fire on High is on here twice. Why? Because I finally bought the book and apparently the library one came in around the same time so now I can return it and keep my copy. Fun, right?
Smarter Than a Monster – Brandon Mull
A Blade so Black – L.L. McKinney
So I was so surprised to get both of these ARCs in the mail to review! I know that A Blade so Black already came out a while ago but I got the opportunity to read this and its sequel before it comes out, and I can't freaking wait! I already read Smarter Than a Monster and that review will be coming up for a blog tour in October, but I wanted to show that I got it because look how cute it is!
Hmm… anything personal in my life?
I guess my 5th year anniversary is coming up in October and I honestly don't know how to celebrate it. I know it's not going to be anything too crazy because we want to keep on saving money, but it would be nice to go glamping and stuff, you know?
Oh and I finally found out that I do have a mild case of sleep apnea, and I finally received my CPAP machine, so hopefully that can help me get some real and much needed rest, as well as help combat my sleep apnea. It's still uncomfortable to wear, and honestly I feel like when I wear it, I still keep waking myself up, but I've only used it three times. I just need to get used to it. Here's to hoping that it will work out for me!
I also didn't get a chance to see Dana last week like I wanted to because I was feeling super shitty but I do hope to see her again soon. I did however go to my presentation because I couldn't get out of it, but apparently I did a great job, so it was worth it?
I feel like I didn't really watch anything these past two weeks because I was trying to concentrate on reading, but I did have the urge to watch one movie that I hadn't watched in like forever.
I freaking missed this movie, and the soundtrack and the visuals and just ugh. Also seeing Lena Headey in something besides Game of Thrones – I love that show and her in it, that's not what I'm saying – was great! True Queen material right there.
I've been listening to quite a few playlists at work – I won't listen to Priory at work because I so need to concentrate on that – and I'm so glad that Spotify has some great playlists for me to listen to. Seriously, it helps me get through the day so much faster.
I freaking love this playlist so much. Something about it just gets me feeling super good.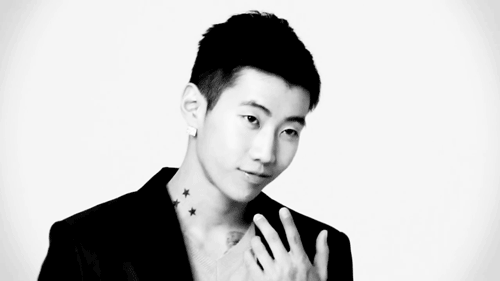 I think things are getting better eventually. I just have to stay positive and continue to keep pushing and keep moving forward. Even if it seems like there are times where I want to hide away, give up, or just disappear forever. I know it sounds really bad, but I feel like it's better to be honest than to hide it away. I used to do that, and it would physically affect me. Mostly my heart. I don't want have more health issues.