Title: These Witches Don't Burn
(These Witches Don't Burn #1)
Author: Isabel Sterling
Genre: YA Paranormal
Format: Hardcover
Length: 336 pages
Publisher: Razorbill
Publish Date: May 28, 2019
Animal Sacrifice, Attempted & Actual Murder, Sex,
Homophobia (challenged), Leg Injury,
Fetishization of wlw (challenged), PTSD
Lesbian, Bisexual, Queer, Trans Male
Sapphic Saturday #1
So I read this for the first ever Sapphic Saturdays readathon on Twitter, and I had been holding out on reading this until now, and I'm kind sad I wanted this long, but also glad that I got to read this pretty much in an entire day? It was pretty great!
Hannah is our MC, and an Elemental Witch in high school. She is dealing with the fallout of her breakup from girlfriend Veronica. Some sort of situation happened in Manhattan that made Hannah realize that things were not going really well between her and Veronica. She's one of my favorite characters in the novel, and I am so proud of her for learning how to stand up for herself.
Gemma is Hannah's best friend and what a great friend at that. Unfortunately, she is the token Muggle in our story, and she is not happy about that. She's a dancer, and she is loyal to a fault. She knows almost everything about Hannah except for the big thing – Hannah can't say that she's a witch for obvious reasons – and she makes sure that Hannah can deal with her emotions with Veronica.
Veronica is the hot Elemental ex but she is pretty manipulative to get what she wants. That's unfortunately something that Hannah needed to learn. Not only were Veronica and Hannah best friends, but are also in the same Clan and the same Coven. They can't get away from each other even if one of them wanted to.
Morgan is a new girl in town, and is totally into Hannah. Also, Hannah is totally into Morgan as well, despite not knowing whether or not she can truly get over Veronica. Morgan is an only child, also a really great dancer, and is just someone that wants find a life in Salem.
Savannah is Veronica's friend, and seems to have a major problem with Hannah because of what Veronica has told her. She's more of a side character and there's not much to learn about her that isn't a spoiler. Maybe we'll learn more about her in the second one.
Witches.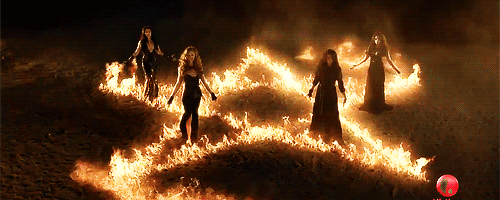 Well not evil witches, you know? Just queer witches. There are three Clans that descended from the Three Sister Goddesses: Elementals, Casters, and Blood Witches. Blood Witches get a majorly bad rep because they can control others once they have access to even just a drop of their blood. It's pretty cool, but of course they are seen as evil. Lame, right?
Hannah believes that there may be a Blood Witch after her, the same one that almost killed her in Manhattan – the story is still not clear on what really happened, but from what we know, pretty much caused Hannah to suffer from PTSD understandably.
Also, we are trying to see how Hannah moves on from her relationship from Veronica, among other things.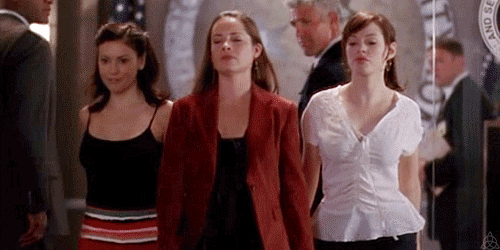 Consent is sexy, okay? Like… that is one of my all time favorite parts about new books that are coming out lately.
I love normalizing consent between two parties, and showing that someone actually cares about making sure that their other person is okay with their actions.
Also, yeah I just really liked this book so much? Like, I'm so glad that I read this one??? I just can't get over it.
Manipulation is not sexy.
Also, do you see that forcing yourself on someone even if you were previously together before is not good? It also really proved that Veronica never really listened to Hannah throughout their relationship. I don't know about their friendship, but they were not good together as a couple, unfortunately. I'm glad Hannah was able to see that.
It's so funny, but it's hilarious when I actually really like this book and I apparently have nothing much to say about it? I just can't wait for the second one. I need to learn more about Morgan. I want to know how Hannah learns how to cope. I want to know what happens with Gemma.