Have I ever mentioned that I absolutely love being a blog tour host? Especially for companies like Fantastic Flying Book Club? I'm pretty sure I've said it many times.
Thank you so much to Fantastic Flying Book Club, Rebecca Shaeffer, and HMH Books for Young Readers for allowing me to join on this blog tour for Only Ashes Remain. Doesn't this look like an intense and awesome book? I was so thankful to be chosen to take part, and I hope you enjoy my review and playlist that I've created for you here. Don't forget to check out the full tour schedule by clicking on the banner!
by Rebecca Schaeffer
Publisher: HMH Books for Young Readers
Release Date: September 3rd 2019
Genre: Young Adult, Fantasy, Paranormal
After escaping her kidnappers and destroying the black market where she was held captive, all Nita wants is to find a way to live her life without looking over her shoulder. But with a video of her ability to self-heal all over the dark web, Nita knows she's still a prime target on the black market.
There's only one way to keep herself safe.
Nita must make herself so feared that no one would ever dare come after her again. And the best way to start building her reputation? Take her revenge on Fabricio, the boy who sold Nita to her kidnappers. But killing Fabricio is harder than Nita thought it would be, even with Kovit by her side. Now caught in a game of kill or be killed, Nita will do whatever it takes to win.
Website / Goodreads / Twitter / Tumblr / Instagram
Rebecca Schaeffer was born and raised in the Canadian prairies. Her itchy feet took her far from home when she turned eighteen, and she hasn't returned for more than a few months here or there since. You can find her sitting in a cafe on the other side of the world, writing about villains, antiheroes and morally ambiguous characters.
Her debut , Not Even Bones, is about a girl who dissects and sells monsters on the internet. Not Even Bones received a starred review from Booklist, was shortlisted for the Sunburst Award for Speculative Fiction, as well as the Cybilis awards.
The sequel, Only Ashes Remain, comes out September 2019.
Disclaimer: I voluntarily read and reviewed an advanced copy of this book. All thoughts and opinions are my own. Thank you to Netgalley, Fantastic Flying Book Club, and HMH Books for Young Readers for this free copy. All quotes in this review are taken from the Advanced Reader Copy and may change in final publication.
Human Trafficking, Dismemberment, Torture
Latinx
TBR Readathon: Recently Released
ATLA Readathon: Interesting Villain
Hogwarts House Battle: Read Only at Night
The cover is very deceiving, and I'm so glad for it! I wasn't expecting a paranormal aspect to this novel until I read some of the tags on Goodreads, and I was instantly intrigued. I also did not get to read the first book, so that was my bad.
I wouldn't even say that Nita is really a good guy. She's had to do a lot of bad things in order to stay alive. While her mother was really the one that was killing these supernatural "unnaturals" (I totally hate that term, and so does Nita, so that works), she was the one that ended up dissecting them. Well, the one time that she ends up doing a good deed ends up biting her in the ass and she ends up tortured and dismembered on the Dead Market, it makes sense that she doesn't want to be a good girl. Oh, and she has the power to manipulate her body, which is why she's coveted by so many in the black market.
Kovit is the zannie that ended up helping Nita escape the Dead Market, and somehow they are friends. For my gentle friends that don't know what a zannie is – do I even know? – but they are a kind of supernatural creature that eats people's pain, and expert torturers. I mean, if you can feed yourself like this, why wouldn't you make sure that you're good at it?
This novel takes place after the events of the first novel, and shit has definitely hit the fan for Nita. She somehow was able to escape her capture in the Dead Market, but then she comes face to face with the boy that she not only rescued, but was also the one that sold her to the black market.
You best believe she's going to exact revenge on his ass. Who wouldn't do the same?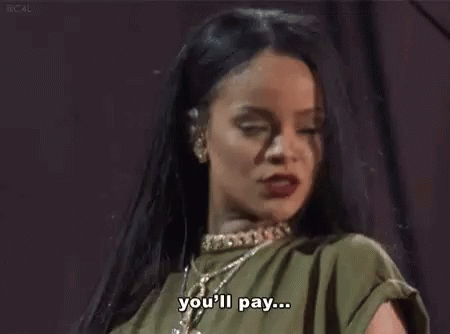 Okay I love the fact that Nita is not a good girl. Seriously, she isn't. And I love that she's going to take revenge on those that wronged her, I mean even more than what she did in the first novel. She has a flashback of how she ended up burning down the Death Market, and I was totally rooting for her. Kind of wish that I ended up reading it to see just how much damage she caused, but the flashback works too.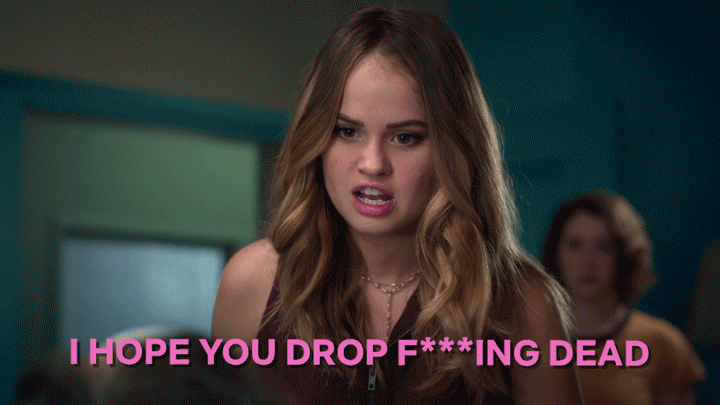 Honestly? I'm not really sure that I disliked enough to make a list. I mean, of course I need to go back to read the first one so I can get a better understanding of what happened to Nita in the Death Market, but since this book takes place after that and she does a mini flashback of it, it didn't stop with my flow.
Oh wait. I don't like Nita's mom. I don't really think she cares about her daughter, and that just breaks my heart.
I may have to get into this world way more often! I loved the paranormal aspect of it, and I think it was refreshing that it wasn't just all vampires and werewolves and witches (oh my!). Not that anything is wrong with that, but I love reading about other types of creatures, you know? I think a lot of you would end up liking this one for sure.
I think you guys know how obsessed I am with making playlists by now, yeah? I should honestly do it more often, but at least it happens every once in a while that I can still share them with you!
This was honestly such a fun ride. I think I have a lot of fun making these posts the most because they are soooooooo long and I get to put a lot of my time and energy in them. I mean, not saying that I don't do that every other time, but especially blog tour posts because there's more than just a review involved.
I appreciate you so much for staying with me in this journey and enjoying my take on this novel. I couldn't have done any of this without your support, and I love you all for it.