I am so honored and thankful to be a part of this blog tour with Rachel's Random Resources! Click on the banner to see more information and the rest of the stops on the tour. I'm in the company of some awesome bloggers so go check them out!
What does a Wookie, coffee, quinoa, and traffic have in common? Alien 597 comes to Earth to discover its mysteries.
Clara L Molina writes Science Fiction books most of the time, dabbles in comic drawings occasionally, and writes to laugh at herself all the time. She has a computer science degree, but has been a lifelong writer. She currently lives in San Antonio, Texas, and enjoys fresh air and days where her hair is not frizzy.
​Follow Clara L Molina
Website: https://www.elboxa.com
Best line in the book:
I think this was an interesting first impression of an alien visiting the USA for the first time. I think it was funny that humans wanting to drink coffee makes us similar to ants because they don't rest for a very long. I guess I can totally see that.
It's also interesting that from an alien's perspective, everyone is in competition to destroy the world. I totally see it, although it is a sad thing to hear from an outsider's perspective. Outsider meaning someone from another world, not someone from another country. How can we see who wins when we are all dead? I guess that's something to think about.
This was a super short read, so I can't really say too much about it, but I think it would be interesting for you to read.
What was your inspiration behind this novel?
The innocence of seeing the ridiculous, and seeing something for the first time, without any judgments.
What kind of alien would you want to be friends with?
One that doesn't want to kill me. He doesn't need to have the answers to the universe, but rather give a different perspective.
If you weren't an author, what would your dream job be?
Something that doesn't require me to have a boss. But my next thing after an author, would be cartoonist. An artist. I love creating, and it also involves storytelling.
What kind of advice would you give to your younger self about writing?
Be consistent. Your writing for yourself, because you enjoy it. So practice, practice, practice, and have fun with it.
When writer's block hits you, what's your method of getting out of it?
If it's a major block, I stop writing. I have interactions with people, watch a TV show, and hear some good music. Sounds a lot like procrastination, but that's what gets me out of a rut.
What was the weirdest question you've had to answer in an interview?
What kind of alien would you want to be friends with? But it goes with my book, so the context is right 🙂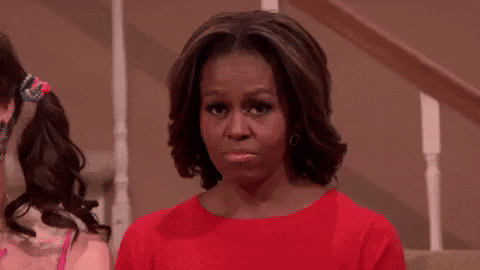 That was my question, wasn't it?
This was a super quick read, and I had a lot of fun with this interview. Thank you again, Clara, for taking the time to answer my questions! I'm sorry about the weird one. I figured it would be a fun one?