Can't believe that it's already August. For some reason, I thought I still had more days in July left but I was completely wrong. All that travelling really took a beating out of me, if I'm quite honest. I ended up sleeping the majority of the day yesterday, and thank goodness I planned out my Top 5 Saturday post on Friday before I headed home. I would have been super late posting. And now it's 2AM on Sunday and I'm awake because I wanted to write out my review for the last ARC I read and I figured since I'm probably going to not wake up again for a while, I should go ahead and work on this.
Wow, that was a lot of word vomit. Sorry!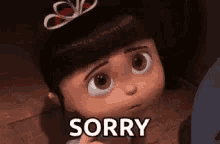 Started: July 16, 2019 | Finished: July 31, 2019 | Rating: 3 Stars
---
Started: July 14, 2019 | Finished: August 1, 2019 | Rating: 5 Stars
---
Started: August 2, 2019 | Finished: August 3, 2019 | Rating: 4 Stars
Well, look at that! I finished three books this week. Way better than when I was on vacation, right? I did not think that I was going to finish Comeback as quickly as I did, but I was just so invested in Emery and NEON as a whole, that I couldn't get enough. I ended up staying up all night to finish it – hence the 2AM post right here that you won't see until 9AM EST because I'm not going to do that to you guys.
For some reason, I was looking at my stats and saw a surge of views these past couple of days?! I'm so confused as to what I did, but I appreciate you guys reading my work! It means so much to me. Be sure to keep linking me on your blog posts so I can see what's going on. I also like to do the occasional blog stalking (not real stalking, we talked about this in a previous post) but where I will go through a bunch of your posts in chronological order and make sure I read and comment and show you love. So I'll keep doing that because I love reading all of your posts!
Can't wait to see if I finish the rest of my BookSirens books before their deadline (like in 4 days or so.) Wish me luck!