Title: Comeback, A K-pop Novel
Author: Lyn Ashwood, Rachel Rose
Genre: YA Contemporary
Format: eBook
Length: 312 pages
Publisher: Ashwood & Rose
Publish Date: June 8, 2019
Rating: ★★★★
Recommend: Yes!
Disclaimer: I voluntarily read and reviewed an advanced copy of this book. All thoughts and opinions are my own. Thank you to BookSirens and Ashwood & Rose for this free copy.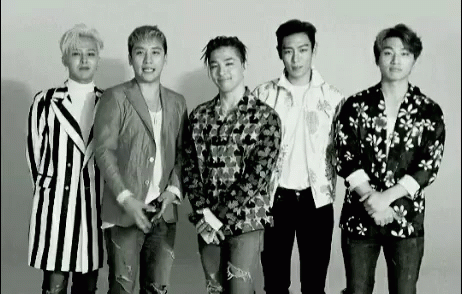 I'm not gonna lie. The biggest appeal to me when I requested this on BookSirens was that it was a K-pop novel. I freaking fell in love with the K-pop world thanks to BIGBANG and their song "Lollipop" with my other favorite group 2NE1 (so sad that they disbanded, but that's a whole different story).
But I ended up falling in love with this book in the same way that I fell in love with BIGBANG and 2NE1 and the other groups that I will occasionally follow, because I feel like Ashwood & Rose really brought life into the group NEON that they created for their novel. I almost thought that they could have been a real group that I could look up on YouTube right now and watch their videos. That's how believable this felt to me.
I also feel like this book did an amazing job of showing the behind the scenes look at what goes on in the K-pop industry. Sure, there are videos you can watch that are claimed to be "behind the scenes" but I don't feel like those always show the real story. You could tell that they did some pretty good research on the background of the Korean Entertainment history. I think that's also what made it believable for me. There would be scenes where NEON is on camera for their Live videos with their fans (affectionately called GLO) and they are all smiles and charm and perfect. When the live feed turns off, they are exhausted and their perfect smiles go away. These guys are pretty much kids after all. I think the youngest may even be 18 or 17 years old? Their lives and schedules are so hectic, to the point that they don't get to eat or sleep regularly. It's no wonder that they are able to make their fans happy all the time, and do a great job at that.
Emery was my favorite character out of the two main characters. Don't get me wrong, I did like Alana a little bit, and I could feel her grief and guilt over what happened in her past. But there was some parts of her that I just didn't really agree with. But I understand. She was going through a major depression over what happened, and she thought that the best way to "deal" with it was to run away from it. Of course, that doesn't always work out, but she had to learn for herself what would really help her to heal. You could tell that there would be times where she would dissociate, especially when she was working for one of the companies in the beginning. You could just tell that something wasn't right, that she was holding on to something that she didn't want anyone else to know. So it made it hard for me to really want to let her in, since she wasn't letting anyone else in.
I hope that makes sense.
It seems like I want to say more about this, but that would be going into spoiler territory, and I do my best to not spoiler anything in my reviews so I'll just say that I love when friends actually work out and can bring some light to the darkness that some people feel on a daily basis. Sometimes just having a support system of friends that can be a family can really make the difference in someone's life.
Additional Disclaimer: I received an advance review copy for free, and I am leaving this review voluntarily.