Thank you so much Kibby @ Something of the Book for hosting Friday Favorites! Thank you also for adding all of the year's topics to your page so we can try to plan ahead as best as possible. I know I will try to take advantage of that when I'm able to catch up again. Today is my last day of being in Hawaii and I'm honestly so sad! I'm glad that I get to spend some time with my mom and brother today, and we are just relaxing right now watching Legend of Korra while I write this blog. I can't wait to see them again.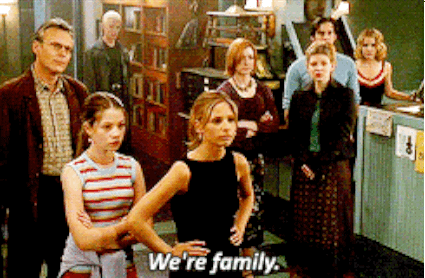 Back when I was roleplaying on Tumblr, someone had posted a master list of all the tropes that literary works can deal with, and man do I wish that I could find that list again. So these are some that I named myself.
---
Enemies turned lovers (sometimes I like that one if it's done right)
Ordinary girl finds out she's the chosen one
Estranged friends coming together after an incident
Learning about her culture and appreciating it finally
This was really hard for me honestly. I don't know if I really have a favorite one, or maybe I just don't pay attention. What's on your list?