Shameless Happy Birthday plug! This one is definitely going to be a fun one because I'm so proud of the progress of my blog (I'm gonna keep saying that until I get over it, sorry!) and I love being a part of this community! Here's my second ever Top Ten Tuesday post, hosted by That Artsy Reader Girl. If you participate, make sure you add your post on her Linky! You'll find this one here as well.
Unpopular Bookish Opinions seems super broad, so I'll take a crack at it and see what ends up happening!
Unpopular Opinion #1: The Mortal Instruments Series is one I can't read.
I tried guys. I really did. I didn't even get 100 pages in before I threw in the towel. I think there was another post that I mentioned this, and I know there are so many people that can't get enough of these books (I mean, aren't there a ton of spin off novels as well?) but I just couldn't do it. I'm sorry. Don't disown me.
---
Unpopular Opinion #2: The Books are Not Always Better than the Movie/TV Show
This one was hard, but I really only agree with it on a couple of examples: The Vampire Diaries and The 100 mostly. I remember trying to read the first book of The Vampire Diaries, and I couldn't get past the first chapter. Having loved the TV series before touching the books, I knew that they changed certain key elements of the characters, which I feel made the show way more enjoyable for me. I hated Book Elena. Plain and simple. To me, it made more sense for Katherine to be a bitch than Elena. The 100 TV show having Octavia as more of a main character than a side one made me love the show (major love for Marie Avgeropoulos) so I couldn't handle Octavia making barely a blip in the book.
---
Unpopular Opinion #3: Switching between Audiobooks and physical books is normal.
For me, it's normal because there may be a narrator that I'm not feeling but I like the book. I don't even know if that make sense. Like for The Atomic City Girls, I tried to listen to it first because I'm still getting used to reading Historical Fiction. I wasn't into the narrator so much that I almost DNF the book. But when I switched to the physical copy, I was able to get into it more and ended up finishing it. I didn't love it, but I liked it enough that I was glad I finished it. Sometimes it just happens that way.
---
Unpopular Opinion #4: Reading eARCs are awesome, but hurt my eyes.
Especially when the books are massive! Maybe I just need to get new glasses, maybe I need to actually find my Kindle and use that instead of my phone, or something. I'll never give up the opportunity to read eARCs, but I wish I was established enough that I could request a physical copy so it doesn't strain my eyes so much.
---
Unpopular Opinion #5: Having multiple copies of the same book is awesome, if you can afford it.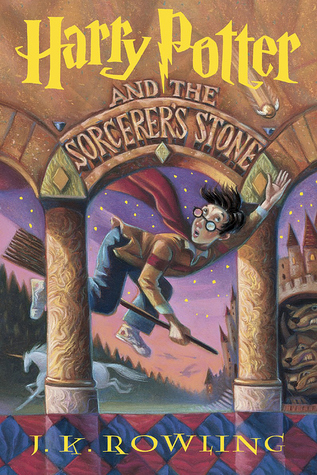 I know there are always various editions of books, especially popular ones, and I'm not one to shy away from getting a special edition just so I can say I have it. But sometimes I think I need to remember that my money doesn't grow on trees, and if I'm only getting it to say I have it, and not to use it and cherish it, then I'm wasting it on me when it could be used for something else. That's just me though.
---
Unpopular Opinion #6: Celebrity Books Clubs don't always pick the best books.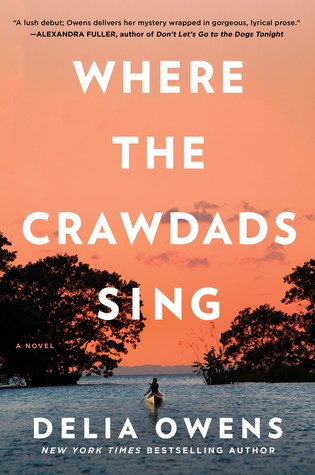 Disclaimer: I haven't read this book yet, so I'm not talking about this book specifically. I think some people are under the impression that if a celebrity picked it for their book club, that it's automatically going to be amazing for everyone. I don't think that's always the case. Not everyone has the same reading habits or genres that will appeal to everyone, so don't feel discouraged if you couldn't get into a book that Reese Witherspoon said was the best book on Earth (no offense).
---
Unpopular Opinion #7: It is OKAY to not finish a book.
This is more for me than anyone, since I have this urge to finish all the books I start, even if it takes me years and years. But as you saw above, I'm working on it. I'm not going to put myself through the agony of finishing a book just because I started it. Unless it's an ARC or someone asked me to read it, but even that. If I truly can't finish it, then I'll have to stand my ground and say so.
---
Unpopular Opinion #8: You do NOT have to like a book that EVERYONE ELSE does.
This one should be pretty obvious, but I also feel like since this community is so big and open, that we should for the most part have the same reading interests. But of course that's impossible, and we shouldn't feel bad for not liking a book that everyone else has fallen in love with, or even vice versa. Maybe this isn't an unpopular opinion, but who knows.
---
Unpopular Opinion #9: Full Cast Audiobooks can be amazing, if done well.
Think of it as a movie: if the actors playing the characters make sense and make you want to invest in them, then it's perfect. If the actors just seem like they were chosen for their star power, but don't make the character feel real at all, then it's a waste of talent and energy. I feel it's the same for audiobooks. Sometimes, just having the one narrator play all the characters makes sense, but other times, having a full cast makes the story come alive in a way that you wouldn't have imagined.
---
Unpopular Opinion #10: Diversity in books should not be shamed.
I put this book because Sarah Glenn Marsh told a story about how an old lady basically made her feel like her book was shit because of bisexual necromancers. Like seriously? That was one of the coolest things about this book! Diversity should also not just be a check in the box to show that "hey, this book has diversity in it" and trust me, we can tell when that's the case. We need to celebrate all kinds of diversity in our books because hey, the world is diverse. Let's give everyone a chance to feel like their story belongs in books. Definitely not an unpopular opinion, but one that still needed to be said.
---
Phew! That was a long one, and pretty difficult to write! Let me know if you agree with these (maybe they aren't so unpopular at all) or why you don't agree. But until next time…