Welcome to Thursday Quotables! This feature is the place to highlight a great quote, line, or passage discovered during your reading each week.  Whether it's something funny, startling, gut-wrenching, or just really beautifully written, Thursday Quotables is where my favorite lines will be, and you're invited to join in! Hosted by Lisa @ Bookshelf Fantasies.
"Coolie had taken away her right to choose how she would live and to whom she would reveal her secrets."
First, I want to say hey everyone, and I hope you're okay with me doing this weekly prompt as my first welcome-back blog post after like twenty thousand years.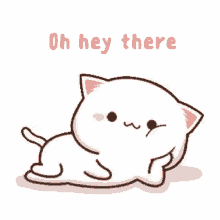 Second, this seems to be a common theme for Iris throughout this first novel, and it bugs me so much because Iris doesn't deserve it. Yes, this book takes place in the late 1800s and in London, and yes, racism runs abound in this time and place, but sheesh, I hate that she has to go through it.
I wouldn't say this is much of a spoiler, but at the beginning of the novel, after we find out that Iris can't seem to stay dead, her boss at the circus basically outs her to the entirety of London during a show. And she didn't even have the opportunity to get out of it. She dies in front of the entire audience and returns to life; now, everybody knows her secret. How unfair is this to her? Someone who has been trying to figure out why she's the way she is and what her identity is since she doesn't seem to have any memories from before a specific event in her life, and just life in general. There are always men trying to use her for their purposes, whatever they may be, and she wants to fight it.
This moment sets her up for what happens toward the novel's end and will enforce her decisions in the rest of the trilogy. I'm excited to see what happens and how her character develops.
The Bones of Ruin
by Sarah Raughley
Series: The Bones of Ruin #1
Publisher: Margaret K. McElderry Books
Release Date: September 7, 2021
Genre: YA Historical Fantasy
Length: 496 pages

As an African tightrope dancer in Victorian London, Iris is used to being strange. She is certainly a strange sight for leering British audiences always eager for the spectacle of colonial curiosity. But Iris also has a secret that even "strange" doesn't capture…​
She cannot die.
Haunted by her unnatural power and with no memories of her past, Iris is obsessed with discovering who she is. But that mission gets more complicated when she meets the dark and alluring Adam Temple, a member of a mysterious order called the Enlightenment Committee. Adam seems to know much more about her than he lets on, and he shares with her a terrifying revelation: the world is ending, and the Committee will decide who lives…and who doesn't.
To help them choose a leader for the upcoming apocalypse, the Committee is holding the Tournament of Freaks, a macabre competition made up of vicious fighters with fantastical abilities. Adam wants Iris to be his champion, and in return he promises her the one thing she wants most: the truth about who she really is.
If Iris wants to learn about her shadowy past, she has no choice but to fight. But the further she gets in the grisly tournament, the more she begins to remember—and the more she wonders if the truth is something best left forgotten.
It's nice to write on here again. Honestly I don't know when I'll be writing full length reviews on my blog again, but I want to. I just haven't been able to sit down and write on my blog in literal years. I'm surprised that I was able to make this post, so yay me! I'm glad that I have different weekly memes to go back to and work on so that I can get back in the habit of posting and writing again. I don't know if any of these are no longer active anymore, but it serves a purpose either way so I'm going to just push on and do it away.
I hope you're all doing well. I know some of you follow my Bookstagram so you've probably seen me more active there. Which is honestly funny because I am the literal worst at doing creative photos for IG! And yet I feel like sometimes it can be easier than figuring out what to write. Anyway, all this rambling is to basically say that I'm trying to get back into my reading habits that are in addition to actual reading. These were things that I absolutely loved doing and I want to get back into that joy again, so here I am. Inspiration and motivation comes in spurts, but I feel like if I set aside time to work on a post every day, that's the first step to move forward.
Plus I like having the space to ramble and figure out what's on my mind and let it out. And this seems to be the best place for me to do it. Feel free to leave me some comments and say hi if you'd like! There's never any pressure to engage with me. Just you visiting is amazing enough, and I appreciate each and every one of you. Hope to see you again soon.