Hello mersquad!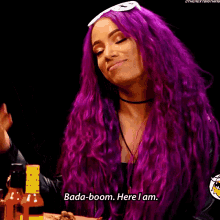 *sidenote: someone said I should get a mermaid tattoo that incorporates my favorite books and I'm all for it!
Anyway, how are you doing? I'm back with a rapid review round-up post because I'm seeing that I can't really commit the brainwork to write up full reviews even for books that I really enjoyed! But writing something is better than nothing, right? So here's the latest two books that I finished and want to talk about. I may do a book club thoughts post for Beasts of Prey since I'm having that meeting on Sunday, so possibly stay tuned!

Technically this is an ARC review since I was supposed to read it a long, long, LONG, time ago, but I only got to it now thanks to it being a book club pick for the Eleanor's Norfolk Speculative Fiction Book Club. My gosh, this was such an amazing book and I was not expecting multiple twists like that. I can't believe that this was Gray's debut, well yes I can believe it because there have been so many amazing authors debuting lately so yeah, I shouldn't be surprised.
Can I just say that I really appreciate the whole concept of trying to fight patriarchy and their need for silencing powerful women by demonizing them? Because you get all of this in this novel, and when you realize that, things start to become more transparent. I loved the development of the partnership and trust between Koffi and Ekon as they go further into their mission and learn about one another. I loved the chapters about Adiah and wish that I got to hear more from her, but what we did hear from her was pretty amazing. I believe Gray's portrayal of OCD with Ekon was done really well, and this was just such a beautiful and rich story. Please, please, please keep giving us more African-inspired YA fantasy novels because we need more of these in our lives.
Thank you Penguin Teen for sending me a copy of this ARC! I know it's so late but I thoroughly enjoyed this opportunity. I can't wait to read the sequel! Check out the new covers!
I read this as a buddy read with someone from a Facebook group and I'm so glad I had an amazing buddy read experience with this person! We legit just finished this last night – I'm technically writing this on Saturday night so I finished it TONIGHT but this is posting on Sunday so… yeah you get what I mean – and I immediately had to text her to let her know what's up.
WE WERE BOTH SHOOKETH AT THE ENDING!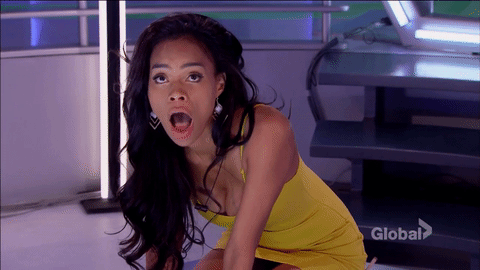 I adored this book so freaking much, and I'm really, really glad that I got to read this. I adored the dichotomy of the light and the dark, how Ren never felt full Reaper or full Shinigami because she wasn't. She was both, and yet people couldn't see her as either because she was both… and ugh those parts just really got to me because I felt that. I've been super vocal about my experiences of being treated as not enough of what I am, both outside and within the book community, so I'm sure you know how much I relate to characters who go through the same thing. I loved her journey to and through Japan, and I loved the sibling dynamic between Ren and Neven and my gosh. Hiro. Hiro, Hiro, Hiro. The ending was freaking traumatizing honestly and it's making me seriously wish that the second book would come out already. Or at least the synopsis! I need to know what's going to happen next.
I am so happy that I got these reviews out! Thank you to those that have stayed for this whole post, I highly appreciate it. I hope to be able to write some more and hopefully get back into posting more regularly again. Both on here, and on Bookstagram!
I hope you're doing well. See you soon.