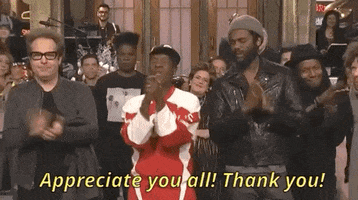 Disclaimer: I voluntarily read and reviewed an advanced copy of this book. All thoughts and opinions are my own. Thank you to TBR & Beyond Tours, Nikki Barthelmess, Edelweiss, and HarperTeen for this free copy. All quotes in this review are taken from the Advanced Reader Copy and may change in final publication.
My gosh if this didn't hit a special part in my soul…
I'm really lucky that I was never kept away from my heritage on purpose, but there are still so much aspects of all of my heritage that I don't know about or have ever experienced. I couldn't imagine being forced not to learn about it, or not to embrace that part of me that makes me who I am.
Well, actually I can find some similarities here that makes me think about all the things we have to hide about ourselves to be considered "American" enough or whatever that really means. When my mom and her siblings were growing up, my grandpa made sure that all of them only spoke English and spoke it without a Chamorro accent because he didn't want others to think less of them for it. So while my mom can understand Chamorro and speak a little bit, she's not fluent like my grandma and grandpa, and those that were able to speak both at home. Coming down to me, I can't even understand a lot of things in Chamorro outside of the basics, nor can I speak it. Has that part of my heritage been lost forever in an attempt to assimilate into a country that isn't as welcoming of different people as we believed?
Again, this is a story where I could only imagine what I would do if I were in Ri's situation. I felt for her so much, and was really emotional reading this story. That sense of identity that she thought she would find if she found her mother wasn't as clean cut and present as she believed. Something as abstract but so important as knowing one's identity can be such a tremendous burden to not have, or not understand. What a powerful theme for this story.
So I'm going to kind of cheat here since maybe I had too many thoughts going on and a lot of them were very similar so I'm just going to sum it up with one gif.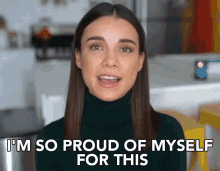 Everything Within and In Between
by Nikki Barthelmess
Publisher: HarperTeen
Release Date: October 5, 2021
Genre: YA Contemporary Fiction
Length: 336 pages
I Am Not Your Perfect Mexican Daughter meets Color Me In in Everything Within and In Between where Ri Fernández struggles to reclaim a heritage and a mother from her strict grandmother who has kept Ri away from both.
For Ri Fernández's entire life, she's been told, "We live in America and we speak English." Raised by her strict Mexican grandma, Ri has never been allowed to learn Spanish. What's more, her grandma has always pushed Ri away from the neighborhood they call home and toward her best friend's world of mansions and country clubs in the hopes that it'll bring Ri closer to achieving the "American Dream."
In her most private thoughts, Ri has always believed that her mother, who disappeared when she was young, would accept her exactly how she is. So when Ri finds a secret unanswered letter from her mom begging for a visit, Ri decides to reclaim what her grandma kept from her: a language and a mother. But nothing goes as planned. Her mom isn't who Ri imagined she would be. And Ri's struggling to navigate the different interweaving threads of her mixed heritage that make her who she is. Nobody has any idea of who Ri really is—not even Ri, herself.
Everything Within and In Between is a new deeply honest story about the bonds between families and defining who you are for yourself from acclaimed author Nikki Barthelmess.
Nikki Barthelmess is an author of young adult books, including The Quiet You Carry, Quiet No More, and Everything Within and In Between. While growing up in foster care, Nikki found solace in books and writing. A former journalist, Nikki lives in sunny Santa Barbara with her husband, daughter, and a diva of a corgi. When not reading or working on her books, Nikki loves advocating for the rights of current and former foster youth, jogging near the beach, and trying to convince her abuelita that feminism means it's okay that her husband does all the cooking.