How is September pretty much done already? I'm so glad that things feel like it's moving pretty quickly because I need 2022 to happen like yesterday. Although at least I have a few more months to get some reading done, you know?
Thanks to the team at Xpresso Tours for hosting this tour and having me on it. Click on the banner to see the full schedule as usual. You know the drill by now, right friends?
Christina Bauer is also hosting a giveaway during this international tour! You could win an eBook copy of Clockwork Igni and more! Click here to enter, and good luck!
Disclaimer: I voluntarily read and reviewed an advanced copy of this book. All thoughts and opinions are my own. Thank you to Xpresso Tours, Monster House Books, and Christina Bauer for this free copy. All quotes in this review are taken from the Advanced Reader Copy and may change in final publication.
Bauer is a great fantasy author, and this series is no exception. If you haven't read any of her work before, I highly recommend doing so as soon as you can.
Now, while this book is the 9th book in the Angelbound series, I feel like this is a series that you could get through fairly quickly. So definitely get on this series so that you can read it and get to this story. You could read this one without reading the first eight books, but like with any long series there will be references to the previous books that you may not understand fully without having read it. Just a thought, but that doesn't mean you can't read this out of order.
I adore main characters that aren't cookie cuter cute and good. These are the vibes that I get from Myla especially in this one. I mean, I guess that's what happens when she's the Queen of Antrum and rules an underground group of demon hunters… Supernatural vibes, anyone?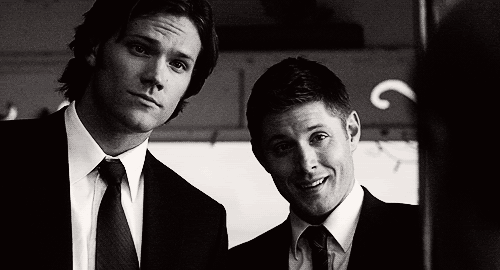 This was a fun story and as always, I appreciate being in the mind of Bauer when it comes to her fantasy novels. I adore Myla and learning more about the Igni and the mythology surrounding this world. Since I haven't read the rest of the series though, I do plan on going back through them so I can get a better appreciation of this world. I think by going through the series in more detail, there will be a lot more aspects that I'll understand better.
Clockwork Igni
by Christina Bauer
Series: Angelbound Origins #9
Publisher: Monster House Books
Release Date: September 21, 2021
Genre: YA Fantasy
Length: 330 pages
Along with my hottie husband, Lincoln, I rule the underground realm of Antrum. Being queen is hella fun… until the Forbidden Tombs.

Antrum is all caves and—considering how I'm no spelunker—let's just say I don't roam around much. When I learn about some sealed-off caverns that no one can enter, it doesn't even register. All I hear is blah blah blah Forbidden Tombs blah blah blah massive bronze pyramids blah blah blah creepy ticking sounds. I'm warned to stay away at all costs. Not a problem.

Then the Forbidden Tombs burst through the ground in my home realm of Purgatory. Bronze pyramids smash through abandoned buildings and highways, making rush hour a nightmare. Even worse, the metal structures attract tiny lightning bolts called igni, which are my very special supernatural buddies. Within minutes, every last igni gets stolen away.

Now. I'm. Pissed.

Whoever hides inside those pyramids? Time to dust off your mummies and shine up your sarcophagi. Because Lincoln and I are breaking in and kicking ass.

Angelbound Origins
In which Myla Lewis kicks ass and takes names. Nuff said.
1. Angelbound
2. Scala
3. Acca
4. Thrax
5. The Dark Lands
6. The Brutal Time
7. Armageddon
8. Quasi Redux
9. Clockwork Igni
10. Lady Reaper
Christina Bauer thinks that fantasy books are like bacon: they just make life better. All of which is why she writes romance novels that feature demons, dragons, wizards, witches, elves, elementals, and a bunch of random stuff that she brainstorms while riding the Boston T. Oh, and she includes lots of humor and kick-ass chicks, too.
Christina lives in Newton, MA with her husband, son, and semi-insane golden retriever, Ruby. She loves to connect with her fans at BauersBooks.com.