Happy Friday and Happy October everyone!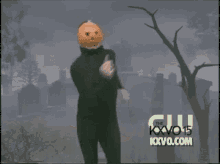 You know the drill, friends.
Disclaimer: I voluntarily read and reviewed an advanced copy of this book. All thoughts and opinions are my own. Thank you to Rachel's Random Resources and Fiona Leitch for this free copy. All quotes in this review are taken from the Advanced Reader Copy and may change in final publication.
This is another book about falling in love in another location that I don't get to explore very often. It's really making me feel travel envy you know? But it's okay because I'd rather not travel with everything going on, and you know, when you have books you can travel all over the place! So this time I got to go back to France and visit the Louvre. Yes! For once it's a place that I actually got to see during my time!
It actually made me sad to see the kind of situation that Sylvie was in with her husband, and I'm glad that we were able to see how Leitch dealt with gaslighting and abusive relationships in this story. It hurts to see characters go through this in any situation, especially coming from someone that has dealt with that personally. It was also interesting to see how Bertrand – an actual real-life pigeon – sees the dynamics between Sylvie and her husband, versus Sylvie and Phillipe. Who is Phillipe? Well, he is a night guard at the Louvre, and he ends up meeting Sylvie because her abusive husband gets her a night job cleaning the Louvre. It only makes sense that they would come into contact, and possibly find some sort of solace in each other due to their situations.
This is my first time reading a story told from a pigeon's point of view, and I think it was super unique for this kind of story – no matter how brief or seemingly innocuous. I personally liked seeing how Sylvie and Phillipe interacted with one another and I was rooting for her to get out of her abusive and loveless marriage however she could.
Falling in Louvre
by Fiona Leitch
Publisher: Fiona Leitch
Release Date: July 14, 2021
Genre: Romantic Comedy
Length: 223 pages
'A heartfelt, funny and romantic caper – a mashup masterpiece!' – Sandy Barker, author of 'That Night in Paris'.
Bertrand is King of the Pigeons…
Unofficially. From his perch atop a gargoyle on Notre Dame cathedral, he surveys his kingdom. He sees Sylvie Cloutier, art lover and ex-antiques dealer, making dinner for her bullying husband Henri, trapped in their loveless marriage like a bird in a gilded cage. He sees security guard, hopeless romantic and bookworm Philippe Moreau cycling through the streets of Paris in his crumpled uniform, late (again) for his night shift at the museum.
When Sylvie begs her husband to let her go to work, he gets her a job as an evening cleaner at the Louvre. He thinks such a menial position will dispel any ideas about independence she might have, but his plan backfires when she falls in love with kind, gentle Philippe. They decide to run away together, but there's a major problem: neither of them has any money.
One stormy night in the Louvre, the answer to their prayers falls into their lap… But is it really the solution, or just another, even bigger problem?
What follows is a romantic, wistful but madcap adventure through (and under) the city of lights, involving a stolen painting, an art heist in reverse, and Eric Cantona. Will love find a way?
Fiona Leitch is a writer with a chequered past. She's written for football and motoring magazines, DJ'ed at illegal raves and is a stalwart of the low budget TV commercial, even appearing as the Australasian face of a cleaning product called 'Sod Off'. After living in London and Cornwall she's finally settled in sunny New Zealand, where she enjoys scaring her cats by trying out dialogue on them. She spends her days dreaming of retiring to a crumbling Venetian palazzo, walking on the windswept beaches of West Auckland, and writing funny, flawed but awesome female characters. Her debut novel, 'Dead in Venice', was published by Audible as one of their Crime Grant scheme finalists, and her bestselling cosy mystery series, The Nosey Parker Mysteries, is published by One More Chapter/HarperCollins.