Can you believe it's already Saturday? And that September is already halfway over? Ridiculous. I can't believe that time is flying by so quickly, although I guess I'm happy for Fall to happen because I'm tired of being super duper hot!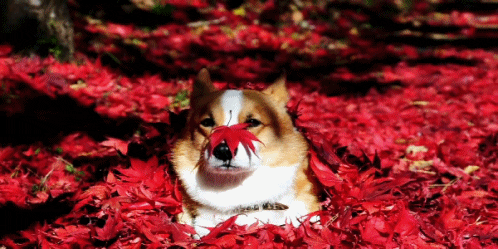 Thank you again as always to TBR & Beyond Tours for having me on this tour! Click on the banner above for the full tour schedule and for more information. I'll be sharing my thoughts and possibly later doing a journal spread that I didn't get a chance to do before my post.
TBR & Beyond is also hosting a giveaway for this tour! One winner will receive a finished copy of Stalking Shadows. The giveaway starts on September 13th and ends on September 20th. This is for US only. CLICK HERE TO ENTER.
Let's get to it, shall we?
Disclaimer: I voluntarily read and reviewed an advanced copy of this book. All thoughts and opinions are my own. Thank you to TBR & Beyond Tours, Cyla Panin, Netgalley, and Amulet Books for this free copy. All quotes in this review are taken from the Advanced Reader Copy and may change in final publication.
I personally really liked the twist of Beauty and the Beast for this story, and I adored the sister relationship that we got to explore in this story. It's always interesting to see just how far people will go to protect their loved ones, and we could see that Marie would go pretty darn far. I like that Marie knew about Ama's curse, since that would help keep suspicion at bay, and she was able to kind of "curate" Ama's victims. Yes, that sounds really terrible, but would we rather have Ama killing anyone and everyone? No? Didn't think so!
All that ended up changing though when a young boy was found killed one morning, and Marie starts to think that she is losing control over her sister's beast. Was Ama responsible for killing an innocent child? Is her beast not responding to the perfume that Marie makes, essentially marking the targets that Ama should be killing? What happened in this case? Marie goes to find out by going to the place where Ama was cursed in the first place.
It works out so much better that Ama and Marie are in this together. Even if Marie wasn't cursed herself, Ama doesn't have to deal with the curse alone. I could only imagine the kind of guilt she must feel at having to kill, but maybe that guilt is a little subsided by the system that she and Marie have. Maybe.
Again, I really liked the dynamic between the sisters, and seeing how much Marie is protective over her little sister and wanting her to be able to have a life with a good husband. I like that Marie did what she needed to in order to try to cure her sister, although it sucks that she had to get suspicious of her sister in the first place. This was my first time reading a book from Panin and I thought it was a good first impression. I'm curious to see how I feel about future books from her.
Stalking Shadows
by Cyla Panin
Publisher: Amulet Books
Release Date: September 14, 2021
Genre: YA Fantasy
Length: 400 pages
A gothic YA fantasy debut about a young woman striving to break her sister's curse and stop the killing in her small French town
Seventeen-year-old Marie mixes perfumes to sell on market day in her small eighteenth-century French town. She wants to make enough to save a dowry for her sister, Ama, in hopes of Ama marrying well and Marie living in the level of freedom afforded only to spinster aunts. But her perfumes are more than sweet scents in cheap, cut-glass bottles: A certain few are laced with death. Marie laces the perfume delicately—not with poison but with a hint of honeysuckle she's trained her sister to respond to. Marie marks her victim, and Ama attacks. But she doesn't attack as a girl. She kills as a beast.
Marking Ama's victims controls the damage to keep suspicion at bay. But when a young boy turns up dead one morning, Marie is forced to acknowledge she might be losing control of Ama. And if she can't control her, she'll have to cure her. Marie knows the only place she'll find the cure is in the mansion where Ama was cursed in the first place, home of Lord Sebastien LeClaire. But once she gets into the mansion, she discovers dark secrets hidden away—secrets of the curse, of Lord Sebastien . . . and of herself.
Cyla Panin is an MG, YA and Adult Author who prefers to look at the world through a dusting of magic.
After spending most of her childhood wanting to escape into the wonderful worlds her favourite authors created, she's now using her own words to craft magical places. When not writing, Cyla can be found playing dinosaurs with her two young boys, watching swashbuckling and/or period TV shows with her husband, and, of course, reading.
Her YA debut, STALKING SHADOWS will be out with Amulet, Abrams Fall 2021. She is represented by Chloe Seager of the Madeleine Milburn Literary, TV, and Film Agency.